Cocktail clothing for men may appear informal in spirit, but it is essentially a semi-formal dress code that requires some true sartorial elegance. The cocktail dress code, which is commonly demanded at weddings, dates back to the 1920s and 1930s when rich elitists began drinking before dinner.  Rather than admitting to their developing alcoholism, the enthusiastic socialites did the reverse by renaming the routine cocktail hour.
Soon after, a distinguishing men's cocktail dress code emerged. Now, over a century later, cocktail dress is still worn at weddings, elegant sporting events, and other social gatherings. In today's day and age, you might get invited to a company party or have a dinner date immediately after work. Everyone wants to look perfect and attractive both at work and after work.  People want to be charming and look interesting in their lifestyle. We will be discussing some important tips and a guide to achieve this. Let's walk through a few tips to ensure you look good both at work and after.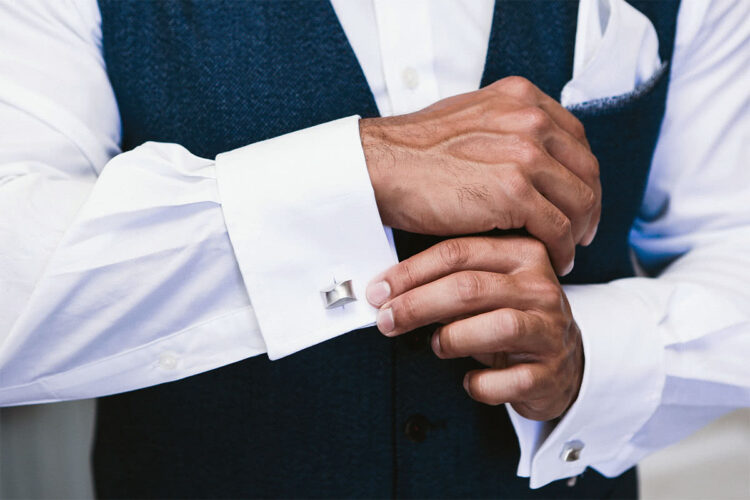 What is Cocktail Attire for Men?
Male cocktail clothing does not have to be overly complex. To begin, don't get too caught up in the word "cocktail," as cocktail clothing has nothing to do with happy hour beverages after work. There are some special features and attributes associated with cocktail clothes. These clothes are different and their wearing style is also different. Cocktail clothing for guys, on the other hand, is what you wear to weddings, fancy sporting events, and adult festivities.
In its most basic form, this refers to semi-formal (or formal) apparel that is more sophisticated than what you may wear during the day, but more versatile than what you might dress to a black-tie event. In that respect, it serves as a link between two worlds: informal daytime wear and formal night time attire.
When it comes to cocktail dressing, accessories can make or break an outfit. One trend that has been gaining popularity is the use of vegan leather accessories. Not only are they stylish, but they are also ethical and sustainable. Vegan leather is made without using animal products, which makes it a great alternative to traditional leather. Many designers are now incorporating vegan leather into their accessory lines, such as bags, belts, and shoes. Consider opting for vegan leather accessories to add a touch of style to your cocktail attire while also making a conscious choice for the planet.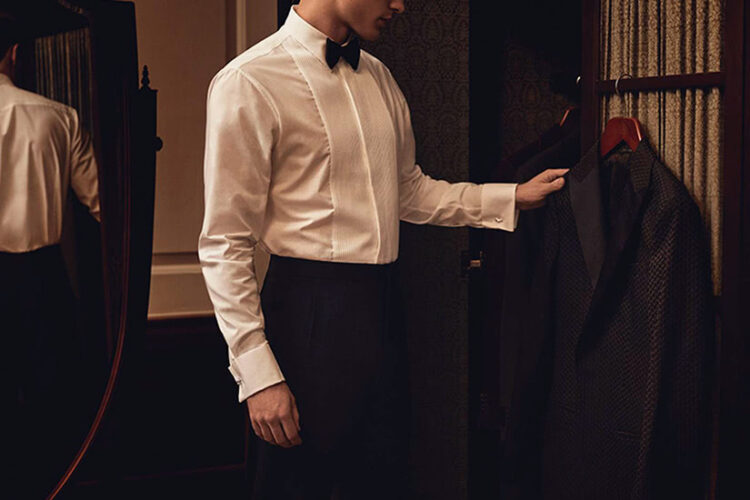 The Dressing Guide
1. Men's Blazer
Though the cocktail dress code does not necessitate breaking out the tuxedo, you should not forego the blazer, sports jacket, or suit jacket. Suit jackets are always worn with matching pants, whereas blazers and sports jackets are worn on their own.
A jacket is generally used as the focal point of an ensemble. Men's cocktail dress code allows for more "fun" hues, although dark colors are the standard for these types of excursions. While the level of formality varies based on the event, a blazer or suit with a neat button-down is often required. The fit, on the other hand, is crucial to nailing the jacket.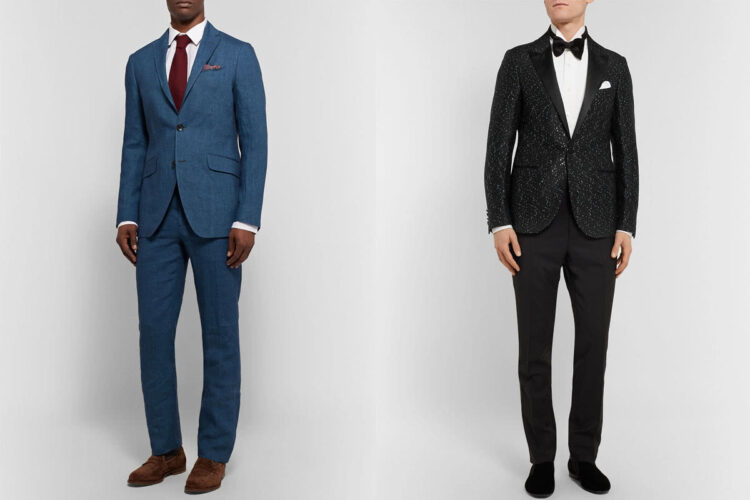 2. The Shirts
Whether you're dressing for cocktail hour or work casual, your shirt is usually the first item you'll choose when putting together an ensemble. Even if you don't want to wear your jacket the entire time, match your shirt to the blazer or suit jacket you intend to wear. Your button-down shirt pick says a lot about you, so make sure it reflects your own style. You should give importance to all the relevant factors while choosing the right design and right fitting of the shirt. It must match all the rest of your attire so that you can wear it without your jacket also.
Please ensure it's tucked in, that no buttons are missing, and that the sleeves reach your wrists. Not only does well-fitting and cared-for clothes demonstrate that you are sanitary, but it also communicates to the party host that you are invested in the event and want to look your best. Before you begin, take a few moments to steam your garments. You can find more on Buddy Love.
3. The Pants
Cocktail attire for guys does not have to consist of identical coats and slacks. Unless you've chosen a suit jacket, complementing your pants and jacket is not required for a cocktail party. Even if you have great denim fades, your favorite pair of jeans will not do you any favors at this type of gathering.
Denim is not ever, ever acceptable for a cocktail party or a dinner date. Based on your height and intended style, the bottom of your jeans should break differently. A little break helps shorter men appear taller, whereas a complete break helps taller men appear more proportionate.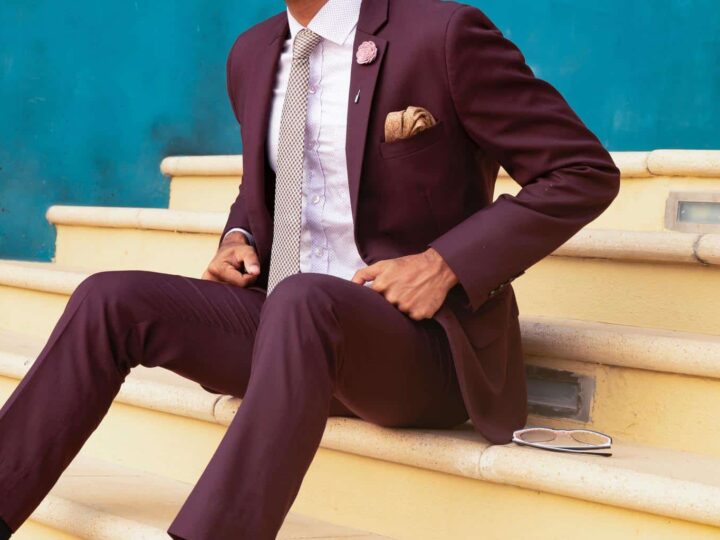 4. Shoes
Your shoes will most likely be just like your business casual/professional attire. Men's cocktail dress shoes include oxfords and loafers. Cocktail shoe etiquette has become more relaxed over time. If fancy shoes aren't your style, opt for a traditional loafer or lace-up oxford in brown or black leather.
Returning to the idea that cocktail parties allow you to break away from traditional fashion conventions, there is certainly the opportunity for creativity when it comes to your footwear. However, make sure to check with the host to see whether a minimalist sneaker is appropriate.
5. Accessories
Now comes the enjoyable part: men's cocktail party accessories! This is when a person's appearance can be distinguished from that of a normal formal wearer. Tie, pocket square, and cuffs are mostly not optional but highly encouraged.
We've all heard the golden rule of men's fashion, but we still see it all too often. Match your belt to your shoes in any type of formal function, regardless of how well your pants fit. Socks are frequently the unsung hero of a fantastic ensemble. Socks with individuality are welcome in the cocktail attire dress code, so don't be afraid to experiment with color.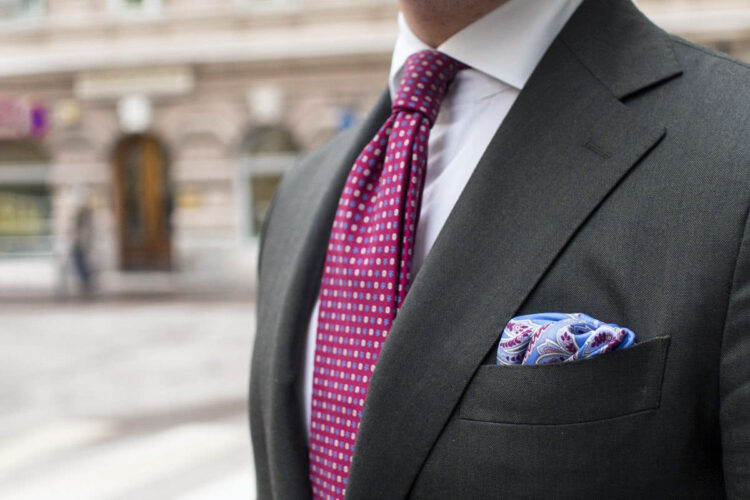 The Bottom Line
When going to a wedding, dinner date, or after-work party, you will typically be asked to wear cocktail clothes. It might range from a formal event to something far more relaxed and informal. The meaning of the dress code and what you need to wear will differ based on the venue and the event.
The aforementioned cocktail clothing ideas will guarantee that you look nice at work, at the wedding, and on that much-anticipated date night. And since you do not want to be well-dressed while your workplace suffers from disorganization and electric hazards, invest in safe and secure enclosures from eabel for the workplace that will keep the place looking good and safe.