Milana Vayntrub is an American actress, producer, comedian, YouTuber and writer. Her name may ring a bell as she dated John Mayer back in 2006. Here you can find out what she has been doing ever since, including her biography and net worth.
Early Life
Milana Aleksandrovna Vayntrub was born on March 8, 1987, in Tashkent, Uzbek SSR, USSR (which is now called Uzbekistan). Her family moved to the US when she was two and a half; they settled in West Hollywood.
When she was around five years old, she acted in Mattel Barbie commercials.
She dropped out of Beverly Hills High School, after two years of studying there. Later on, she graduated from the University of California, San Diego, with a Bachelor of Arts in Communication. She joined the Upright Citizens Brigade Theater, where she practiced improv comedy.
Career
Her YouTube channel called LivePrudeGirls, which now has 101 000 subscribers, is full of short comedy videos and sketches. The weekly show "Let's Talk About Something More Interesting" has been widely recognized. It features guest appearances of different people like Hannah Hart, Good Neighbor, Flula…
She portrayed various characters for 15 episodes of CollegeHumor Originals from 2011 to 2014.
She had minor roles in movies and TV shows. She appeared in "Silicon Valley", "Other Space", "This Is Us", and "Life Happens". She starred in the music video for the song "Teenage Tide" by Letting Up Despite Great Faults. You may also know her from the commercials for AT&T, where she played the saleswoman named Lily Adams.
Some of her earlier appearances were on "ER", "Days of Our Lives", "Lizzie McGuire", "Key and Peele", "Zach Stone is Gonna Be Famous", "The League" and more…
In 2016, she co-founded a movement and website called #CantDoNothing, to shed light on the European migrant crisis. This happened after her visit to Greece, where she met up with refugees from Syria.
She was cast as the Squirrel Girl, a Marvel heroine in "New Warriors" in 2017. The show got canceled after shooting the TV pilot. She came back to voice the character in three Marvel Rising installments: "Chasing Ghosts", "Heart of Iron", and "Battle of the Bands" in 2019.
Her Instagram profile has around 325 thousand followers.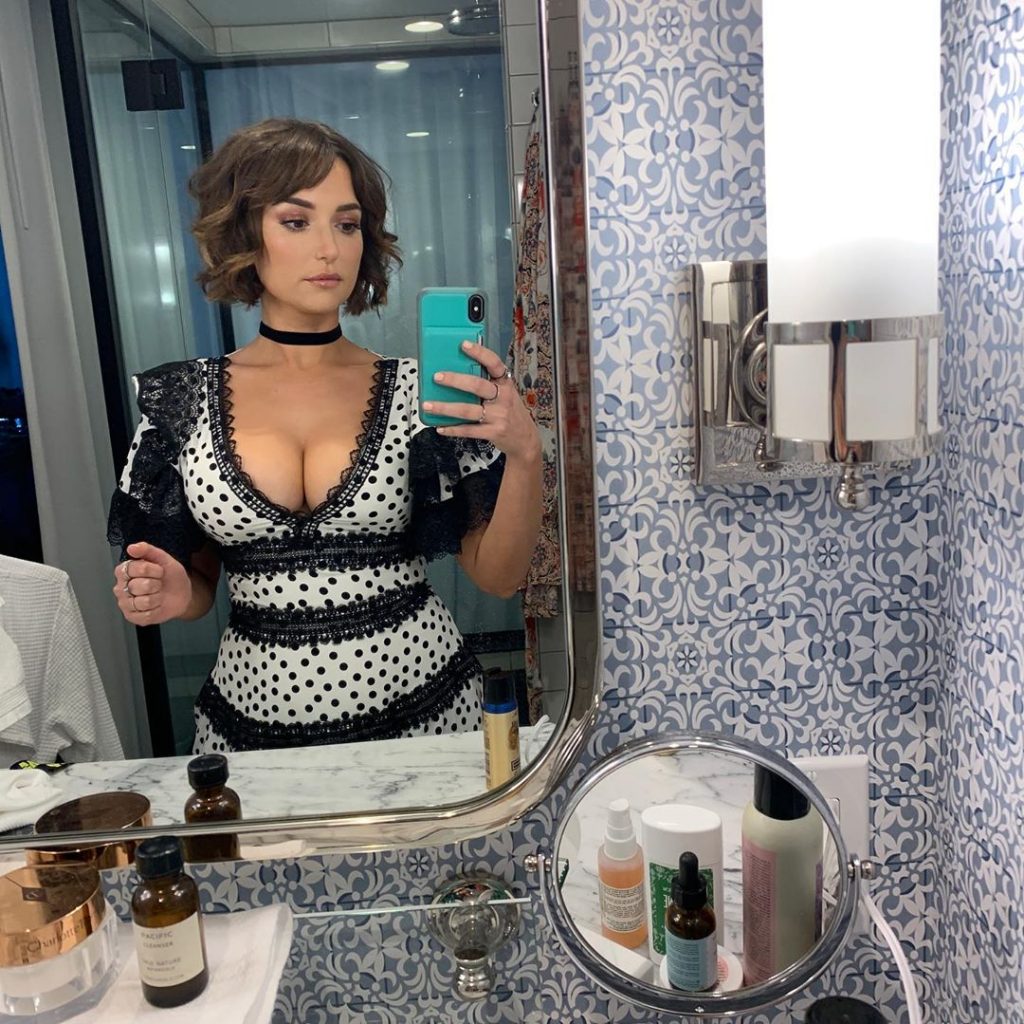 Personal Life
Aside from that unsuccessful romance with Mayer who was 28 at the time whilst Vayntrub was 19, she kept her other relationships strictly to herself, so there is no information available on the Internet. However, she did reveal that she is extremely uncomfortable with sharing those kinds of things to her fans, possibly even more than her parents.
Some speculate that the actress is lesbian, as she was seen getting cozy with a female company, but there are no direct proofs that this is true.
Milana Vayntrub Net Worth 2019
This Uzbekistan- born American actress, who has the potential to become a well- known face, has her net worth for 2019 equal to $3 million.