This is going to be the biggest launch of COD in recent years, and to say that fans are enthusiastic is a euphemism.
Many people are preparing for the restart by Infinity Ward of the popular game of 2007.
Activision finally finally provided essential information on the upcoming release of the shooter in the first person.
As you may already know, the official release date of Modern Warfare 2019 in the world is Friday, October 25 for PC, PS4 and Xbox One.
However, it may not surprise you that it is not so simple in reality.
This is due to pre-loading times, time zones, and so on.
Preload times are a great way for players to download the game on their console in order to be ready to leave the moment of the game's release.
Introducing Here's the detail for you, so you know the Call of Duty: Modern Warfare release schedule, wherever you are in the world.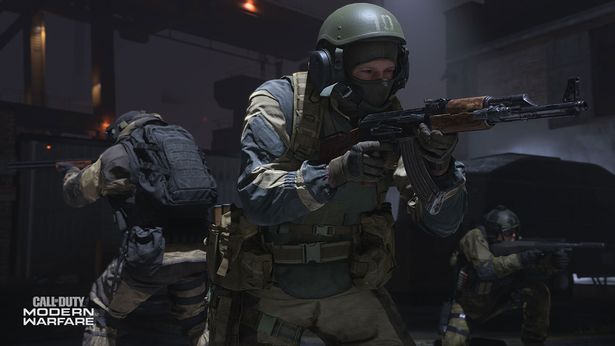 Call of Duty: Date and Time of Publication of Modern War:
PC:
If you are a PC player, you must know what you like. that you can start pre-installing the game on Battle.net starting today, October 22 at 10 am Eastern Daylight Time, for all who have purchased the game at the game. ;advanced.
But the official PC launch time is at 6:00 pm (PDT) or 9:00 pm (EST) on Thursday, October 24th.
It is 2 am BST Oct 25 or 3 am CEST, 4 am MSK, 10 am KST or 9 am SGT.
For simplicity, you can look at the map below, but keep in mind that this is only for PC.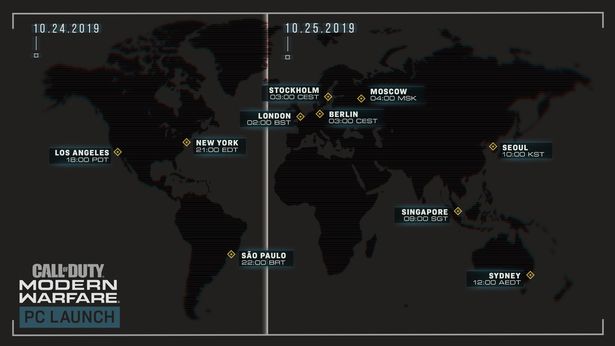 PS4 and Xbox One:
The pre-load on the console is in progress since last week, so if you have pre-purchased the game, you can do it now.
Meanwhile, the preorder game will be available at midnight local time, wherever you are, on Friday, October 25th.
But to avoid complicating things, there is an exception to the rule.
This is not the case if you are in North America.
For North American players, the game will be launched at 6 pm PDT or 9 pm EST on October 24.
Do not forget that, according to Activision, users of digital copies on PS4 and Xbox One should "consult the console dashboard to know the exact time of launch in your area ".