When Ring introduced the very first doorbell with on-board video and a companion smartphone app, the device was billed as a video doorbell. Other companies began manufacturing competing devices and calling them doorbell cameras. Well, we have a new term these days: the smart doorbell. But calling the devices smart doorbells is not just about finding a new name. The name itself implies that the devices are different
Just as language evolves, so does smart home technology. Today's smart doorbells are leaps and bounds ahead of those first-generation devices. That is saying something. First-generation video doorbells were pretty impressive in their own right. So, to improve on them is to bring a lot more to the table.
Vivint Smart Home has published a pretty in-depth post detailing the advantages of installing a smart doorbell. You can find it here. In the meantime, this post will borrow from the Vivint piece to explain more about why we now call video doorbells smart doorbells.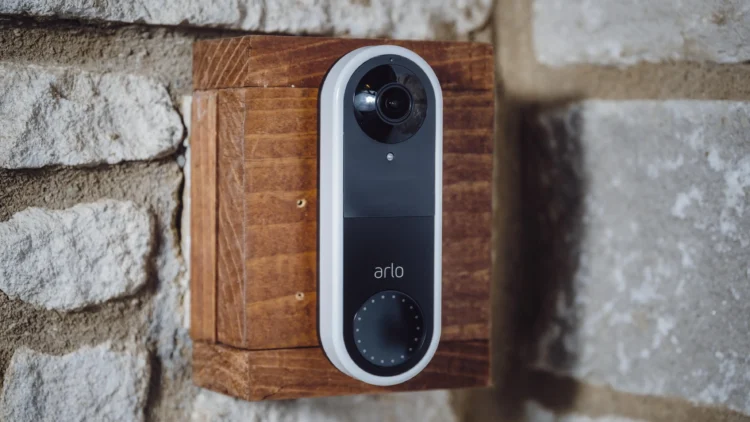 They Offer Remote Access
Smart devices of all types offer tons of functionality. However, being 'smart' doesn't mean being intelligent in the home automation world. A device is designated as smart if you can do at least two things, the first of which is being accessed remotely.
A smart doorbell has an on-board video camera. Almost all of them also have two-way audio. Why? So you can both see and hear whoever is standing at your door. You can also communicate to your visitor by speaking via your phone. Here's the kicker: you don't even have to be home.
Because a smart doorbell can be accessed remotely, you could interact with a visitor while you're at work. You could be half-way around the world, on vacation, and still have a conversation with the delivery driver who was about to leave a package on your doorstep. Thanks to your smartphone and companion app, you can tell them to put the package in the garage or walk next door to the neighbor's house.
They Can Interact with Other Devices
The second reason for designating a device as smart is its ability to interact with other connected devices over a local network. Though you may never have need to do so, a smart doorbell can be integrated into an entire smart home system for the purposes of responding to, or triggering, events.
For example, you could program your system to turn on all the first-floor lights as your smart doorbell alerts the system to your walking up the sidewalk. Likewise, you could set things up so that the front door automatically unlocks.
Your smart doorbell can be programmed to send you text alerts when motion is detected outside the door. If you have a top-of-the-line model, you can program it to ignore things like cars driving by and animals walking through the yard. The point is that a good smart doorbell offers tons of functionality through integration with other devices in a smart home system.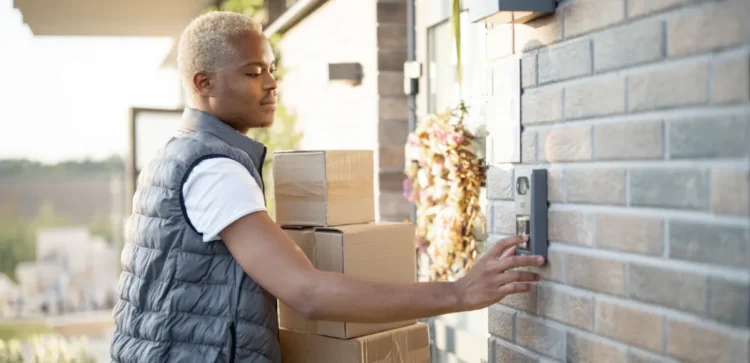 Must Have a Smart Doorbell Features
A smart doorbell is only as good as the features it offers. Basic, entry-level models offer little more than the previously mentioned video and on-board audio. That may be good enough for you. Maybe you just want the ability to keep an eye on the front door with a camera.
If you want more, there are plenty of options to choose from:
Remote Storage – Assuming you want the video recorded by your smart doorbell stored somewhere, you can choose local or remote storage. Remote storage sends the video footage to the cloud where you can retrieve it at your convenience. If you choose local storage, you will be relying on an SD card.
Infrared Capabilities – Smart doorbells are not as effective once the sun goes down, unless equipped with infrared capabilities. With infrared, your smart doorbell essentially has night vision. That comes in handy when you have unwanted visitors during overnight hours.
Adjustable Sensitivity – A smart doorbell with adjustable sensitivity can greatly reduce the number of unwanted alerts you receive. Some can be adjusted for distance from the doorbell itself; others can be adjusted in terms of lateral range. Either way, sensitivity adjustment is a nice feature to have.
Like any other smart home device, a smart doorbell gets more expensive as you add features. But even top-of-the-line models are not prohibitively expensive. A good smart doorbell can actually cost you less than some other types of smart home devices.
Installing a Smart Doorbell
In terms of installation, you can get two types of smart doorbells: wired and wireless. A wired doorbell takes the place of your existing doorbell. It connects to the exact same wiring. You simply remove the old doorbell by taking out some screws. The smart doorbell is installed by reversing the process.
A wireless doorbell is very similar to a wireless video camera. It is powered by a battery and maintains its wireless connection through your local wi-fi network. Some wireless models can be attached to the door frame using adhesive already installed on the unit. Others are attached to the door frame with screws.
Even a doorbell that can be attached with adhesive is better off being screwed in place. Adhesive dries out and fails over time. Screws are more permanent. If you can use a hand drill and a screwdriver, installation is a breeze.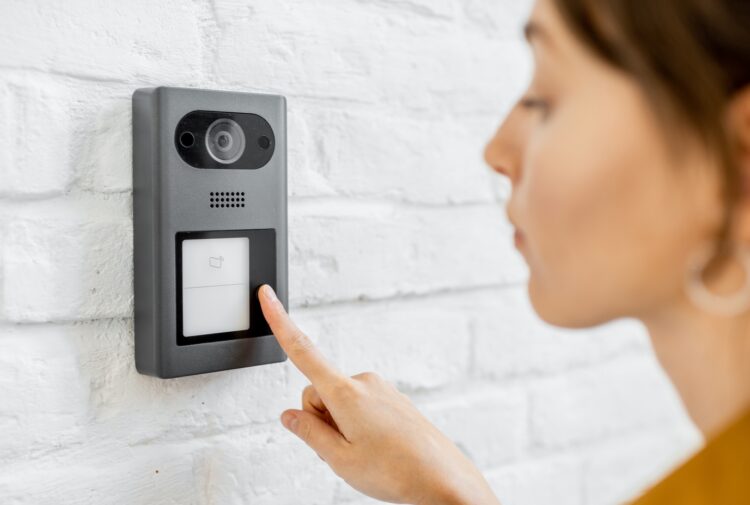 Smart Doorbells Can Be Monitored
One final thing to point out is that smart doorbells can be monitored alongside every other device in a smart home or home security system. Monitoring takes place in a remote location and is offered by a service provider like Vivint Smart Home.
Why monitor? Professional monitoring guarantees that someone is always keeping an eye on your home. That generally means faster response times in the event of an emergency. When you monitor yourself or pay for remote monitoring, the smart doorbell is a fantastic device. It is light years ahead of those first-generation video doorbells.