Hunting is one of the traditional activities that are still at the forefront of popularity today. In the past, our ancestors were forced to hunt to provide themselves with food and clothing. Today this is no longer the case, but many still go hunting out of pure pleasure. There are several different tools that can be used for these purposes, but firearms are certainly the most common ones. It would be best if you cleaned your firearm regularly to keep it safe and effective. Otherwise, you are at risk of accidental discharge and other undesirable effects. However, cleaning a firearm can be messy if not correctly done. Worst still, the solvent used for cleaning firearms is corrosive. Hence, it may be dangerous to your health. That is why you need a solvent trap cleaning Kit.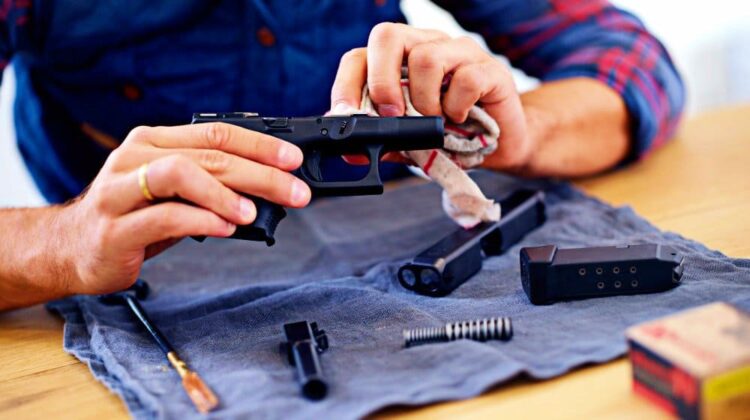 What is a Solvent Trap Cleaning Kit?
The solvent used for cleaning firearms is very aggressive and can be dangerous to your health if it comes in contact with skin. Also, it greatly pollutes the environment and is harmful to nature, so it is necessary to treat it in the right way to avoid unwanted situations. All this is possible by using a solvent trap cleaning kit that captures the solvent and prevents all of its harmful effects.
A solvent trap cleaning kit consists of a tube and cups attached to a firearm to collect the oil and solvent during the cleaning of the firearm. The kit will be attached to the firearm, and the oil and solvent used for cleaning will drain into it. This will prevent the liquid from messing up your floor or attacking your body. Another positive side is that the solvent is collected over and over again and can be filtered and reused. This will not only allow you to save a lot of money, but it is also an environmentally friendly option.
But when buying a cleaning kit, you must consider the material used for making the kit. There are many different options on the market, which can be quite confusing when trying to decide which one to go with. After all, the wrong material can lead to a lack of the desired effect, as well as significantly shortened firearm life, which you definitely want to avoid if possible. So, what kind of material should you look out for?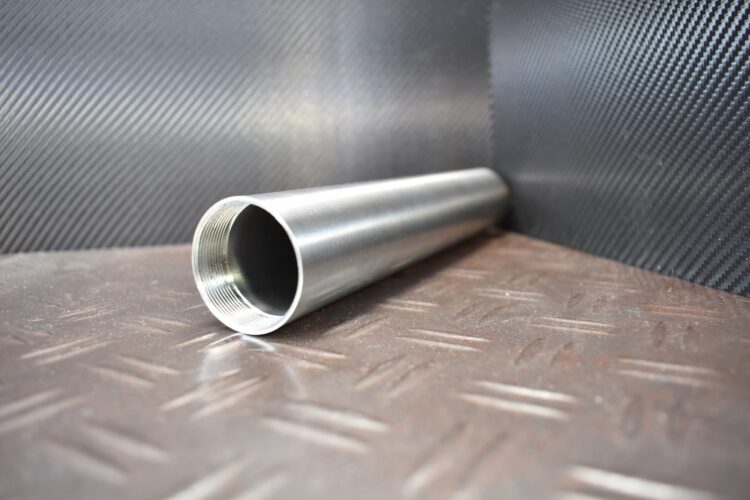 Factors to Consider When Choosing a Solvent Trap
Although an average cleaning kit will prevent the solvent from draining uncontrollably out of the firearm, that is not enough from the best kit. You need a kit that can withstand the corrosive nature of the solvent. You also need a material that is light and easy to handle. Therefore, the most important properties you should desire in your cleaning kits are:
High Strength
Good Corrosion Resistance
Light Weight
If you manage to find all these features in the solvent cleaning kit, you can expect that these tools will show the effect you want and prevent damage to your firearm, ie. prolong its lifespan.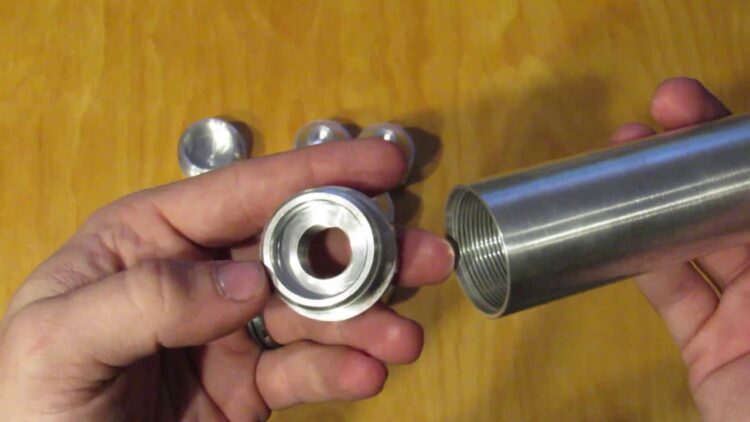 Why Stainless Steel and Titanium Are the Best
Some years ago, aluminum was popular among the most favorite materials for solvent trap cleaning kits. This is because of its lightweight. In addition, one of the biggest advantages of aluminum was its low price. However, over time, aluminum also showed some unfavorable properties such as reduced extreme resistance to heat and pressure and did not affect the possibility of corrosion of firearms, which is one of the main desired properties of solvent traps. As the need for durability increases, manufacturers search for equally light materials with higher strength and corrosion resistance. Titanium became a better option.
Titanium is also light with a density of just 4.5g/cm3. But apart from its lightweight, it is stronger than aluminum and offers better corrosion resistance. Therefore, it can withstand the harsh nature of the firearm solvent than any other popular material.
Stainless steel is lightweight, strong, and does not corrode easily. It is very resistant to wear, is durable, and ensures the quality and durability of solvent traps made of this material. It is also easy to produce and machine. Besides all this, has a fairly low price (lower than titanium), which is another advantage of stainless steel.
Hence, we can conclude that stainless steel and titanium solvent trap is the best choice today for cleaning a firearm. Don't let anyone dissuade you of the power of these two materials and the benefits they offer for making solvent trap cleaning kits. Also, make sure you find an adequate place to buy these tools to make sure they are of the listed quality and features.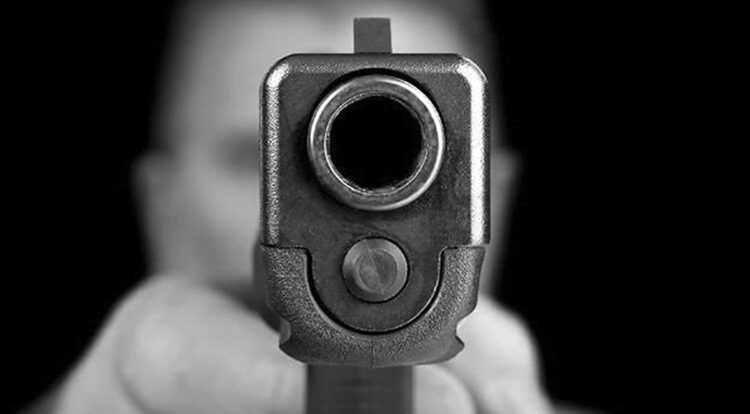 Buy from a Reliable Vendor
Are you looking for where to buy a firearm cleaning kit? Don't go to an illegal site. It would help look for a reliable vendor that supplies the best and most durable firearm solvent traps. While buying solvent traps illegally may seem tempting to many people, the fact is that you can very easily be fooled and end up purchasing tools that do not show the desired quality and durability.
The whole point of using solvent trap cleaning kits is to protect your health as well as the environment. Only reliable vendors can ensure that you succeed in this endeavor and get the best possible products that will serve the purpose. Their products should be as effective and safe as possible. Trusted vendors such as Armory Den are your best bet.
Conclusion: For regular maintenance of your firearm, it is necessary to use adequate tools to ensure that the cleaning solvent does not harm your skin or the environment. In this regard, solvent trap cleaning kits can be a great choice. However, it is very important to choose the right material for these tools that ensures their quality. Titanium and Stainless Steel offer superior and superb properties as construction materials for solvent traps. Titanium and stainless steel solvent trap kits are cleaning solutions that allow firearm owners to get creative with their routine cleaning. They come highly recommended by firearm owners.