If you're planning on proposing to your girlfriend or boyfriend relatively soon, you've probably started browsing for an engagement ring. However, once you did some digging online, you've probably started feeling completely overwhelmed and confused by the number of options available on the market.
So, if you found yourself in this situation, you might be asking yourself – how can I tell if a ring is actually one that I can use for proposing? Fortunately for all individuals that are asking themselves the same question, the article below will help you. Let's take a look at the basic characteristics that you'll want to focus on: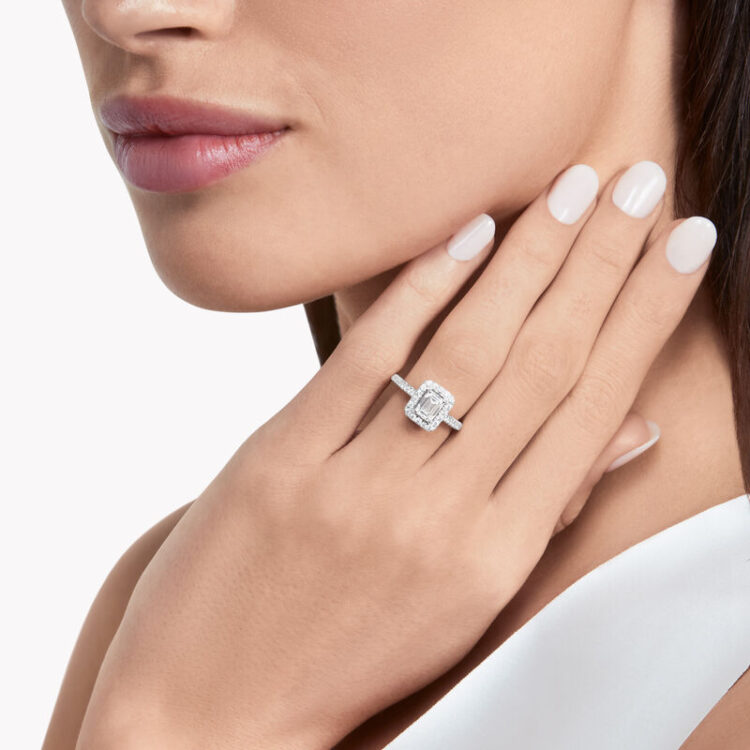 1. There Is Usually One Precious Stone
Since you did some digging online, you probably noticed that, in most cases, an engagement ring will only feature one precious stone in any number of band types. The stones that are most commonly used for engagement bands are diamonds, however, people do opt for other gems, mostly because they want them to suit their partner's preferences.
Keep in mind, things are changing from traditional to modern, which is why you could also find alternatives that feature three stones, a cluster of them, and there are even some that feature simple bands like a wedding accessory would have. Depending on your partner's preferences, you could opt for either of the aforementioned options.
2. The Bands Will Be More Detailed
When you look at some wedding ring choices available in different E-commerce stores, you'll notice that they're most commonly quite simple, plain bands manufactured from silver or gold. On the other hand, with a proposal band, the bands will probably feature intricate and detailed designs such as milgrain and/or pavé.
Additionally, besides the rings being made from traditional metal such as gold or silver, there are other options such as white, yellow, and rose gold, as well as platinum. Again, you'll have to choose something that'll suit your partner's needs, hence, take a look at their jewelry box in order to determine what metals and type of bands they prefer.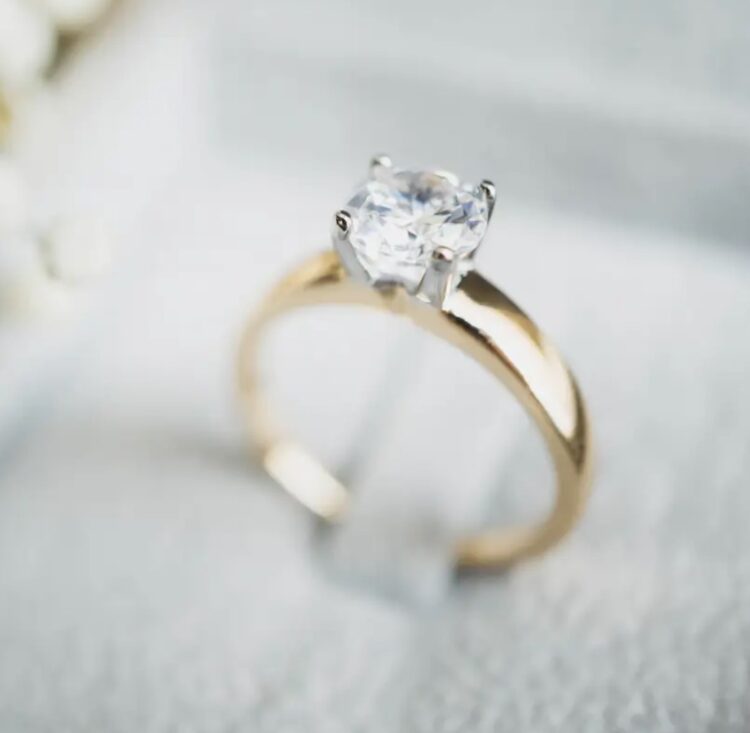 3. The Mounting is Different From Other Pieces
You might not know this, but the mounting is actually the name of the band without the precious stone in the middle. There are two most common mounting options for engagement rings – the classic round solitaire ad the cathedral mount. If you opt for the classic mount, it'll allow the gems to be near the finger, while the other one will raise the stone as an arch would.
In most situations, individuals opt for the classic mount, mostly because it'll show off the gem better, and more importantly, it's less likely that the gem will get stuck on something and fall out. The cathedral mount will provide the wearer with an extra touch of elegance and details, but it's also good for protecting the gem. If you want to see more options, you can check out tingdiamond.com.
4. There Are Several Prong Alternatives
Besides the mount, you should also focus on the prongs as well. Basically, they're the main detail of the accessory and they do come in a wide range of variations. Keep in mind, the prong is what will protect the precious gem you opt for, which means that you might want to ensure that you choose right.
If you opt for four prongs, the gem will show more and it'll also let in more light than other options. With six prongs, the stone will certainly look larger, but more importantly, it'll protect the gem better. There are, of course, other choices such as the tulip head that look like a tulip, however, this one is usually used for pieces that'll feature a larger stone.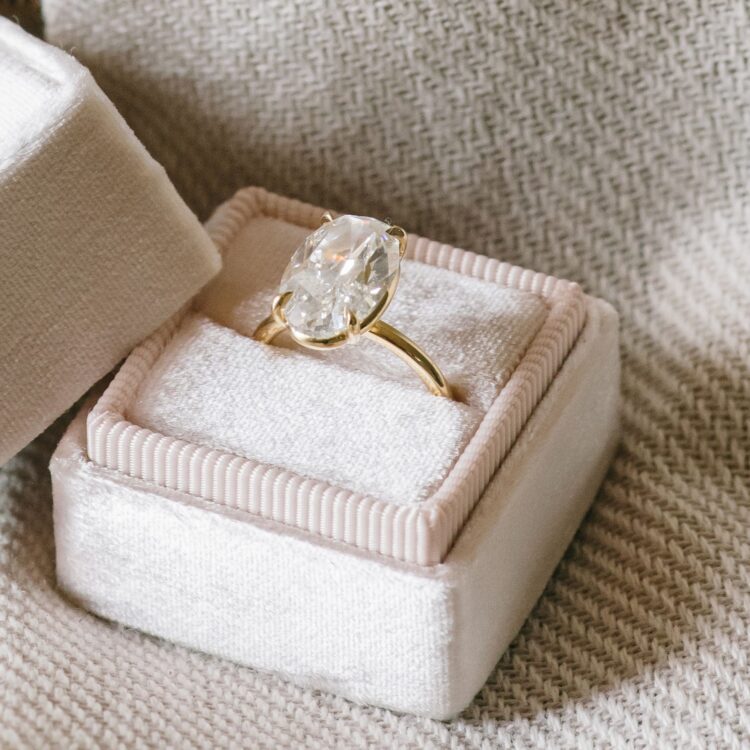 5. It's More Expensive
One of the easiest methods for determining whether or not a jewelry piece is for a proposal is the price tag. As we mentioned earlier in the article, wedding bands are most commonly simple and made from precious metal, but an engagement ring most commonly features a larger diamond or gem, hence, they are more expensive.
Keep in mind, the price you'll pay in the end will depend on the metal, precious stone, style, size, and design you opt for, hence, you'll want to establish a budget before you start browsing through different stores in order to find something that suits your needs. By establishing a budget, you'll narrow down your list of potential pieces you can choose from, which will certainly make things easier for you.
6. It Can Be Upgraded Later on
A lot of people worry about not getting that big, flashy engagement piece for their special someone, however, you should know that most of the bands you can choose can be upgraded later on. Hence, if you're currently on a tight budget, you could choose something simpler, and in the future, you could purchase exactly what you wanted.
For example, you could purchase something cheaper and once you have a budget for upgrading it, you could opt for surprising your partner with an upgraded band as a birthday or anniversary present. If you're planning on doing this, you should think about what you want it to be like in the future since this will allow you to choose an appropriate setting, mount, metal, and stone.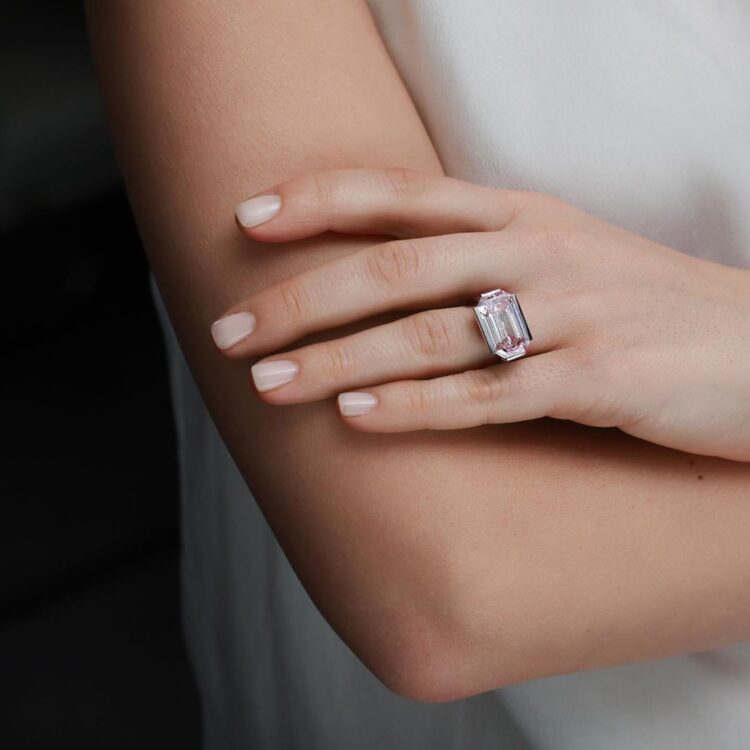 7. The Stones Come in Various Shapes
The most important features of any engagement accessory are the center gem's shape and the setting you opt for. The shape of the gem could be oval, round, emerald, or princess and each of them will come in diverse styles. The option you choose will impact the setting you can choose, which could be classic, modern, vintage, and so on.
Conclusion
As you were able to learn, there are various characteristics of engagement rings that you need to focus on. Keep in mind, you're choosing an accessory for someone else, which is why you must put your preferences aside, and choose an option that'll suit your partner's preferences and style.
So, now that you've learned what features of an engagement ring are, you shouldn't really lose any more of your time. Instead, you should open up a new search tab and then start browsing different online stores in order to find an option that'll suit your needs, as well as your budget.