Having an internet presence these days is important both if you are somebody famous and important, or just a normal average person. Staying in touch with your loved ones and being informed on all the important things in the world is crucial in the age of technology and information. The best way to do these things is on social media, mainly one of (or all) the famous platforms everyone knows and loves. For example, Twitter is among them and arguably the best place if you want to stay in touch with the latest in politics, culture, sports, entertainment, and any other news.
Everyone has a Twitter account nowadays, from politicians and athletes to scientists and singers. Not only that, but organizations, companies, and institutions of all sorts are also present on the network because it is crucial in this day and age to connect with the fans and users in this way. While everything is made to be polite and peachy on such internet pages, there are bad things there as well. It is the internet after all, a place of good and bad, a place where you can find anything and where anyone can find you. Therefore, numerous Twitter users have to block unwanted followers for various reasons.
If you have had the misfortune of being blocked by someone in your life for whatever reason, do not worry. There is still a way to browse through their tweets and keep up with what they are sharing. While you cannot do anything if Twitter themselves block your account but create a new one, you can actually view a page that has deemed you unworthy for whatever reason. Twitter does not ban users lightly, as you really have to keep saying rude and bad things there to get completely restricted from ever using it again (just like Donald Trump). In the article before you, we talk about how you can view blocked Twitter accounts. Read more if you wish to expand your online presence and reach and get more followers and likes.
Viewing a Blocked Account
There are three different ways to view the tweets of somebody who no longer wants you looking through their content feed. In the following list we will go over them. Other than these, there is nothing you can really do but ask a friend or a family member to quickly take a glance of the blocked account from their own profile. Of course, they should be present so as for you not to get in trouble for trespassing and accessing other people's private profiles.
Copying the Page URL

Source: www.govtech.com
What most people do in such a situation is copying the URL (Uniform Resource Locator) of the Twitter page that blocked them from viewing it. This is rather simple to do. First, go to the blocked account by opening Twitter in your web browser and navigating to the user who blocked you. Next, copy their Twitter page URL and then log out of your own account. Finally, open a new web browser tab and paste their Twitter URL into the search bar. Voila! Now you can see their page just like anyone else.
Open a New Account

Source: Kim Komando
The most straightforward way of viewing the account of somebody who blocked you is to open a brand new Twitter page. For this, you will need a new email address too, so it is often boring to do, especially if you will still be using your original account. However, a lot of people actually have more than one page on Twitter (and other social media) for various reasons, one of which is the "just in case somebody blocks me" prevention. Moreover, they do not reveal their true identity behind the second account, and make it something arbitrary like a meme page or a fan page. By doing this, you can follow the person who blocked you and view their posts like nothing had ever happened.
Public Profiles

Source: Business Insider
If the profile of the person is set to public, you will be able to read their posts no matter the block you got. Twitter has an option called Protect Your Tweets as a part of the Security & Privacy section of the settings. This basically switches between public and private nature of your every tweet. Public tweets are visible to anyone no matter if they have an account. All they have to Google search is your Twitter name, or something close to it. If you choose Protected (private) tweets, whatever you post is only visible to the followers. The followers can of course take screenshots of whatever you post and share them so this is not really that much of an issue for those who really want to check out a person's account.
How to Know if Somebody Blocked You
This is rather easy. If an account no longer wants you visiting their page and viewing what they have to say, you will get a very clear message that says, "You have been blocked from following this account at the request of the user." It does not get any clearer than this. If such a thing happens, try one of the aforementioned tactics and view their account once more.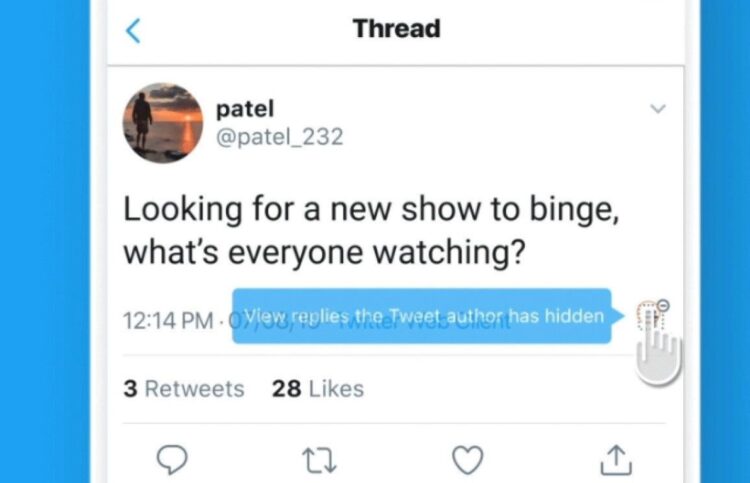 Accounts You Blocked
You have probably blocked at least a couple of accounts yourself, so here is a quick tip on how to manage your block list while we are on the topic of Twitter blocks. Open the Menu and click on More. Then go to Settings and Privacy, and then Privacy and Safety. In the Safety section, find Blocked accounts where you will get two options. The first is All and the second is Imported. Click on All and you will immediately see the list of every account you are blocking at the moment. Imported are those you have imported from another account.
If you want to unblock someone, click he Blocked button next to their name and it will switch to Unblocked. You can also browse the profile of the person you blocked yourself. Just enter their username in the search bar and click on the "Search all people for" option. Then click on their name when it appears, and pick the "Go to fill profile" option. You will be met with their tweets in a second.