If you still haven't tried microdermabrasion, you probably are in the minority here. Everyone in Singapore is doing the treatment these days, from people in their 50s to women in their prime, and even men. Their ultimate goal is to gain a glowing complexion that doesn't show imperfections or mild wrinkles. And since there are many mixed reviews online and offline, we feel like we need to clarify some things about it that will make it all much easier to understand. Let's go over the questions.
What is Microdermabrasion Skin Renewal?
This is a non-invasive face-exfoliating procedure that tends to pull at dead skin cells from the face. It usually comes in a hand-held applicator with a diamond tip and suction system that grabs onto the redundant tissue like a vacuum. It can also have a stream of crystals which create a polishing effect once they are slid across the skin. The treatment is performed in a doctor's office and by a qualified professional. If you wonder what's the cost of that procedure it usually varies, but Singapore health portal Ubiqi has detailed information about Microdermabrasion facial cost in Singapore.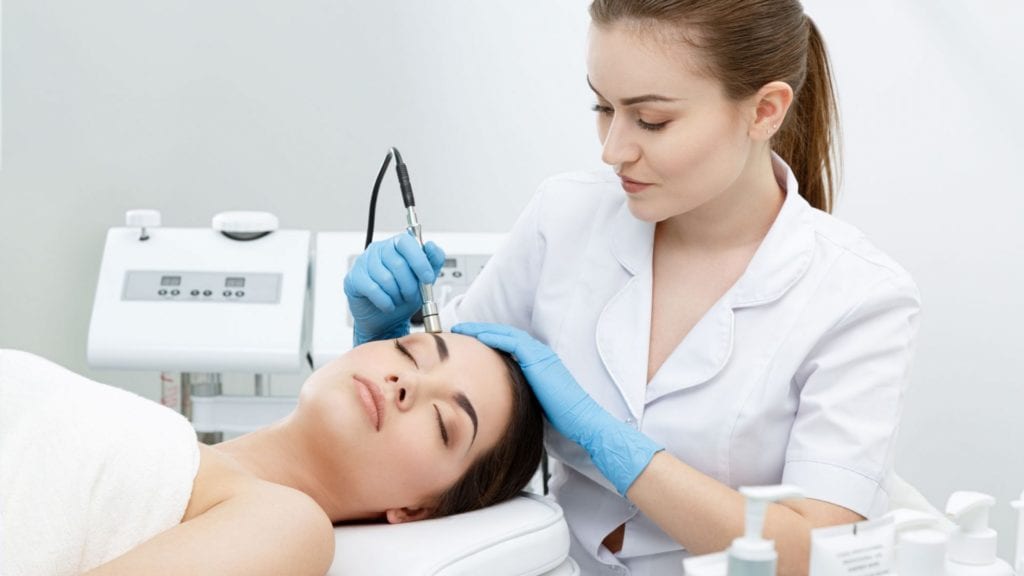 Is Microdermabrasion Good?
That will depend on what you want to use it for. The treatment is right for all skin colours and types, making it one of the best facials out there. However, it only works on the surface of the skin, which means that people who are in pursuit of an anti-wrinkle formula will not benefit from it that much. So, it is important to know what you are after and set your expectations right.
Does Microdermabrasion Help with Acne?
There are some cases in which microdermabrasion can be used to address acne but only in terms of mild breakouts. In a word, it could be beneficial for comedonal acne but it is definitely not a good choice when it comes to inflammatory acne.
Does Microdermabrasion Hurt?
The procedure is not supposed to be painful or uncomfortable at all. Most patients describe the passing of the device over the skin like a cat's lick. On that note, if you feel that something is wrong during the session, do not hesitate to speak up. The specialist will make the necessary corrections to fix the problem.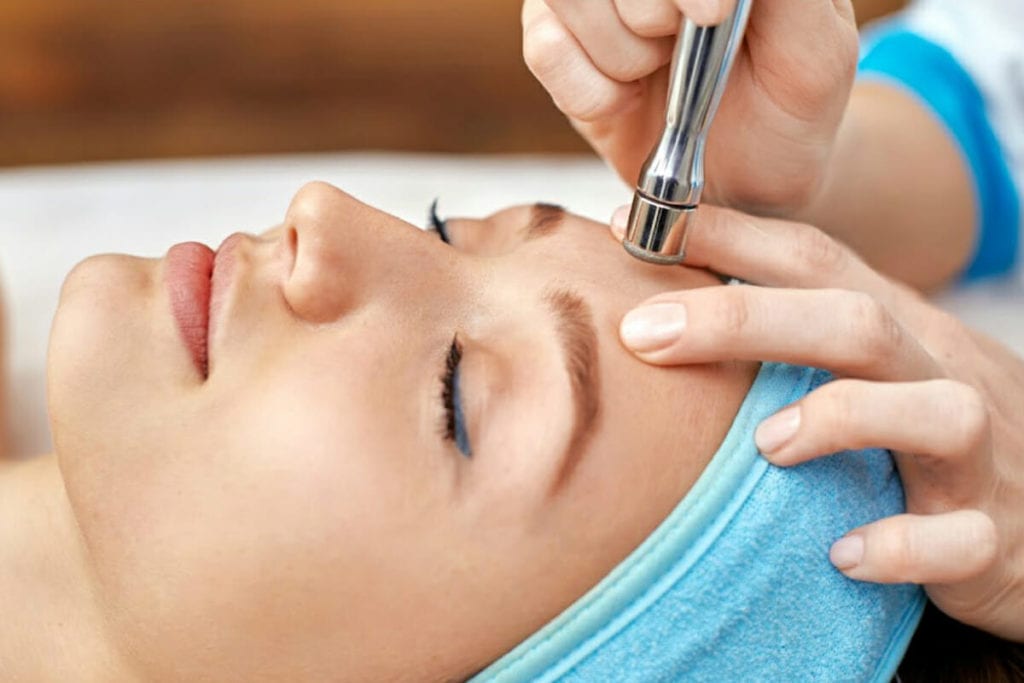 How Long Does Microdermabrasion Last?
If you opt to have several treatments over the span of a few months, the results will accumulate with time and probably hold up long after the final appointment. The truth is, however, that every patient will notice different outcomes and the duration will vary anywhere from six weeks to three months (the best case scenario).
How Many Microdermabrasion Treatments to See Results?
That depends on what you are aiming for. If you are looking for a one-off procedure that will cleanse your face on a faintly deeper level than what a regular facial mask does, and you like the professional touch to it, then there is no need to commit to a series of sessions. Your complexion will be radiant and smooth the first time around. 
However, if you have a specific goal in mind, like softening fine lines or eliminating blackheads, you should book 6-10 appointments or more. Make sure to allow time for your skin to heal and rest between your visits.
What are the Benefits of the Procedure?
Microdermabrasion brings plenty of benefits to the cosmetic table. Aside from the instant glow that it adds to the complexion, it also helps to minimise hyperpigmentation, age spots, and blemishes. It has pore-shrinking properties because of its ability to lift dirt out of all skin openings. Additionally, as the treatment spurs lymphatic drainage, it aids in the reduction of dark circles which form under the eyes.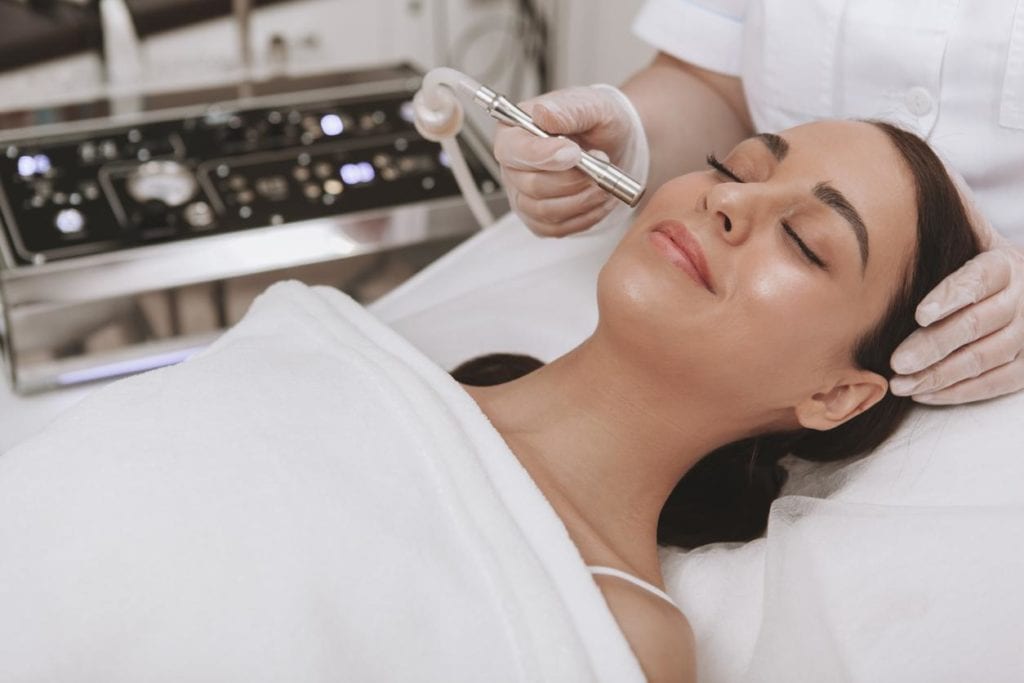 In some cases, microdermabrasion can deal with fine lines and make wrinkles less visible. Like we mentioned earlier, it is great for all skin conditions and ages, so everyone can take advantage of it.
Are Dermabrasion and Microdermabrasion the Same?
We bet that all of the confusion about this procedure stems from the fact that there are two similar terms thrown around that are quite distinct. Dermabrasion is an aggressive treatment that uses a rotating device to take off the external layers of the skin. It is suitable for people with uneven texture, acne scars, acne, tattoos, sun damage, and wrinkles. It is performed by a dermatologist in a medical setting and the face is usually smeared with an anaesthetic cream beforehand to ensure a pain-free manipulation.
It is important to note that certain skin conditions like radiation burns and herpes flare-ups that keep on coming may prevent specialists from carrying out the procedure. It is not appropriate for individuals who take some medications.
Bottom Line
Microdermabrasion is a safe procedure that strives to achieve nice and supple complexion with minimum imperfections. It does not prove effective for severe skin problems but it successfully lessens the appearance of pimples, small folds, and pores. Because it's safe, it is great for people of all ages and skin types. If you are having any reservations about this treatment, it is time to put them to rest.