Crackling tension, raw emotions, and endless complex legalities – welcome to the battlefield that's the aftermath of a split. At the heart of it all are your children, caught in this maelstrom. Parents, as painful as the process is, need to develop custodial and parenting arrangements that are more than just legally acceptable. They need to be finely tuned to the unique needs of your precious ones.
Let's remember: the impact of the arrangement you decide on today won't stop at the courthouse doors but will continue with your child into their future. In this article, you'll learn more about the process, all while ensuring your child is cocooned in love and support during this tumultuous time.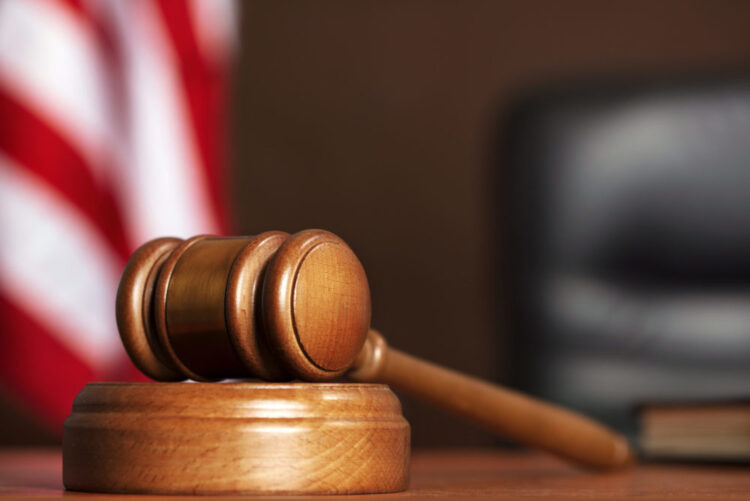 Determining Child Custody And Parenting Arrangements
Sometimes, parents can find common ground and reach a mutual agreement without the court needing to step in. Other times, things get a bit more complicated. When that happens, you might need to engage with professionals like an ALA Law attorney or a mediator. And if all else fails, the court will have the final say, taking into consideration several critical factors:
The Laws in Your State: Child custody and parenting arrangements differ across state lines. To really understand where you stand, it's paramount to consult with a legal expert who knows the ins and outs of your state's laws.
The Child's Best Interests: The court will do everything in its power to protect the well-being of your child. Whether it's their physical, emotional, or psychological health, the court strives to make sure their decision reflects what's truly best for your little one.
The Child's Wishes: Sure, every kid's opinion counts, but the court won't base its decision on that alone. They want to hear from the kids, but age, maturity, and the child's relationship with each parent come into play as well.
The Parents' Abilities: The court takes a good look at each parent's capacity to cater to their child's emotional and physical needs by examining financial resources, parenting chops, and the ability to cooperate with one another.
The Parents' History of Violence: If there's a history of violence, expect the scales to tip. Safety first: a volatile past could lead to the court deciding to entrust one parent with sole custody.
Custody battles can test your endurance, willpower, and most of all, love for your children. When it comes down to it, you should always make sure your kids end up on the winning team.
Types Of Child Custody Arrangements
There are different ways parents can agree on who will take care of the kids and how they spend time with each parent. Here are some common types of custody arrangements:
Sole Custody: This is where one parent takes the reins for all decisions regarding the child. They're the decision-maker, the one taking care of the child most of the time. The other parent gets to spend some quality time too – usually scheduled visits.
Joint Custody: Here it's all about collaboration. Both parents share the burden of making decisions for the kid. From what sport they should take up, to what school isn't ridiculously priced but still gives a good education, both parents plan it out together.
Split Custody: If there are multiple kids to consider, this might be the route to go down. One parent looks after one or more child, while the rest of the siblings live with the other parent. You don't see this type of arrangement too often – but there are cases when keeping all the children under one roof just isn't going to cut it. For instance, the child may prefer one parent, or the siblings may not see eye to eye.
Bird's Nest Custody: Despite its whimsical name, bird's nest custody is a solid option that puts the child's comfort first. The kids stay rooted, nesting in their familiar home, while the parents keep rotating, each taking turns living with the children based on an agreed-upon rota.
The success of any custody arrangement hangs on a single thread – the ability of both parents to keep their kid's best interests front and center, create a loving, stable environment in which their child can thrive, regardless of the nitty-gritty of the arrangement.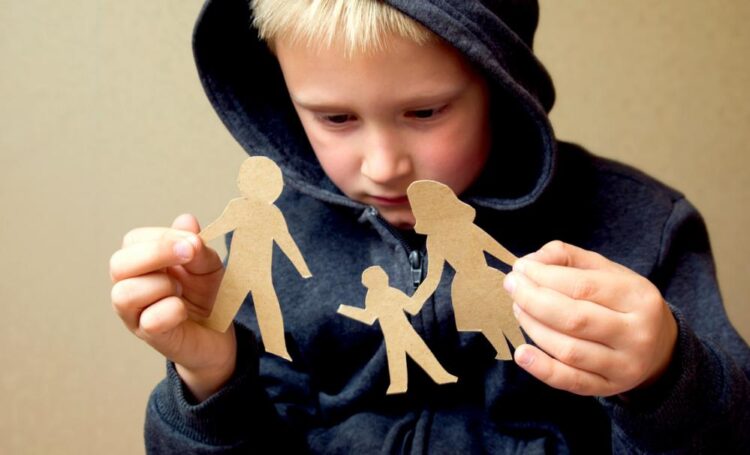 Creating A Parenting Plan
A parenting plan sets the stage for everything involving your little one. This isn't just any standard legal document. It's more like the master blueprint for your child's life, loaded with prime-cut decisions that'll shape your child's life including:
Decision-Making Authority: Who will make big-ticket decisions on everything from education and religion to medical care and after-school activities?
Visitation Schedule: Who gets to have the kids when?
Communication Between Parents: How will you keep the lines of discussion open, especially about your child? How will they stay connected with their absent parent?
Relocation: Got plans to move? How will that affect the parenting plan?
Other Important Issues: Include child support, health insurance, and holidays – these big-ticket items need their fair share of attention as well.
A well-oiled parenting plan is the guiding star for co-parenting done right. It keeps you and your ex-spouse tethered to what matters most – your child – and helps you orchestrate your shared parenting roles with ease.
Challenges Of Making A Parenting Plan
Assembling a parenting plan is no small feat. Even the most amicable of ex-spouses can find themselves struggling with this one. Here are some of the tricky hurdles you might stumble upon while piecing together an effective parenting arrangement:
Emotional Conflict: Separation can stir up a whole swarm of emotions – anger, remorse, bitterness. It's like trekking through a jungle of feelings with a blindfold on. Communication can become a tall order, and the kids who should be front and center might just take a backseat.
Differing Parenting Styles: Every parent is unique. Certain clashes are inevitable when you've got varying parenting styles at play. One parent might believe in strict routines while the other prefers free-play. Getting these opposites to peacefully coexist is a lot like mixing oil and water.
Financial Constraints: Divorce or separation isn't just about untangling hearts. Wallets get a thorough shake-up too. And a leaner budget can throw up complications when you're setting up a parenting plan dotted with childcare, hobbies, and travel.
Relocation: Possibly changing your zip code? That's a game-changer for your custody arrangements. Suddenly, you're faced with the tough decision of whether your child stays put or tags along. Remember, it's imperative to prioritize the child's needs in this delicate situation.
Third-Party Involvement: Occasionally, others, like grandparents or therapists, may want to add their own input into the parenting plan, cranking up the complexity. Set clear boundaries and expectations at the outset, so it doesn't feel like everyone's treading on eggshells.
Every family's journey is different. But being prepared for these common roadblocks will give you a leg up, allowing you to plan robustly and craft a child-focused plan.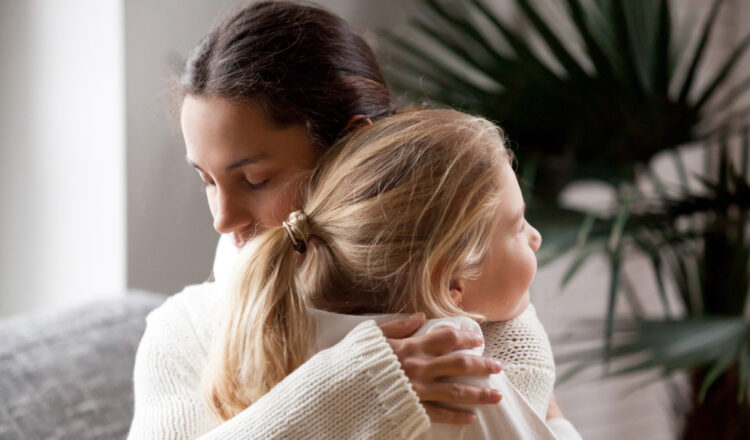 Best Practices In Creating A Child Custody And Parenting Arrangement
Feeling like you're stuck between a rock and a hard place? Here are tried-and-true tactics to help transform you from overwhelmed ex-spouses to level-headed co-parents, all while keeping the best interests of your child in mind:
Put The Child's Needs First: This is the golden rule – consider your child's needs above all else. What are your child's wishes, needs, and interests? How can you best nurture their physical, emotional, and mental well-being? Empathize by imagining the situation through their eyes and engage them in conversation. You'll be surprised by the insights that emerge.
Open And Honest Communication: Open, respectful and straightforward communication is the key. Think of it as a business meeting – discuss, negotiate and objectively reach an outcome. Establish some ground rules for respectful texting, calling, and response times.
Be Flexible And Willing To Compromise: Being flexible and willing to adapt as your child's needs change is crucial in the parenting playbook. Lend an ear to your ex-spouse's perspective and strive to find that magical middle ground.
Be Realistic: Your parenting plan should factor in the practicalities of work schedules, financial resources, and all those other 'real-world' considerations. A pie-in-the-sky agreement might look good on paper, but reality will soon kick in.
Be Respectful: Treat others how you'd like to be treated – it's an age-old adage that applies to parenting plans too. No mudslinging or spiteful comments should find a place in your arrangement.
Get Professional Help If Needed: If things go south, don't hesitate to seek professional help. A mediator could come in and save the day, helping you strike an agreement that has everybody's interests in mind – especially those of your kids.
Navigating this challenging time requires you to be nimble in your thinking. There's no one-size-fits-all game plan here. Your situation is unique to you – and that merits a personalized solution.
Making A Parenting Plan Legally Binding
So, you've crafted an airtight parenting plan—congratulations! But while putting your plan in writing is an excellent start, it's not enough to make it legally binding. By filing your parenting plan in court, not only do you make it enforceable, you also get protection from potential hiccups down the road. To file your plan, you'll need:
A signed, sealed, and delivered agreement between you and your co-parent.
To find the appropriate jurisdiction.
To pay a filing fee at the courthouse.
A judge will give your plan the once-over, checking that it's truly in your child's best interest. If everything checks out, they'll place their approval stamp.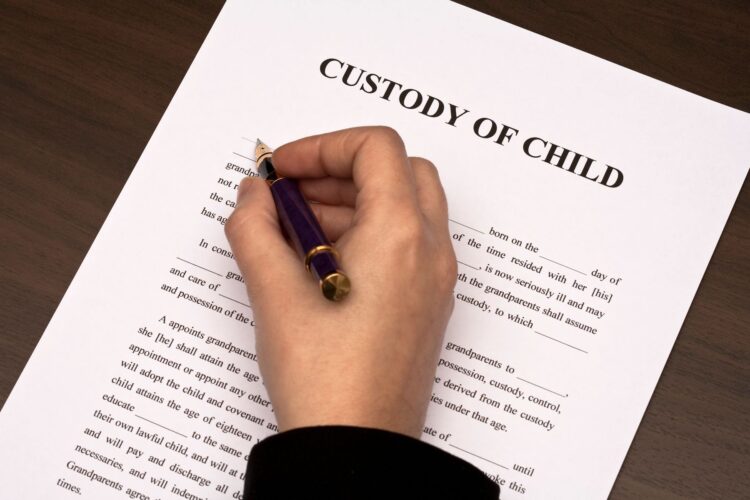 Conclusion
Child custody and parenting arrangements call for your utmost attention, empathy, and commitment as co-parents. You know what's at stake, so don't take shortcuts and always prioritize your child's best interests. Remember, adhering to legal guidelines and fostering a supportive environment go hand-in-glove in shaping your child's healthy growth and development.