The world of fine jewelry is undergoing a remarkable transformation as lab-grown diamonds emerge as a game-changer. These diamonds, also known as synthetic or man-made diamonds, are created in laboratories using advanced technology that replicates the natural diamond formation process. Lab-grown diamonds possess identical properties to their naturally occurring counterparts, making them a compelling choice for those seeking ethical, sustainable, and affordable luxury. In this blog post, we will delve into the numerous advantages that lab-grown diamond rings bring to the table, revolutionizing the fine jewelry industry.
Definition: They are man-made diamonds with identical properties
Lab grown diamonds are diamonds that are created in a controlled laboratory environment rather than being mined from the earth. They have the same physical and chemical properties as natural diamonds, with the only difference being their origin. By utilizing advanced technologies like chemical vapor deposition (CVD) and high-pressure high-temperature (HPHT) processes, scientists can replicate the natural gem formation process, resulting in lab-grown gems that are virtually indistinguishable from their natural counterparts. This breakthrough allows for the creation of stunning and sustainable diamonds that redefine the concept of luxury.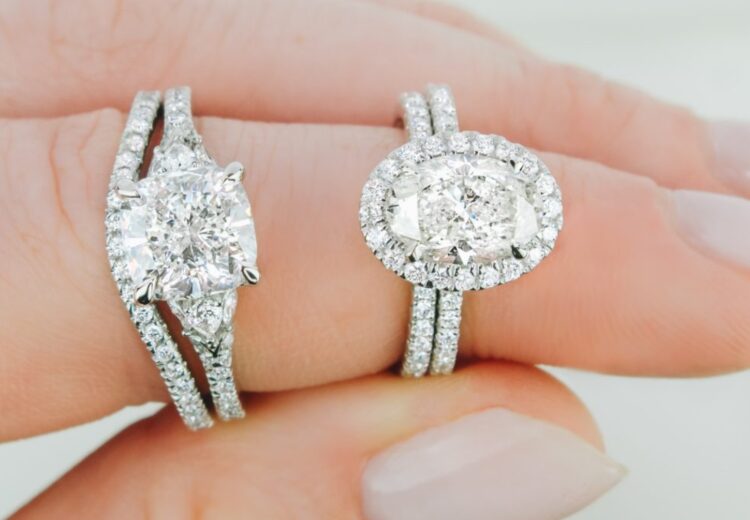 Advantages: They offer ethical and sustainable sourcing
One of the most significant advantages is their ethical and sustainable sourcing. Traditional diamond mining often raises concerns about human rights abuses, environmental destruction, and funding of conflicts in certain regions. Lab-grown gems eliminate these issues entirely. They are cultivated under strict ethical guidelines, ensuring fair labor practices and a transparent supply chain. Moreover, the environmental impact is significantly lower, as they require fewer resources and don't result in soil erosion or water pollution associated with mining.
Cost-effectiveness: Lab-grown diamond rings offer affordable luxury
In the past, the price tag associated with natural gems made them an exclusive luxury that was out of reach for many. However, these rings offer a more affordable alternative without compromising on quality or beauty. The controlled production process and elimination of mining-related costs contribute to the lower price. This accessibility allows a broader range of individuals to enjoy the brilliance and elegance of jewelry, making it a more inclusive and democratic form of luxury.
Quality assurance: They are indistinguishable from natural diamonds
They undergo rigorous quality control procedures to ensure their authenticity and beauty. They are graded and certified by reputable gemological institutes using the same standards as natural gems. As a result, they offer the same level of quality assurance as their natural counterparts. From the 4Cs (cut, color, clarity, and carat weight) to overall brilliance and sparkle, they exhibit the same mesmerizing characteristics that have made natural diamonds a symbol of everlasting beauty and elegance.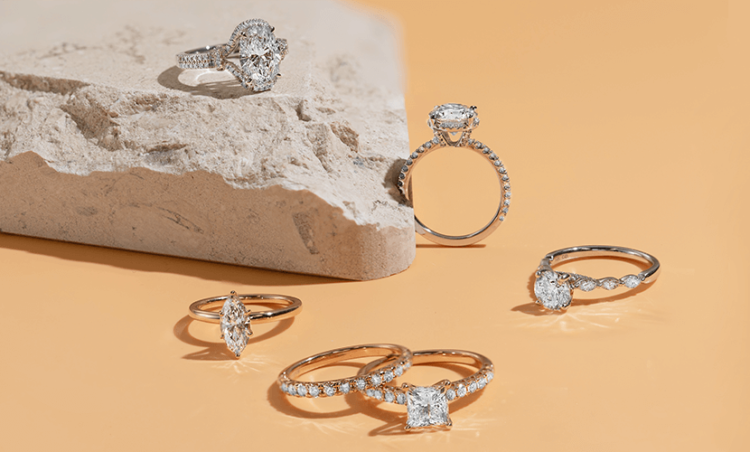 Variety: Lab-grown diamonds offer a wide range of colors and sizes
Lab-grown diamonds provide an unprecedented level of versatility in terms of colors and sizes. While traditional white gems are timeless classics, they offer a broad spectrum of hues, including fancy colors like blue, pink, and yellow. This diverse color range allows for greater creativity and personalization when designing gem rings. Additionally, they can be grown in larger sizes without the limitations imposed by natural diamond formations, offering an opportunity to create bolder and more impactful jewelry pieces.
Customization: Lab-grown diamond rings allow for unique and personalized designs
With lab-grown gem rings, the possibilities for customization are virtually limitless. Jewelers can work closely with clients to create unique and personalized designs that reflect individual styles and preferences. They are easier to shape and cut, allowing for intricate and innovative designs that would be challenging to achieve with natural rocks. Whether it's a custom engagement ring or a one-of-a-kind pendant, this jewelry offers an avenue for self-expression and the creation of cherished heirlooms that tell personal stories.
Eco-friendly: Lab-grown diamonds have a significantly lower environmental impact.
One of the pressing concerns in today's world is the environmental impact of human activities. They address this concern by significantly reducing the ecological footprint associated with gem mining. The extraction of natural gems involves land disturbance, energy consumption, and water usage, whereas lab-grown gems require a fraction of these resources. By choosing these rings, individuals can embrace sustainable luxury without compromising on beauty or contributing to environmental degradation, making a positive impact on the planet.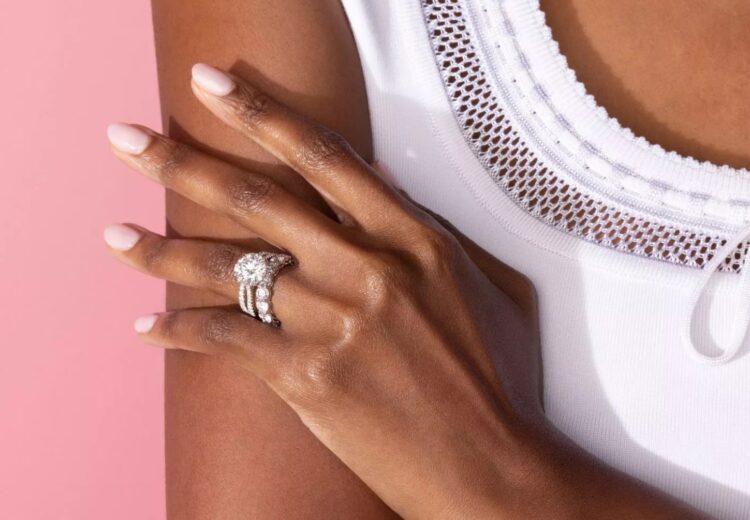 Social impact: They avoid potential issues associated with conflict diamonds
The issue of conflict diamonds, also known as blood gems, has cast a shadow over the gem industry. These gems have been associated with funding violence and civil unrest in certain regions. By opting for them, individuals can ensure they are not inadvertently supporting unethical practices or human rights abuses. They provide peace of mind, knowing that they are sourced ethically and responsibly, without any connection to conflict zones. This social impact makes them an attractive choice for conscientious consumers who seek jewelry that aligns with their values.
Future trends: Lab-grown diamond rings are gaining popularity among millennials
As millennials become a significant consumer force, their preferences are reshaping the fine jewelry market. They are gaining immense popularity among this generation for several reasons. Millennials value sustainability, ethical sourcing, and individuality, all of which are encapsulated in lab-grown gems. Moreover, the affordability factor aligns with their desire for luxury without excessive financial burdens. The rise of this jewelry reflects a shift in consumer mindset and a growing demand for ethical and customizable luxury products, indicating a bright future for this innovative segment of the fine jewelry industry.
Conclusion: These rings shape the future of fine jewelry
Lab-grown diamond rings are transforming the fine jewelry landscape, offering a host of advantages that appeal to a diverse range of consumers. From ethical and sustainable sourcing to affordable luxury, they are revolutionizing the way we perceive and acquire jewelry. The indistinguishable quality, vast variety, and customization options make these rings a compelling choice for those seeking unique and personalized designs. With their lower environmental impact and avoidance of potential issues associated with conflict gems, they pave the way for a more conscious and socially responsible future of fine jewelry. As this trend continues to gain momentum, we can expect them to play a defining role in shaping the future of luxury adornment.