Team USA will have one of the most stacked rosters at the Olympics that they've had in recent years. Despite that, things have been unexpectedly hectic. The squad started training camp in Las Vegas with two embarrassing losses while another game was canceled as a precaution due to COVID-19. They've since lost a player on account of the virus, another to injury, and two more for a while as a result of health and safety protocols.
Another player joined the team just two days before the flight to Japan. There's also that practice with just six healthy players.
Add all of that to not knowing when three commits from the NBA Finals might arrive and it's all pretty maddening.
This is a first for any US Olympic team, yet these are very different times, given that we're still in the middle of a pandemic that requires very strict protocols. That the NBA season was affected by the crisis has trickled into the Olympics but it's really the best everyone could have hoped for, all things considered.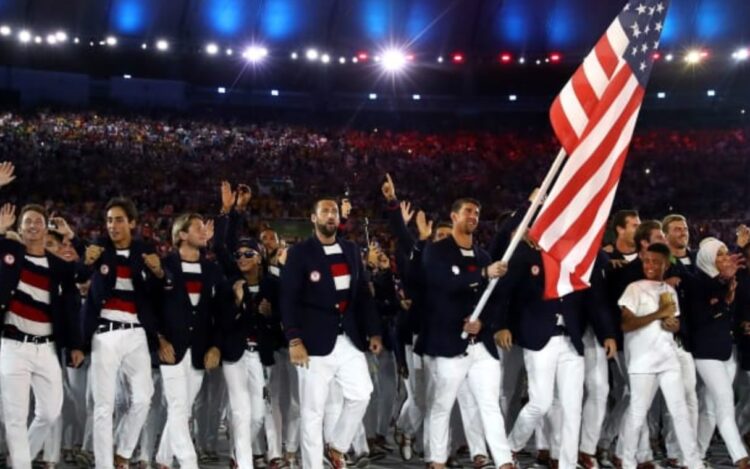 The team is now preparing to face France in the pool-play opener on Sunday morning, bearing in mind that this is a team that was filled with NBA talent that beat them in 2019. There were just odjejah players on the plane when their flight landed in Tokyo on Tuesday this week. JaVale McGee happens to be one of the players in Tokyo right now but hasn't yet taken part in a formal practice. Zach LaVine could not make it because of health and safety protocols and had to stay back in Las Vegas. The Bulls star was able to join the team on Thursday, however.
Coach Gregg Popovich indicated he wasn't expecting Devin Booker, Jrue Holiday, and Khris Middleton until Saturday and that's still not a certainty, with the NBA Finals ending on Tuesday. The team desperately needs the trio, though, given the struggles they've faced on the court so far.
"I've not seen anything like this," Popovich admitted. "We've gone over lots of scenarios, but we haven't figured it out yet, that's for sure."
It's easy to think the team's quest to bring home a fourth Olympic gold medal might be cursed yet, amid all of the negatives, Team USA is still pretty loaded. This is one of the best-shooting teams of Americans ever put together, although they haven't done themselves much justice in exhibition ball.
Kevin Durant is on the roster, after all. The Brooklyn Nets star, who would have sent his team to the Eastern Conference had his foot not been on the line when he made a clutch shot against the Bucks, isn't quite playing at 100 percent yet is averaging 16.3 points on 40 percent from three.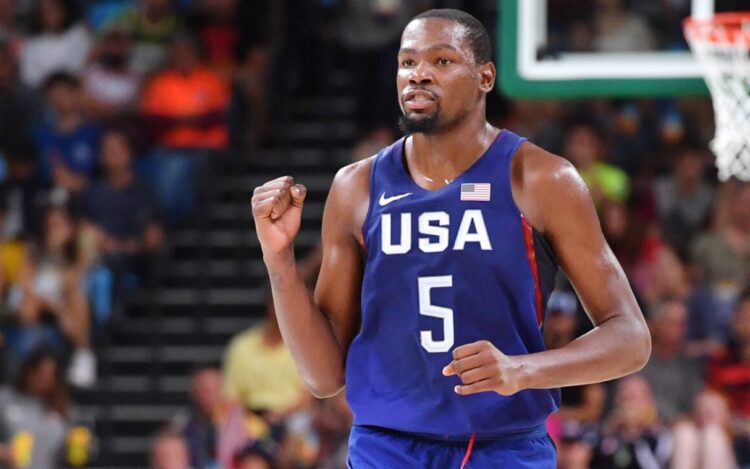 The Americans became instant favorites to win the tournament as soon as he committed to playing for Team USA and Popovich joked that he wanted to kiss him. According to Gambling.com, At BetMGM, the odds are at 1.30 where America is concerned.
"I feel like these last two weeks was straight practice for us," the Nets star offered. "Even though we had games. It was still practice time."
"If this was a normal Olympic year and the NBA season was already over and whoever the coach was had the benefit of two really good weeks of practice and then some exhibition games and then off to Tokyo, the USA would still be an overwhelming favorite," international basketball expert Fran Fraschilla, who will be on NBC duty during the games, reckons. "We are still the favorites in this tournament, but in a one-and-done March Madness situation we're vulnerable because we haven't had the continuity to put together our best team. It's not an excuse, it's just how it is."
The team also boasts one of the NBA's most exciting players in Damian Lillard. The Portland Trail Blazers guard shot 44 percent from beyond the arc in Vegas, averaging 17 points in 29 minutes.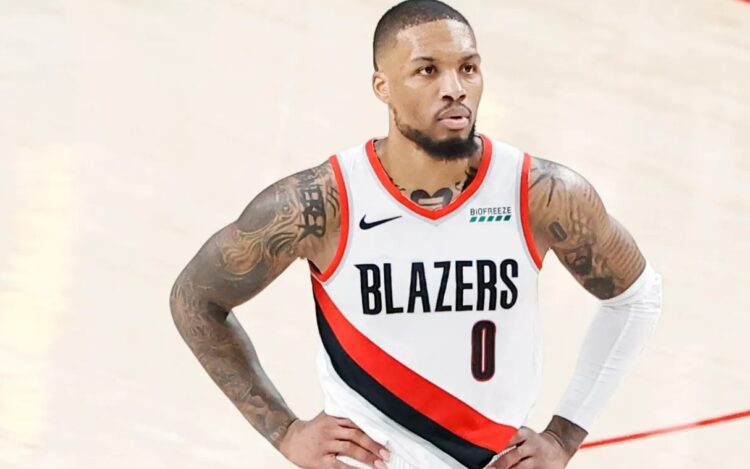 While things still appear to be off for Team USA, their shooting from three has been better than the team of 2016 shot all while smashing records. Even without Booker, Holiday, and Middleton, they already look pretty dangerous, also having lost Bradley Beal.
There's also lots of talent in the frontcourt, with the Miami Heat's Bam Adebayo and the Golden State Warriors' Draymond Green also part of the squad. Both of those big men can hold their own down in the paint but are also excellent passers who are at the top end of the NBA's defensive rankings.
The Americans, though, were outrebounded by an average bordering on seven in the games they've played and were also usurped in paint scoring. Popovich, though, has made the necessary sacrifices in order to have some of the most skilled shooters on the team.
"We understand that these are just unique circumstances," Boston Celtics star Jayson Tatum said. "It's a bunch of new guys, just trying to figure this all out and play with each other. I think each game, each day, each practice, we started to get more and more comfortable individually and with one another."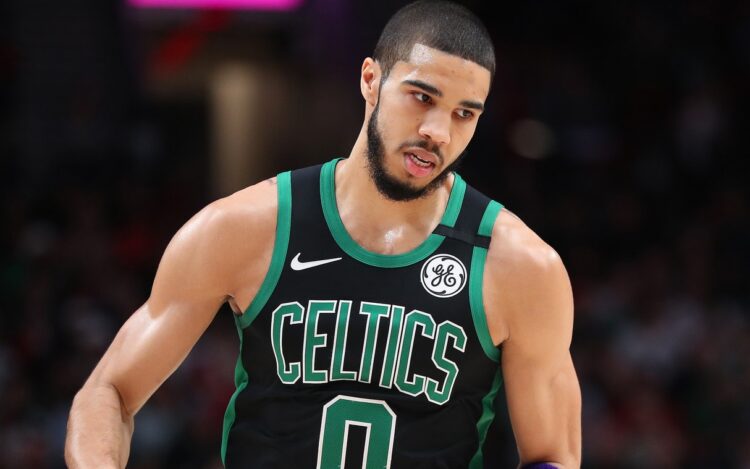 With the team apparently lacking chemistry, having McGee on board should be great for Durant as they won two titles together with the Warriors. McGee is a pretty strange addition to the team from the outside looking in. However, he's there to fill a need Pop knows the team has at the moment.
The chemistry issues were glaring in their loss against Australia last week and it should be expected after they got around to having just six practices prior to their flight to Tokyo. Where they make up for that is in the caliber of players they have representing them in the Olympics. It appears that all 12 of their players will be available for Sunday's game against France. It's really no wonder they're the overwhelming favorites.