Are you one to host a great BBQ party in your yard?  You will need a grill that is easy to use and would last long. You will also need to consider the size of your party when choosing your BBQ grill. A large grill can cater for all your guests without delay. We recommend an infrared grill because they make your cooking easy. Infrared grills do not need any serious prepping before you can start cooking, this takes out most of the work, and allows you to focus on making your food.
It is, however, important that you choose the right product when buying infrared grills. There are so many brands to consider, but this guide will help you find the perfect infrared grill for your parties.
Best Infrared Grill Buying Guide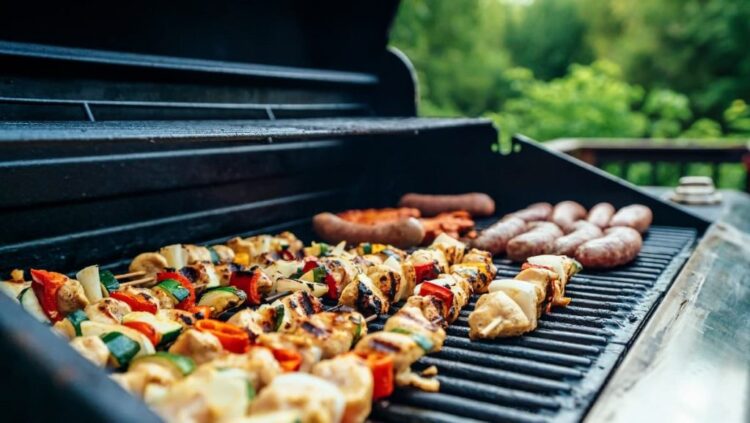 Before we look at the best-infrared grills in the market today, you should know what makes a grill the perfect choice for your cooking. There are some factors you need to consider before making any purchase.
As mentioned earlier, if you are catering for a large number of people, you need a bigger sized grill. You may also consider the size if you also want a compact grill, so you can carry it along with you on your camping trips. Many people think that owning a larger grill will make your food cook faster, but this is not the case. Larger sized grills take longer to preheat, and it may also become a problem when you want to store it.
Many infrared grills run on different fuel sources. Some work with electricity, charcoal, or gas. Electricity is the cleanest energy source, but if you want to save on energy, you may want to consider other fuel options.
When buying infrared grills, you should consider how easy it is to operate. Some grills are more complicated, and it is only professional chefs that won't have problems working with them. If your experience with grills isn't perfect.
Another factor you may want to consider is dealing with the mess after cooking. The best-infrared grills have a drip tray that removes the grease while cooking, and this makes your cleaning a lot easier.
So, now that you know what to find in the best infrared grill, here are the top grills we recommend you get today.
1. TEC Patio FR Series Built-In Infrared Grill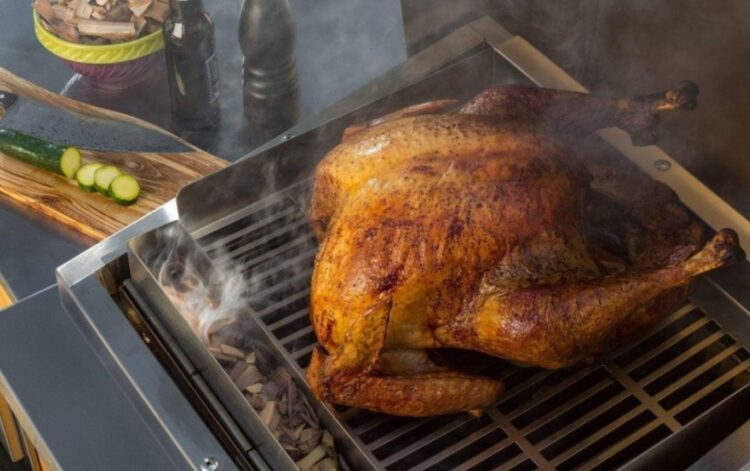 The TEC Patio FR infrared grill is one of the best grills in the market today. You get up to 592 square inches of evenly-heated grilling surface to cook enough food for your friends and neighbors. Just like the other TEC Patio FR Series, this model has a great quality, and its 304 stainless steel build will last for a long time. The design is solid both inside and out with its sleek design. It uses propane gas as its fuel source and comes with two fuel-efficient infrared burners. This BBQ grill will heat your food within a temperature range of 0° – 900°F in 10 minutes. It is very easy to clean as it is built with a self-cleaning surface that does not allow dirt to stick to it. You can also cook on its surface directly when you place your pots and pan on its cooking grates. This TEC Patio FR Series grill is built with the latest infrared technology which uses 100% infrared energy. It prevents flare-ups and you can use it to slow cook, smoke, or sear food.
2. Char-Broil Grill2go X200 Portable Tru-Infrared Liquid Grill
Most people prefer a compact grill that they can easily carry around. This Grill2gi infrared comes in a lightweight design and is perfect for your backyard parties. You can store it easily because it won't take up space. The Char-Broil Grill2go gives you 200 square inches of space enough to cook meals for your party guests. It is built with solid aluminum material and uses propane gas. The infrared grill comes with other interesting features like its inbuilt thermometer to help you regulate your cooking. It is also built with an advanced TRU-Infrared technology that provides a safe, and enjoyable environment for your cooking. The infrared technology prevents any flare-ups while cooking, and it's 9,500 BTU main burner cooks food well. It has thick, and durable legs that balance firmly on your cooking space. You can also carry it around easily using the large heat resistant handles on the top of the grill.
3. Magma Products, A10-918-2gs Newport 2 InfraRed Gourmet Series Gas Grill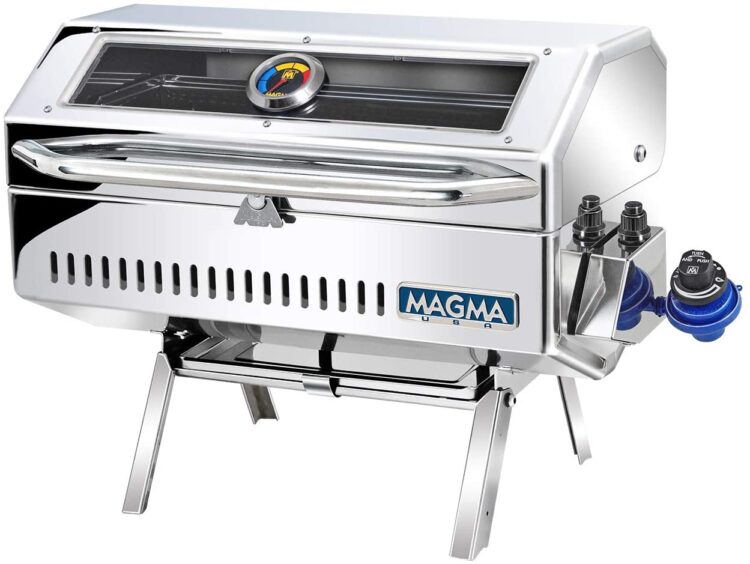 This infrared grill comes in a sophisticated design and is one of the best among the Magma Products. The grill is built with an 18-9 marine grade mirror polished stainless steel and is very strong. The compact design makes it very attractive, and even if left outside, it can withstand wind and rain.  The grill also comes with a closable kid for convenience, and you can monitor your cooking through its tempered glass panel. It heats food quickly, and it's hermetically sealed thermometer allows you to control the heat. The grill comes with foldable legs to make it easy to carry around and store.
4. Saber Grills R50sc0017 3-Burner Grill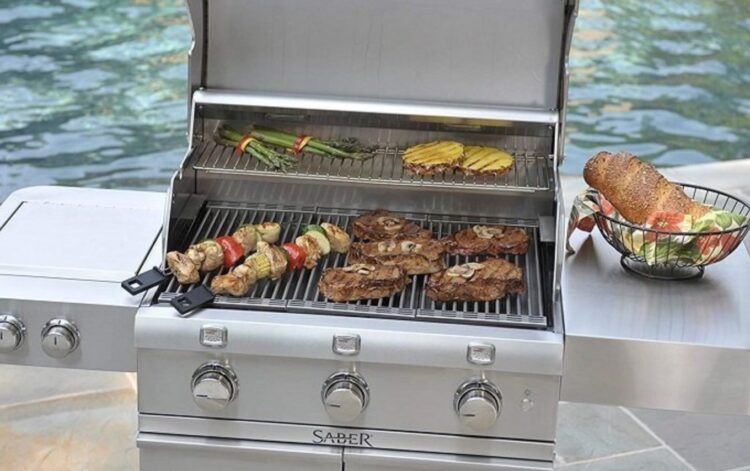 The Saber grill is one of the safest infrared grills you can buy. It is very easy to use, and ideal for people who don't always like to cook. The grill heats up within three minutes and does not take your time when cooking. You can also adjust the heat level to suit your needs. The Saber grill distributes the heat evenly, and it's 18,000 BTU side burner will cook your food well. Another added feature that makes this grill unique, is its warming rack that can easily be rotated.
You can cook your onions, peppers, and mushrooms on the side burner.  This grill comes with a special cabinet with pull out shelves that can be found at the base of the grill. It makes your cooking convenient since you can keep your sauces, plates, and utensils in it.
Conclusion
The best-infrared grills are always sturdy and long-lasting. It should be one that would be easy to use and heats up quickly. Our best-infrared design is none other than the TEC Patio Fr Series. It is a quality grill that you will want to have with you when planning your next BBQ party.