Working from home sounds like a dream for many people. You imagine getting up and dressing in your most comfortable athleisure wear, brewing a cup of coffee, and commuting in your bunny slippers to your house office space.
In reality, your mornings may start with the many distractions that we find in our home these days. Your commute might be to your laptop on the kitchen table and the kids are home, needing care and interrupting your work. Papers are everywhere and you just can't seem to manage your time. These are just a few of the problems that come along with working from home.
As the world practices social distancing, many people are struggling to transition into working from home. The following are some of the problems that can arise when you work from home and how you can manage them more effectively.
1. Distractions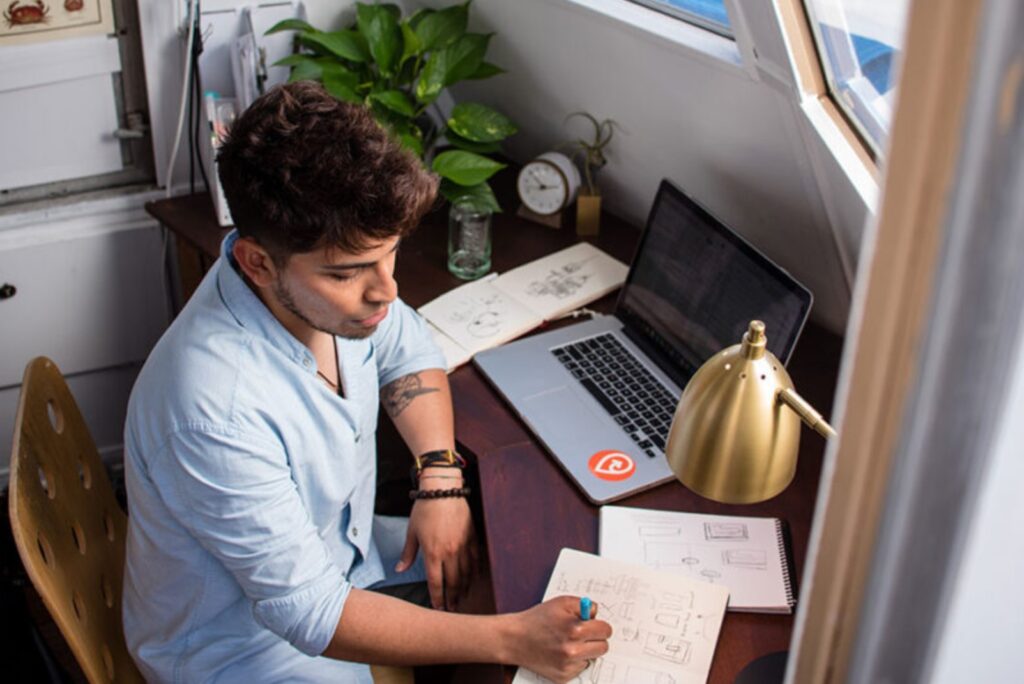 Deliveries, phone calls, kids, and pets are just a few of the most common distractions people are facing now that they are working from home. While it sounds great to not have a commute, it can seem like a luxury when you're faced with all of the distractions that come with working from home.
Everyone is learning to juggle these responsibilities in a work-at-home environment. Setting specific breaks to answer calls and deliveries will allow you to focus on tasks more easily. With children and pets, it's best if you can provide them with activities that will entertain and keep them busy.
This is definitely one of the most challenging problems of working from home and you are sure to find ways to reduce these distractions as you move forward. Unfortunately, the only way to figure this one out is through trial and error. Take it one day at a time and take a quick breather when it gets to be too much.
2. Office Comfort and Ergonomics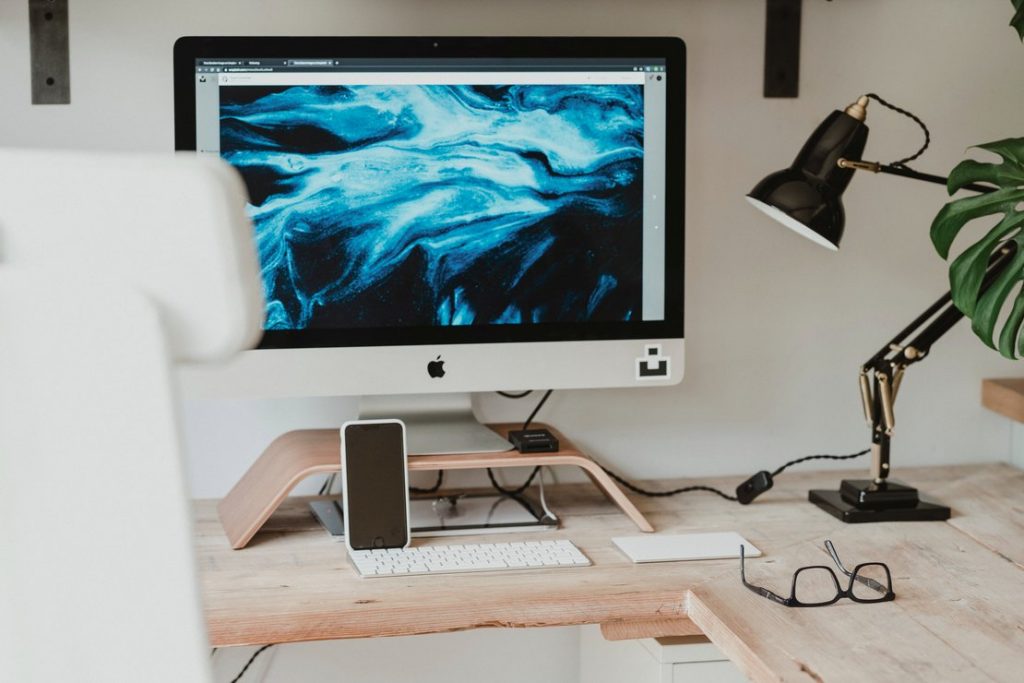 If you don't have a dedicated home office, you are highly unlikely to have the best work-from-home setup. Sitting with your laptop at the kitchen table is tolerable for a day or two, but if it's longer than that and you will start to feel aches and pains in your hips, back, neck, and shoulders.
To avoid this kind of discomfort, it's important to have an office chair that is designed for sitting in for a full workday. This is a worthwhile investment that will improve your posture and reduce pain.
Elevating your laptop via a laptop stand and using a wireless keyboard and mouse will also help you to achieve a better workflow. That way you aren't straining your neck and shoulders while you work.
Finally, there are also orthopedic supports and topical pain relievers from companies like ScripHessco that can provide immediate help for aches and pains while also encouraging better posture. Having an ergonomic setup is necessary if you plan to work from home for an extended period of time. It will save your body from aches and pains and ensure that the transition from a traditional office is a comfortable one.
3. Organization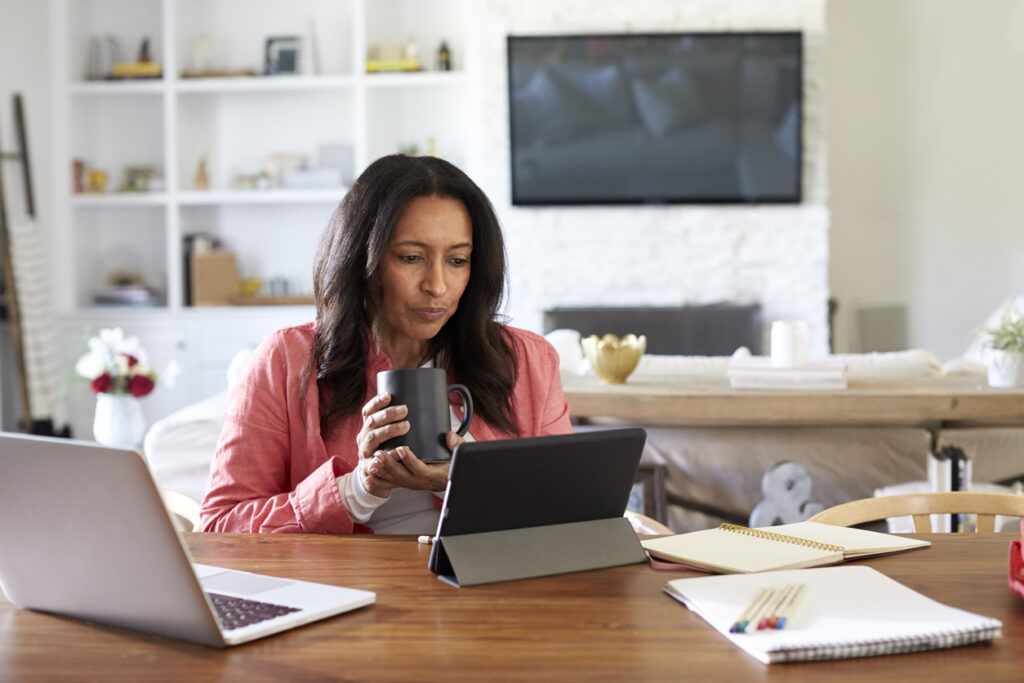 If you are working in a space that isn't dedicated to working or if your office space is part of your home's communal space, you are going to struggle with staying organized from day-to-day. Many people have been surprised at just how difficult it is to be organized when working from home.
Creating a dedicated space for your work is the best way to stay organized in a work-from-home setup. If that's not possible, however, you need to find options that allow you to keep things neat and orderly when you need to move your work out of the way.
A kitchen or craft cart is a great option to give you extra space to store paper and projects. They contain shelves that you can keep set up for your work and when it's time to transition from work to home, it's easy to store away everything neatly and roll it out of the communal space.
4. Lower Productivity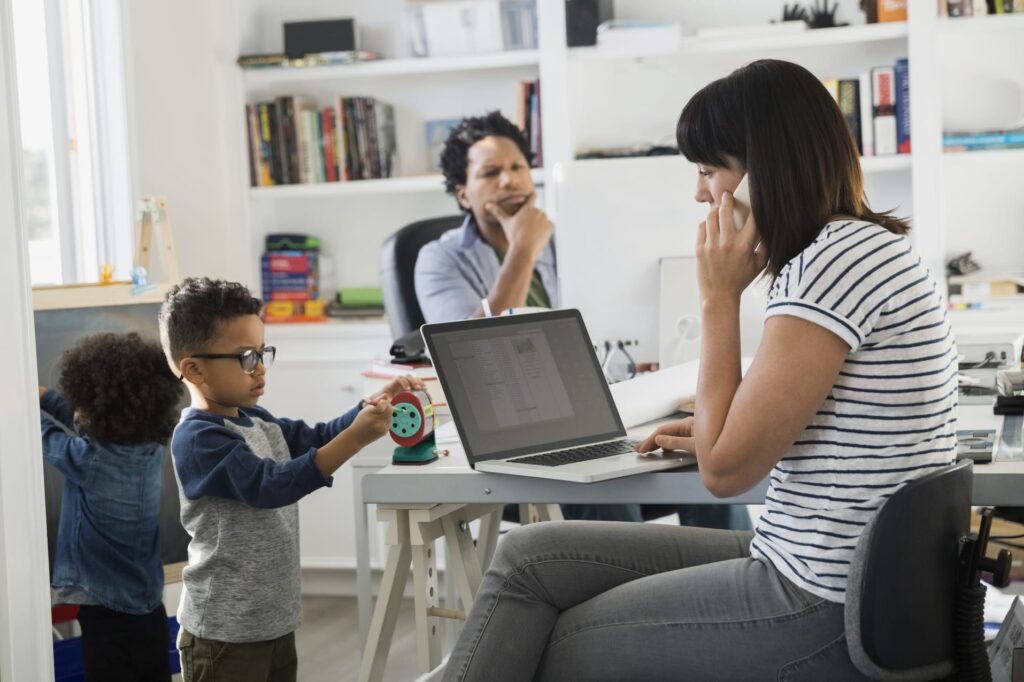 Most people don't realize how the little things in your home can negatively impact your productivity. Losing the structure that comes with working in an office environment makes it difficult to manage your time.
Add to that the distractions, disorganization, and lack of an ergonomic workspace and it's easy to understand why working from home can hit the same productivity levels. The good news is that there are several things that you can try to help improve your productivity.
The most important thing you can do is to set a schedule and create to-do lists and have them in front of you all day as a reminder. Set timers on your computer, watch, or phone to let you know when it is time to wrap up a task and move on to the next.
Finding ways to manage disorganization, distractions, and improving workflow will greatly improve your productivity levels.
5. Lack of Social Interaction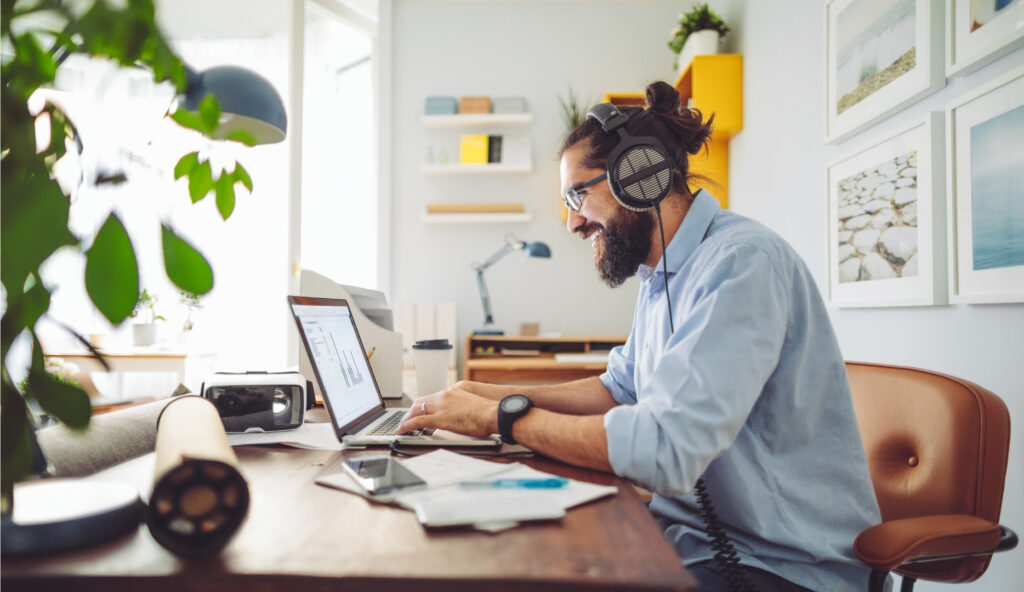 Although it's not essential for your job in many cases, we tend to take the social interaction that occurs at work for granted. Working like this can be isolating and depressing for many people.
It is a good idea to communicate with others outside your house on a daily basis. That means checking in with friends and family and having Zoom calls or other face-to-face conversations. This communication is a great way to remove isolation and lift your spirits when you experience the loneliness that comes with working from home.
If possible, get together with friends and family in-person, either on your lunch break or during your free time after work. It is possible to safely maintain social distance and socialize, especially when dining or gathering outdoors. From virtual offices to co-working spaces, Execu-Suites has everything you need.
The New Normal
Like many things, working from home has a learning curve. You have to find what works best for you and your family and allows you to perform your work safely and efficiently. Once you find the tips that work best for you, there's nothing to stand in your way of enjoying working from home. more.