Choosing different programs truly is a tough challenge. It doesn't really matter why you want to purchase certain software. The same counts when we talk about freemium tools. You will find a huge number of them online and they will all seem perfect. Yet, we need to say the truth – they are not all equally good. Online technology allowed everyone to advertise his product and service. Because of that, the ads you see should not always impress you. You need to do proper research before deciding on one program.
All the rules that we said count for backup programs for Windows. As you know, data backup is important for everyone. You can be an individual who uses a PC for fun or a serious business that works with highly-important files. Different problems might arise and you can get into serious trouble because of that.
Well, backup programs can become your best friends. However, there are certain factors that you need to put into consideration before picking the one. For instance, performance, feature, price, and support are some of the crucial factors. Carefully check each one and try to find some clear answers.
Fortunately for you, this article will tell you more about the best backup programs for Windows. As we said, you will find a huge number of them online. However, we will highlight a couple of them that truly deserve your attention.
1. EaseUS Todo Backup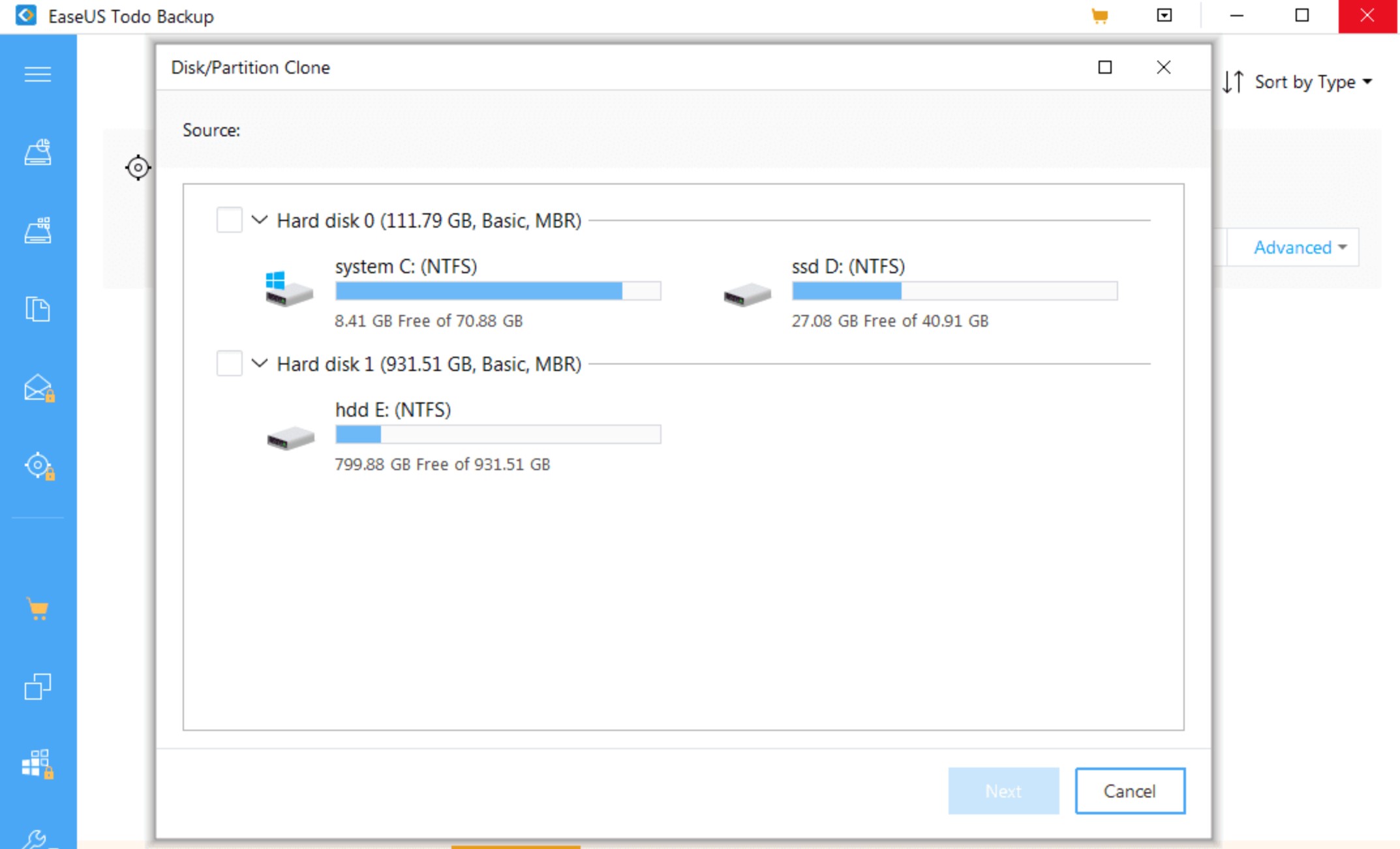 We will start our list with the program that was established in 2004. Many people that are familiar with the data backup and recovery niche will highlight EaseUS as the best program. Certain features can confirm this statement.
First of all, the program is very easy to use. The installation process won't last more than a couple of minutes. This might be a long period for some users. However, keep in mind that the installer file is too bulky and it has around 100 MB.
Anyway, you will soon notice that the interface is user-friendly. Every user will have the chance to back up the entire system, whole partitions, and drives. Yet, you can also backup certain folders and files that you lost.
In the end, we would need to highlight the "Smart Backup" option as well. You can monitor certain files and set up to back them up automatically. More precisely, you have the chance to restore those files up to two weeks in the past. In case you need a backup software for the cloud, this is also going to be a good choice. You can back up all the data that you have at One Drive, Google Drive, and DropBox.
We attached the website where you can hear more details about EaseUS. There are many more useful features that you should know about.
2. Idrive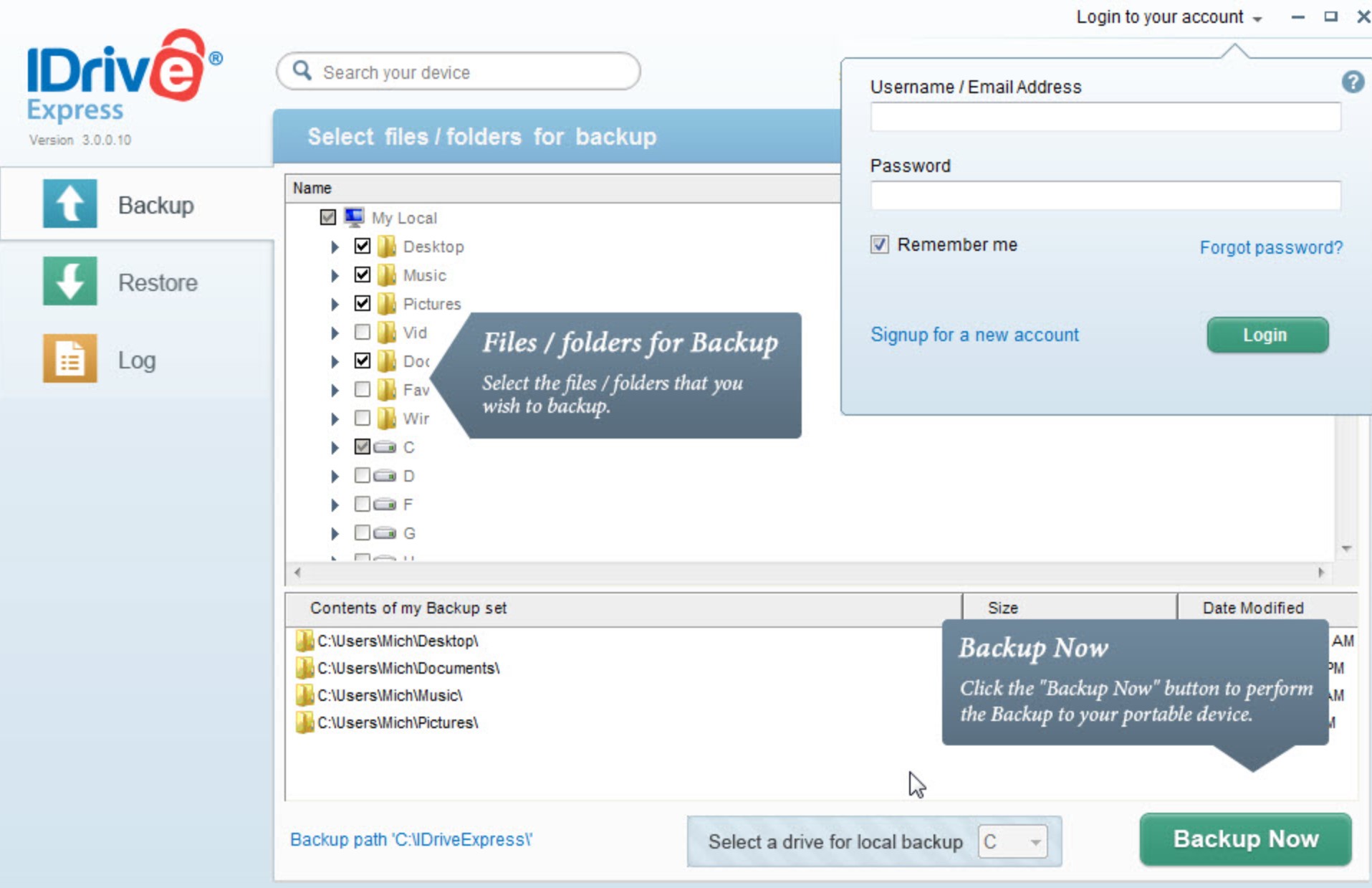 Well, this program works even longer compared to the previous one. It was established in California in 1995. Well, there are some interesting facts about this program you should know. Personal users can't consider it cheap. Despite that, it does not come with the best possible features for individual users.
However, when we talk about people that work with multiple computers, things are a bit different. In that case, you can consider it as a program with advanced backup features and performances. For instance, you can backup files with this program on as many computers as you want. This includes locally and externally networked drives as well. Unfortunately, space is a bit limited. You have the space of 2 TB in the Personal Plan. However, this is also not a small amount of space.
The software itself offers different services that might grab your attention. For instance, there is an iDrive Express (a courier service) that allows users to request a physical hard drive that will give them the chance to perform an initial backup. After you return the drive, the company will upload all the files to its cloud server. This type of service you can use once a year for free.
3. CloudBerry Backup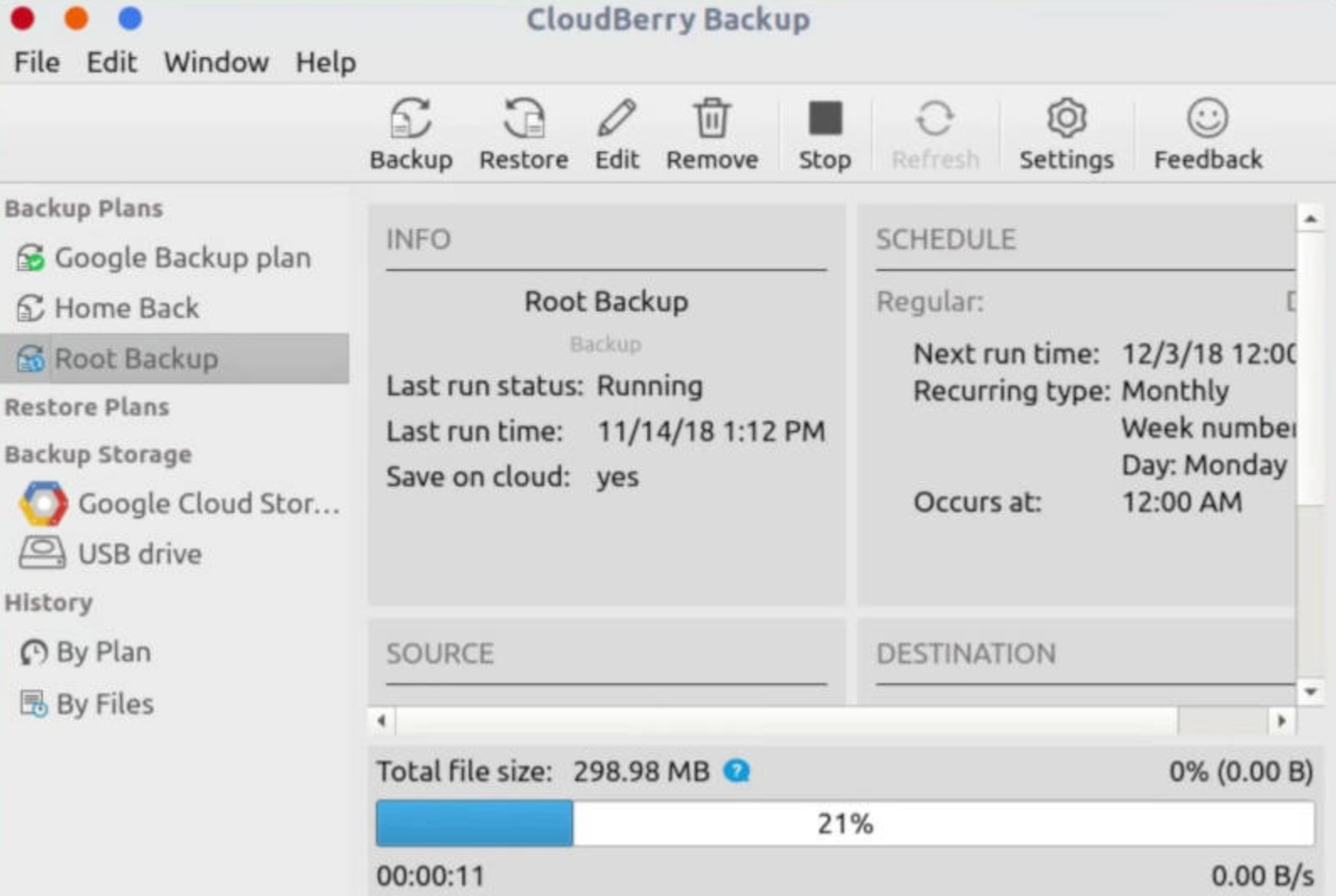 We need to say that CloudBerry is not a standard cloud backup solution. It would be better to describe it as a backup control center. In other words, the program allows you to store files on one or more cloud solutions. Despite that, every user will have the chance to backup files from one place.
The program might not be easy-to-use as the previous one. Indeed, you do not have to be a genius to realize how to download and install the software. We can also highlight the beautiful design of the interface. Many users will tell you it is pleasing for the eye. Still, we need to say that navigation might seem complex at first glance. In most cases, IT professionals are those that would decide on this program. We do not recommend it to complete beginners because it might be complex in the beginning.
In the end, we need to cover the two most popular selling points. Because of that, CloudBerry deserves to be on this list. Believe it or not, this piece of software offers 65 storage destinations. Don't get amazed if you see some of the biggest brands in the world such as OneDrive, Amazon S3, etc. Despite that, the program is powerful enough to cover every possible mixed storage scenario. In short terms, we can describe this program as flexible.
4. O & O DiskImage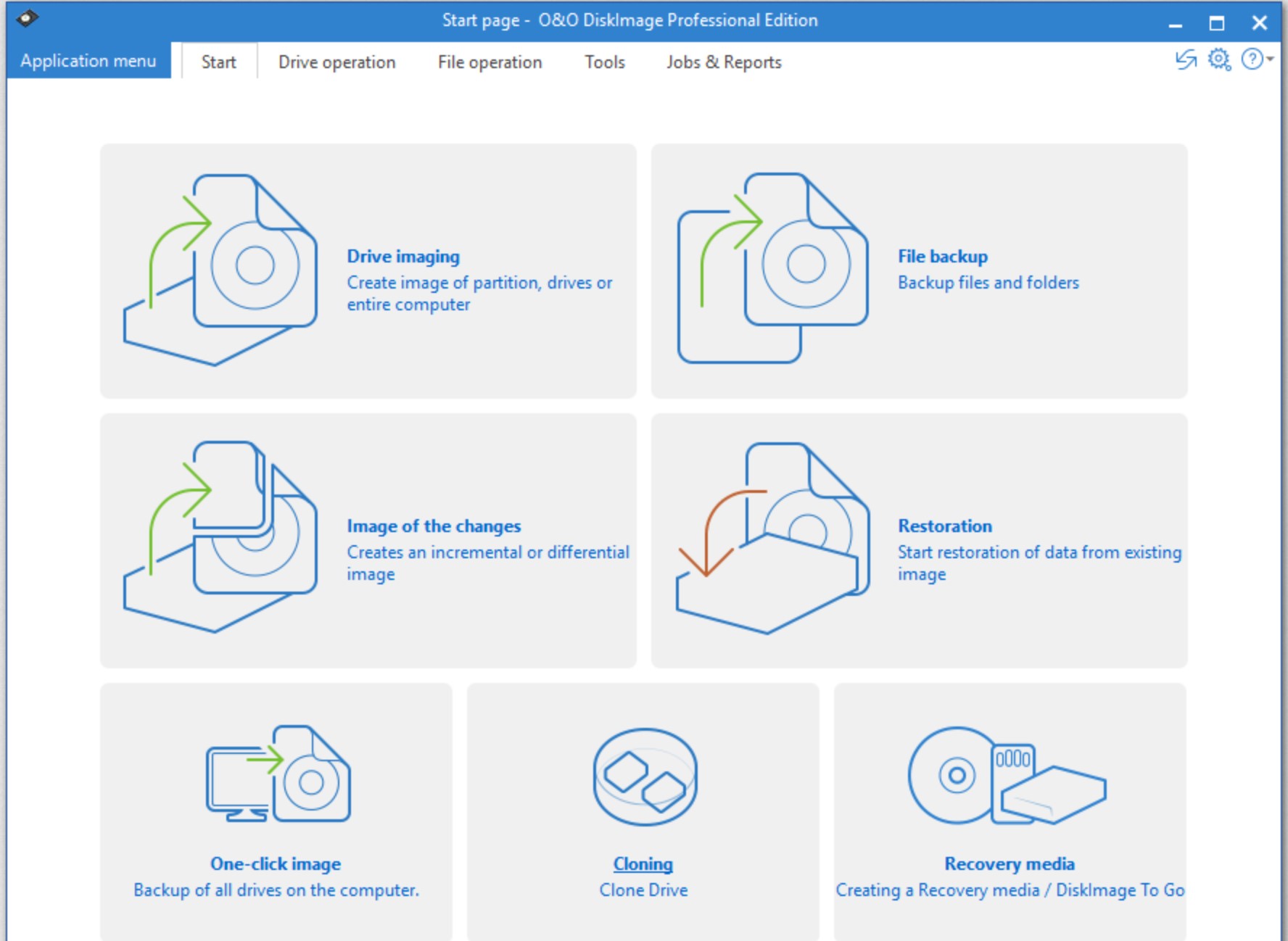 We will end our list with one of the most popular local best PC backup software. If you require software with quick and simple uploading, this one's for you.
Opposite to the previous program, this one is suitable for beginners. When you enter the program, you will see a combination of texts and images. They will clearly explain to you how to complete different types of backups.
In short terms, the users of the program will get the chance to create file-wise and disk-wise backups. Despite that, you also get the ability to deselect or select sections of a local drive. Finally, each program user can use virtual storage devices as well as the network-based ones.
In the end, the program can make things simpler for you. You can split all larger files into smaller ones. Additionally, you will protect each smaller file with a password. Security is surely important to you, right?