Transmetrics defines drones as"Drones, known more formally as Unmanned Aerial Vehicles (AEVs), are small, autonomous robots that can be controlled either remotely or by following an internal flight path on its own."
With the rapid advancement of technology, supply chain businesses are now looking for trusted methods to boost their reputation and gain a competitive edge in the logistics sector. Drones are becoming a popular option for operators in this space, as they are able to transport goods in a more productive and cost-effective manner, pushing more traditional means of transportation aside as we move further into the future.
Drones are bursting with impressive features. Capable of handling GPS mapping, flight planning, larger carrying capabilities, and sensor technology, drones are undoubtedly set to revolutionize the supply chain. Beyond that, drones are also able to provide users with a safer and less expensive work platform.
Many industries are still finding ways to incorporate drone technology, whereas drone advancement has already become a part of the logistics sector. As per recent reports, drone services have grown up to $127 billion globally, with the logistics market alone dominating a hefty $13 billion of the pie.
In order to ensure sustainable growth of the supply chain, organizations need to maintain real-time communication between workers. However, manual efforts for inventory data-collection may often lead to inefficient, unreliable, unsafe, and expensive processes. When manual processes are replaced with drone technology, it becomes easier to share critical data and communicate more effectively. This strategy further helps to optimize profitability, productivity while ensuring a competitive edge in the market.
Some of you might be eager to learn more about the impact of drone technology on the logistics sector; well, the article below is intended to do exactly that.
Optimize business profitability and worker productivity: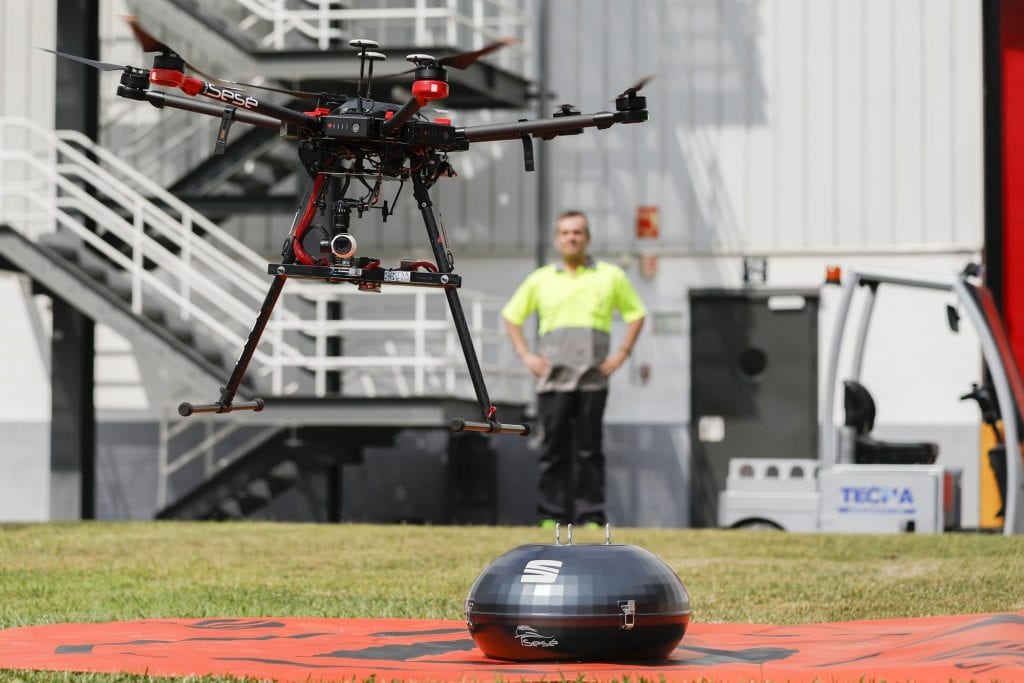 Supply Brain Chain states,"For transportation and logistics, efficiency is the name of the game. However, in a fast-paced industry that relies on the data-collection efforts of workers, the industry is riddled with manual inventory-collection methods.
They cause significant delays in productivity and overall business profitability, creating the need for a solution that can optimize operations."
For logistics and transportation, speed and reliability are crucial elements needed to be in place for success. It isn't possible to rely on workers to collect data for inventory. As previously mentioned, data collection or a lack of data collection impacts the overall profitability and productivity levels of the logistics business. Hence, it is important to find reliable solutions to optimize logistics industry operations. Due to their huge data collection capabilities, drone deployment as a means of transport is providing much-needed solutions for logistics operators around the globe. By integrating the data capture functionalities of the drone with real-time mobile communications and advanced information-sharing abilities, drones can further value-add to the supply chain, keeping both businesses and end-consumers satisfied.
When discussing manual and more traditional means of transport, logistics inventory management is far more dependent on data collection efforts made by the entire team, technicians, and scanning technologies. With the use of a drone, however, the inventory data is collected from 50-foot above and can help you save significant amounts of labor, time, and money. Experienced teams then analyze the data collected from the drone to better streamline their logistics systems and processes to better serve the company, and it's the ecosystem. In this way, it's clear that drones assisting staff and supply chain systems help businesses to operate efficiently.
There is no doubt that data collection is a time consuming and labor-intensive task; when handled poorly, it can impact the bottom line of your business with higher labor costs. But in this digital world, drone technology can be combined with many mobile applications to ensure seamless data collection and fast analysis. With the help of mobile tablets, it is possible to pre-plan the flights of the drone with RFID tags being used to collect data from large warehouses. The drone-enabled data collection techniques can ensure adequate warehouse management solutions, plus more reliable transport options.
Enhanced functionality and reliability: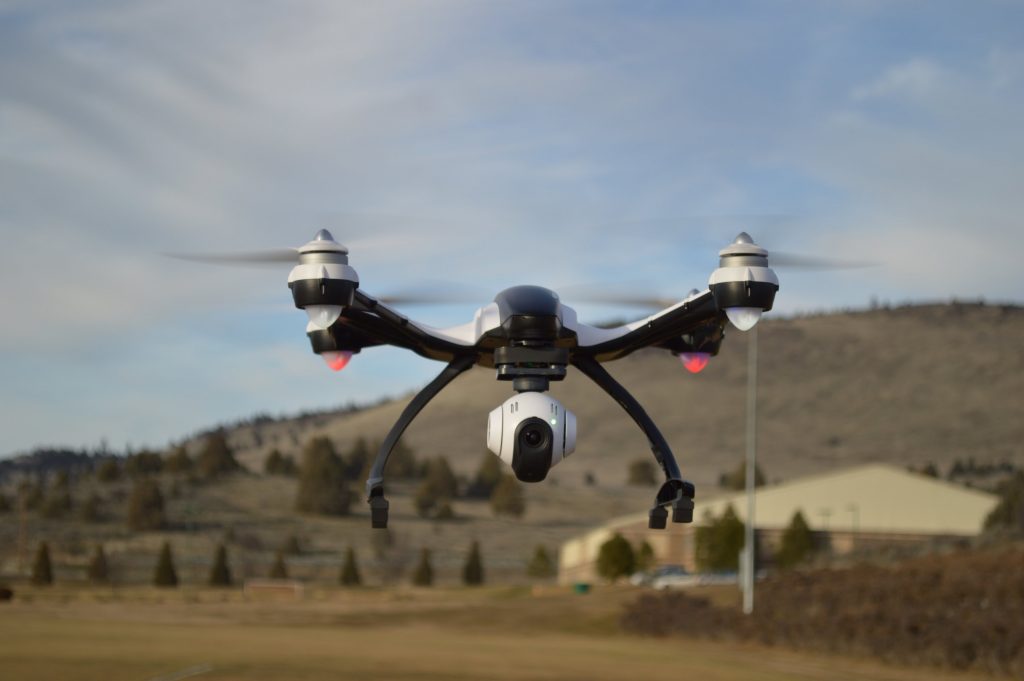 While managing inventory in the warehouse, workers are often subjected to safety hazards. Sometimes they experience extreme warehouse conditions (ex: cold storage rooms) that may cause health issues, causing disruptions in operations. In this scenario, businesses need to attend to their staff's needs. With drones, however, the likelihood of temperature negatively impacting them to that degree isn't even a comparison. When drones are used with the workforce, logistics companies can easily boost their capabilities with enhanced efficiency to get the job done, without harm to key staff members.
In the logistics sector, managers, drivers, and dispatchers need to collect information about their assets in real-time, in order to ensure adequate management of shuttle trucks, yard trucks, drivers, tractors, equipment and shipping containers, drones are the most efficient solution. They can be easily accessed through mobile devices to track key data.
When you start using drones, supply chain interruptions can be avoided. Drones are capable of surveying the entire warehouse and yard area from high altitudes. Additionally, they are capable enough to monitor and track key assets. The logistics sector needs further embrace drones as they are even able to withstand adverse weather conditions. Drones are required to work with dirt, dust, in extreme temperatures, snow, and rain.
Using logistics management software: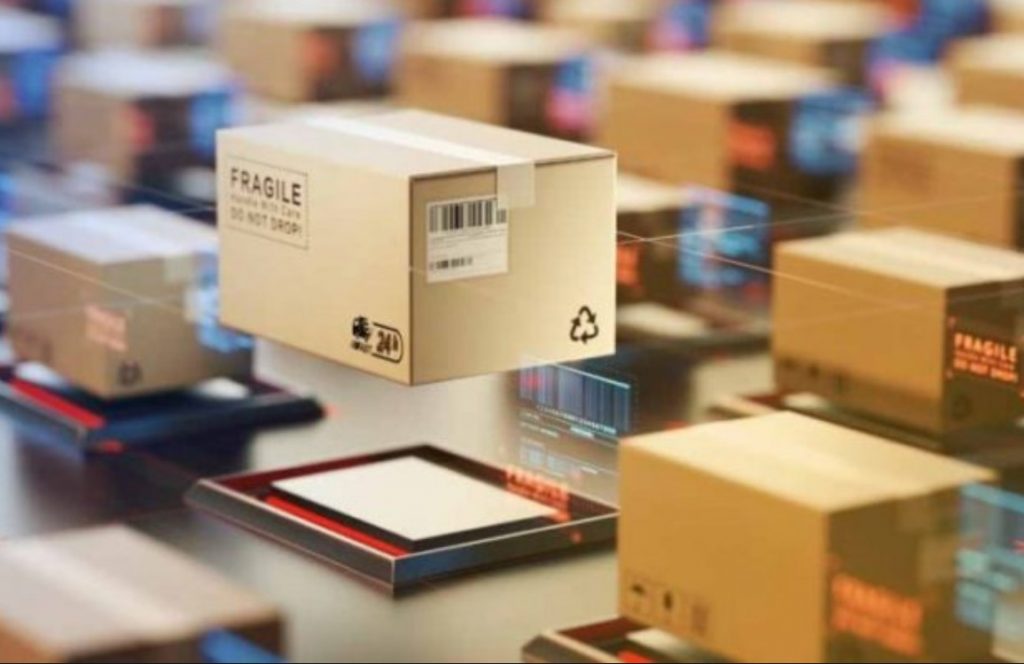 The logistics market is loaded with plenty of advanced software tools that can help you to boost profitability in the supply chain sector. Experts recommend CartonCloud logistics management software to boost overall returns. The great news for the growing logistics companies is that they can integrate warehouse management software with drones.
Software developers have created feature-rich solutions to achieve critical business performance. They can be used to make your warehouse stay efficient and effective in the long run. The real-time communication feature can also benefit drone technology. Whether you are operating overseas or are serving customers, drone technology can support your business needs.
It is high time to redefine and optimize your logistics delivery and shipment routes. Drone technology can help you find new growth perspectives. You can find endless opportunities to boost the strength and credibility of your business. Drone technology can help you build connections even in the hard to reach places. And the advanced logistics management software can further ensure easy management of inventory and shipping. These advanced logistics technologies can help you maintain the perfect track of all the products in the warehouses and trucks alike.