Unfortunately, many people know or heard of someone who is facing struggles with drug addiction, which is a long-lasting problem in our community. Although there are noticeably fewer cases of addiction today, drugs remain a major problem for our society, especially teens.
However, if you find out that some person that is close to you has a problem with drug addiction, it is very important to try to help her, rather than abandoning that person, which is a frequent case. No matter how hard the situation that person is, you should try to give him some advice, and recommend him to visit some center for rehabilitation.
There are many rehab centers, and you should visit here, to see who they can expect from the professional doctors and psychologists there. What is crucial for explaining the importance of going to a rehab center is that it could turn the life of a drug addict back on the right path. In this article, we are going to explain what a drug addict should expect from going to some rehab center, and why is it necessary to react on time, and prevent a person from ruining its life completely.
What Happens in the Rehab Institution Before the Start of Treatment?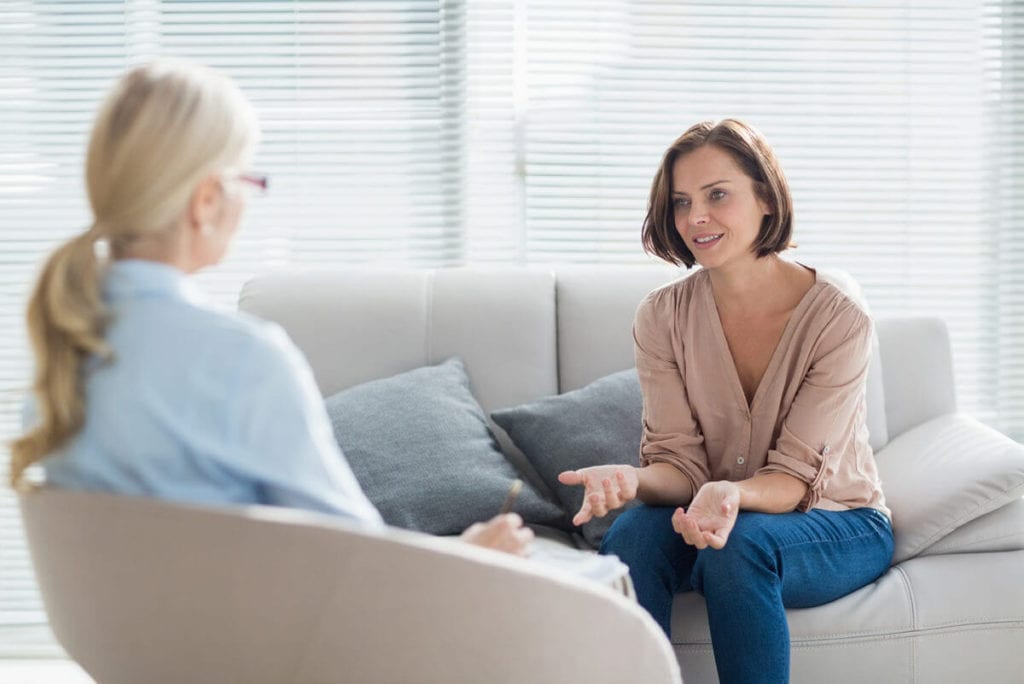 Before the start of the treatment, there will be a formal procedure for a patient, where the psychologists and doctors will estimate how serious is the condition of a patient, and concerning that, determine proper treatment during rehabilitation.
The first part of this process is a consultation with a therapist, who will evaluate the patient, which will carry over to a psychologist, who will continue in later evaluation processes. Also, the psychiatrist is a person who can conclude the mental state of the patient, which is essential for the right treatment.
Many mental states could contribute to drug addiction, such as depression, bipolar disorder, anxiety, and many other mental diseases. That means that the main problem of his addiction is laying in his mental state. His mental illness should be treated before drug addiction.
When doctors finally observe the patient completely and come up with their final conclusion, the next step is a physician observation, who can determine how high is the level of addiction. After all these processes, doctors will come up with a complete plan of rehabilitation for a patient.
What Should Patients Expect from a Treatment?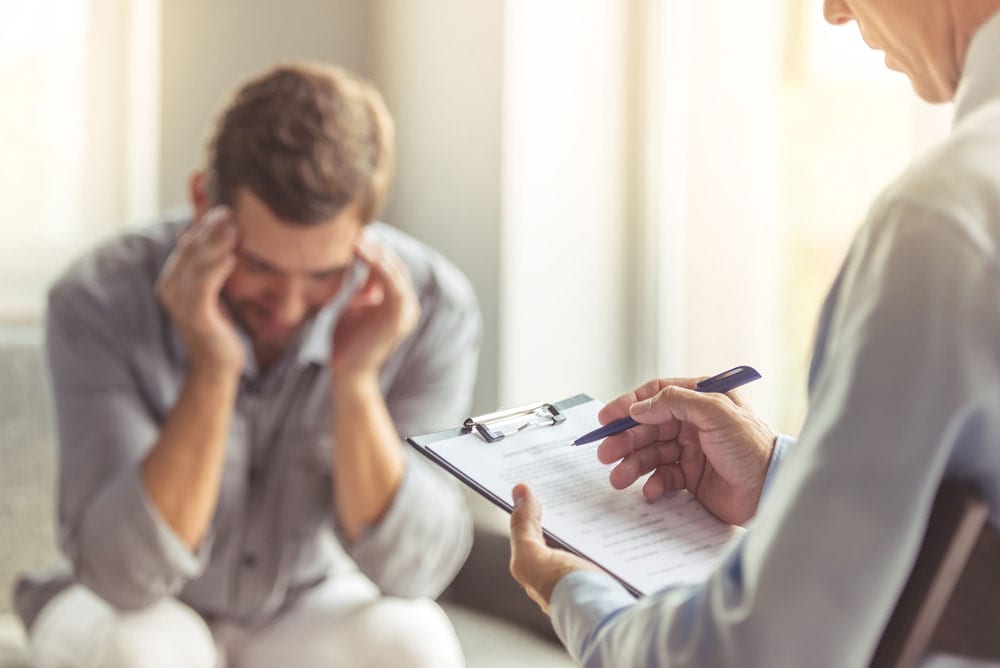 Every type of addiction recovery is individual, and it depends on the state of the patient, and the level of his addiction. The rehabilitation process consists of several parts, where doctors are trying to motivate a person to make his own decision to quit drugs, rather than forcing him to do so because that won`t make such a process.
If there are some more difficult cases, one of the options for a patient is to get medical treatment, because he will also suffer from a physical addiction to drugs, and additional medical care is necessary. Some of the medicals that are in use are these facilities are Naltrexone, anticonvulsants, diazepam, Subutex, antidepressants, medicals for detox, and many other substances.
In some extreme cases of addiction, the patient will require full monitoring all day and night. Also, he will require non-stop medical attention and observation from the whole team of doctors in the rehabilitation center. The first two weeks of treatment are the hardest ones, so during this time, the medical team will need to take special care of the patient.
There is also a process for outpatients, the Intensive outpatient program, which can help patients with average and less extreme symptoms. In this situation, the patient will visit his therapist only for about 20 minutes every day. The inpatients have the best chance to completely recover from their drug addiction.
How to Live After Treatment?
There are several crucial things that every person who was at the rehab program must hold on. Sober living is the first one. That means that you should avoid anything that can cause addiction, mainly alcohol, because there are many cases where ex-drug addicts started to have a problem with alcohol addiction after their rehab programs.
The alumni program is also very important because, on meetings like that, all of the cured patients can share their experiences and motivate each other from continuing on any type of bad habit. This program is also very effective among ex-addicts.
The ongoing recovery is another important way of treating ex-patients after they successfully won over their addiction problem. In this process, the doctors from the rehab center are keeping contact with that person and offers him any type of help that he needs. The duration of this program could last for more than a year if that is needed.
Group therapies are another great solution for the aftercare of ex-drug addicts. It is similar to the alumni program, but it is more often. For example, people who are addicts are going to meetings once a week and share their experiences, struggles, and challenges in their new, sober lives.
The Main Structure of Rehab Process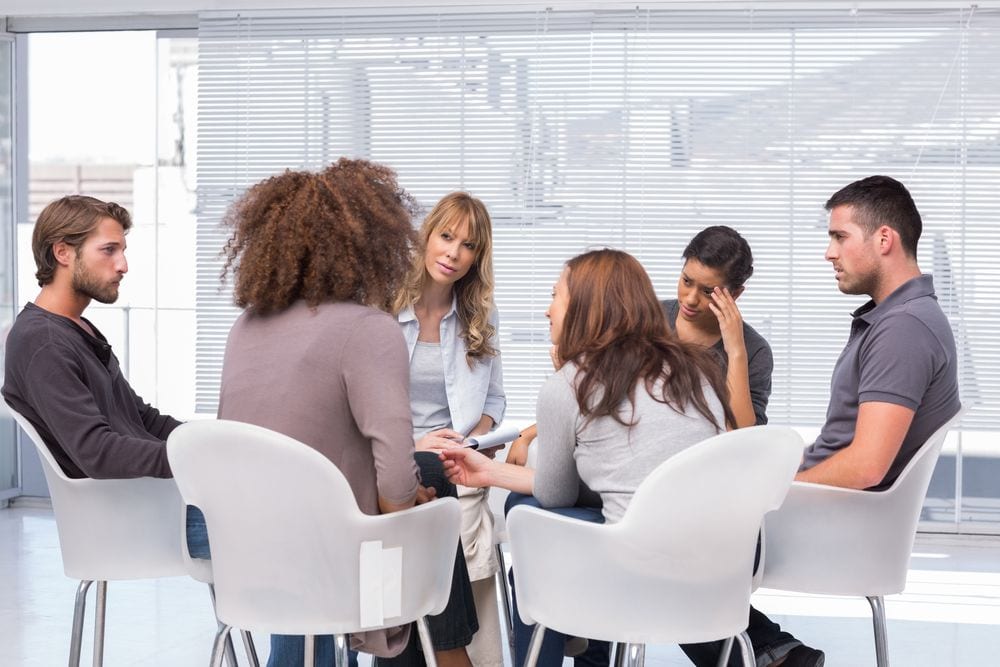 There are three main types of therapy for drug addicts, Cognitive Behavioral Therapy, Dialectical Behavior Therapy, and the combination of cognitive therapy with rapid eye movement, which is the most questionable one. However, the last one from these three also shows many positive results.
Also, there is a twelve-step model, which is one of the most popular, since it has above 70 percent of treated patients. There is also a skill development program that includes anger management, life skills, personal development, stress control, and improved nutrition programs.
For many people, group therapies are proven to be most successful, since there are different people with the same problem, who are together motivating each other to win over their addiction, and create a new and healthier way of life for all of them. Furthermore, there are some alternative methods like mindfulness, equine, acupuncture, music therapy, and art therapy. These alternatives also shows some success, but going to a rehab center is a proven method.