If the trip takes you to Madrid or any European city, be sure to visit the nearest park, where you will find peace and refreshment.
The History Of Gardens
Man has always loved to enjoy artistically designed natural spaces – gardens full of plants of various colours, shapes and divine scents. All ancient peoples built gardens modelled on their vision of prosperity in paradise and almost all ancient civilizations had their mythical garden – the Eden of Israel, the Assyrian Eridu or the Holy Forest of the Etruscans.
That is why the gardens they built were primarily religious, magical and mystical. The gardens were hidden behind the high walls of imperial palaces, temples, or monasteries, away from the view of the ordinary, ignorant world. The winding paths bounded by flowers only selected people could walk and rest.
Here, surrounded by the beauty of nature that has been tamed, nurtured and shaped by man, they question the power of their faith. Over time, gardens like these have become places to enjoy and rest. These are the places whose beauty fosters intellectual and artistic creativity.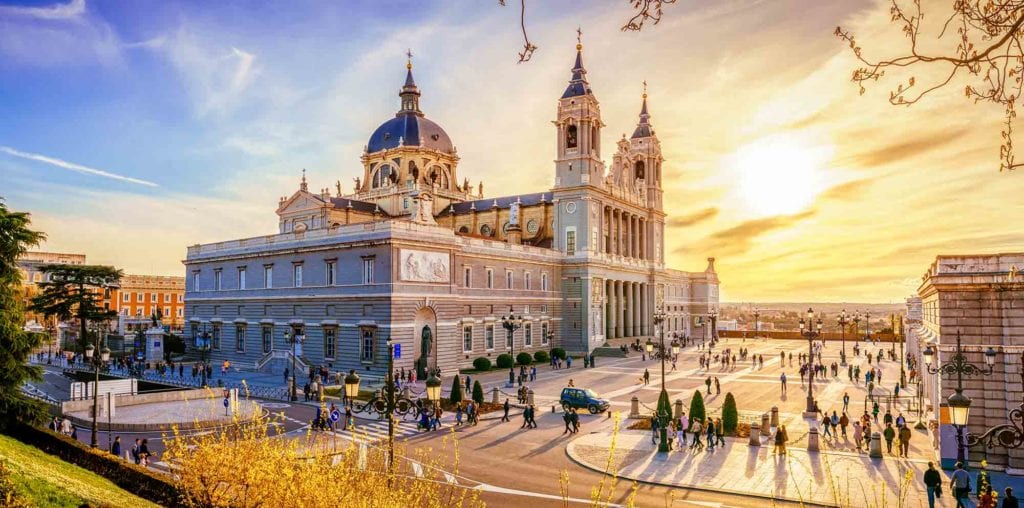 Modern Gardens
The beauty of these parks, designed and nurtured by extremely talented nature lovers, still captures the sighs of admiration for countless visitors and is an inexhaustible source of diverse inspiration for many artists. Whether decorated in French, English, Italian or Oriental style, public parks and gardens are the perfect blends of the culture of one people and the nature that surrounds it.
That is why every even a short walk in the heart of a noisy modern city strengthens the body and soul. Even if you are on a short trip – do not miss visiting the parks and flower oases. Therefore, if your trip gets you to Madrid soon – be sure to visit the nearest park, where, tired and exhausted from business meetings or sightseeing and shopping, you will find the perfect peace and refreshment. Many of the parks in Madrid are also among the most beautiful parks in Europe.
Gardens And Parks Of Madrid
Like any major city, Madrid has its advantages and disadvantages. To rest your body and mind from everyday stressful life – you need to look for some of the green oases in this city. Fortunately, there are plenty of them, so you can choose the right place to enjoy and relax.
El Retiro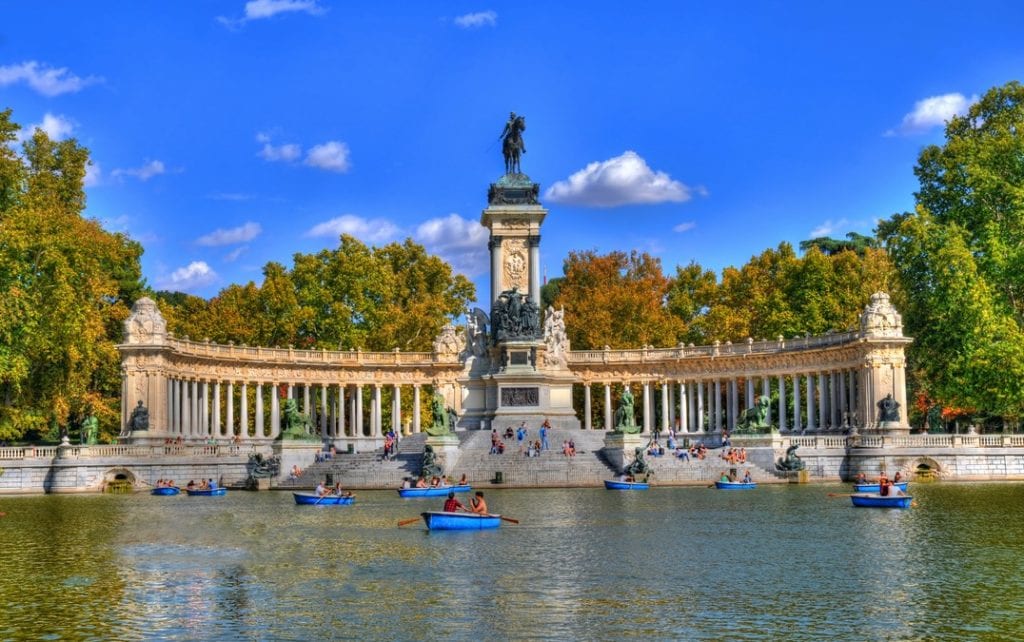 At the site of today's Retiro Park, there used to be a dense forest where kings hunted. As a park, it has existed since 1630, and since 1868 it has been opened to the public. The famous and widely known El Buen Retiro Park or shorten El Retiro is the central park in the capital of Spain. This magnificent park spans as much as 125 hectares. In addition to more than 15,000 trees, this park is also home to a large number of fountains and the Crystal Hall (El Palacio de Cristal). There is also the famous monument to Alfonso XII in front of which is a magical lake that you can enjoy in small boats. El Retiro boasts a magnificent rose garden where there are seedlings of these flowers from all over the world. Thanks to the Mediterranean climate, roses in Madrid bloom almost throughout the whole year. The men in Madrid are great gentlemen, so you will often see men carrying bouquets of roses to their ladies. And if you want to send flowers to Spain and its capital, check out FloraQueen.
Madrid Rio Park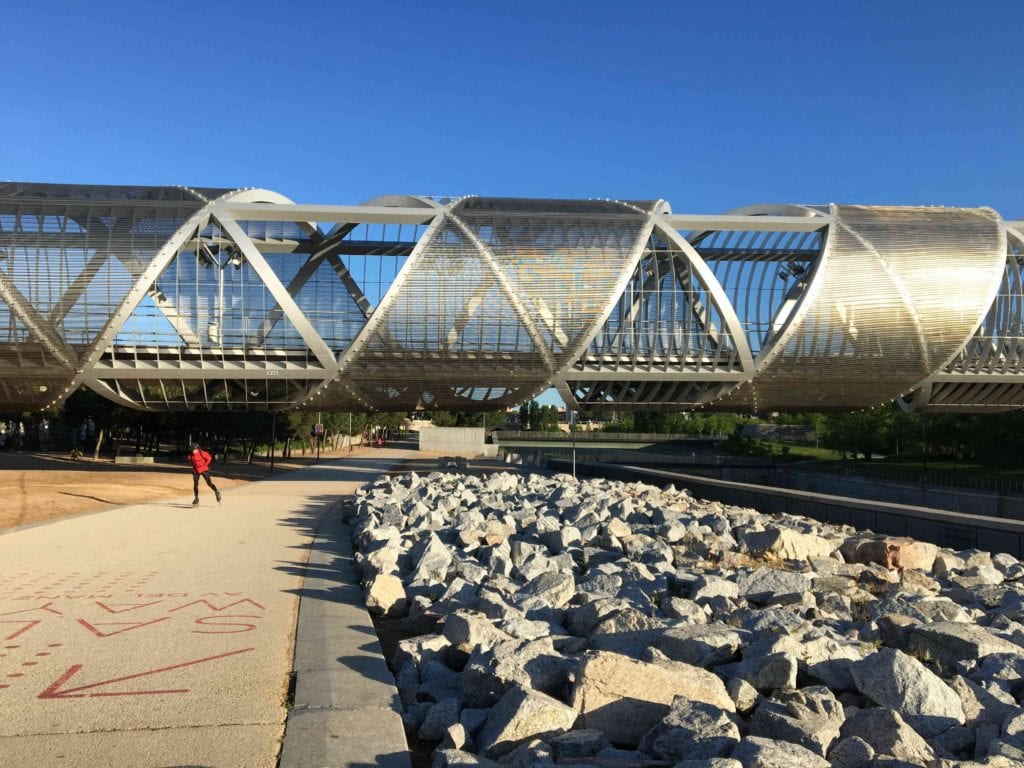 If you prefer a more urban environment, then this is the right place for you. We can't exactly call it a park, but it is certainly a place worth mentioning. As the name implies, in Madrid Rio Park you will find the river. The river itself may be a bit disappointing to you. Still,  many other features will certainly make up for this imperfection.
This place was renovated in 2005, and today you can find many, especially sports and recreational facilities. Skate parks, football fields, and outdoor bars are just some of the content that Madrid Rio Park can offer. What makes this place even more famous are the bike trails. Especially since part of the Madrid cycle path stretches mostly through this park. If you want to take a short break but still feel the spirit of an urban city – then this place will appeal to you.
Parque de Oeste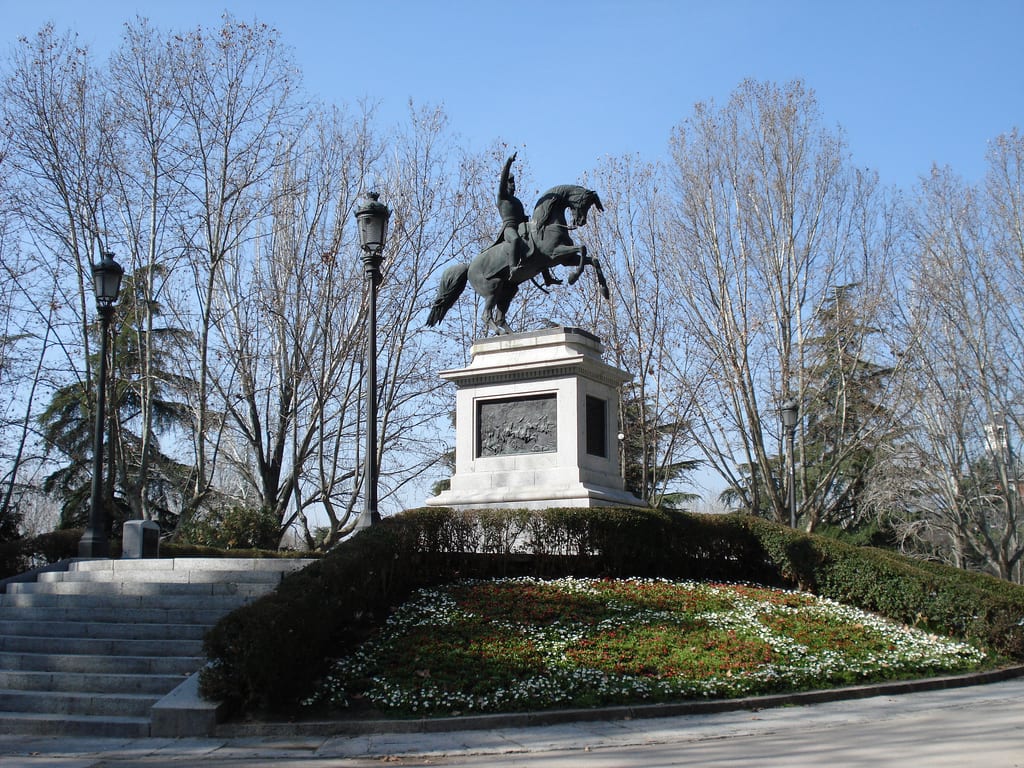 Above the Spanish Square, there is West Park or Parque del Oeste, which is a place with a beautiful view and a place where you can have some peace. The park is known for the 4th century BC Debod Temple, which was donated by Egypt to Madrid in 1970 in gratitude to Spanish archaeologists and engineers who saved many archaeological treasures.
Near the park is a museum with Goya's frescoes, and from there you can take the cable car to West Park. The cable car ride takes about 11 minutes and the view is spectacular. This cable car connects the Parque de Oeste with the so-called "lungs of Madrid", the huge park Casa del Campo, which has many attractions such as an amusement park, zoo, etc.
Campo Del Moro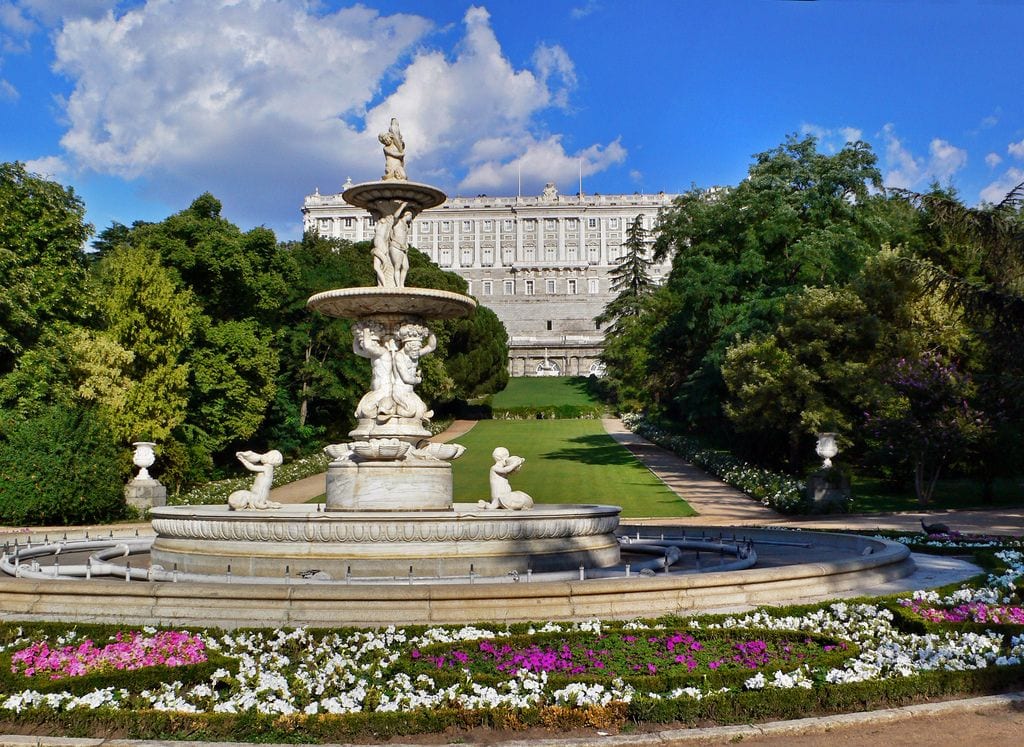 This hidden place is the one you will fall in love with. Definitely one of the top locations in Madrid. This is the park located behind the royal palace. It is one of Madrid's best-kept secrets. You won't find many tourists here. This beautiful and elegant place will leave you breathless. It is the perfect place for relaxation in beautiful greenery.
Large gardens and perfectly manicured lawns evoke the spirit of past times. This park was originally designed after the Versailles. It is so huge, that we recommend you to take at least 2 hours to see it.
Wherever you go,  give yourself a little break. Take a deep breath. Take a break and relax from everything. Find your floral and green oasis where your thoughts can wander freely. After that, you will feel much better.