Just like people need shopping carts when they go to the supermarket to buy items, warehouses and factory workers use stock-picking ladders to move their goods and products from one point to another within the building. It is also used when taking note of or counting the goods available in the building. There are several types of carts used for different purposes.
Stock picking ladder carts are called different names in different regions, and they come in various shapes, sizes and designs. While some are operated manually, others have little technological advancement. Buying a good cart makes working easier for those who use them. This article reveals some tips that may be helpful for your next ladder cart shopping.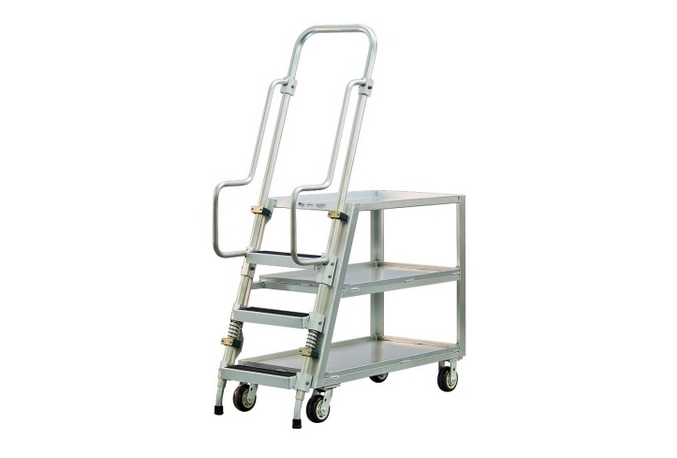 Qualities of a Good Stock Picking Ladder Carts
Irrespective of the type or size of stock picking ladder cart you want, there are basic features that a ladder cart should have, and if it doesn't have them, using it may not be easy. Some of these qualities are listed below.
It should have the essential parts
No matter the style or design a ladder carriage comes in, some parts should not be missing. These parts are what make it valuable and easy to use. The handle, steps, flat board, and wheels are all its essential part. Missing out on any of these will make using the equipment difficult.
It Should be Lightweight
It is vital for this equipment not to be too heavy because it may require that only one staff pushes it around. For team members who do not have much strength, this won't be easy. Also, a heavy ladder cart will be an added weight to the goods that will be kept on it. This makes working difficult.
It Should Be Long-lasting
Although the way the equipment is handled and other factors can affect how long it lasts, the material used in making it is a significant contributor to its durability. The body should be rust-resistant, and the moveable parts such as the wheels should be of good quality. Carriages made with aluminum tend to last long. You can find more here on maintaining your warehouse equipment.
It Should Be Firm
As much as the equipment needs to be light, it is also crucial for it to be firm enough to shoulder the weight of goods.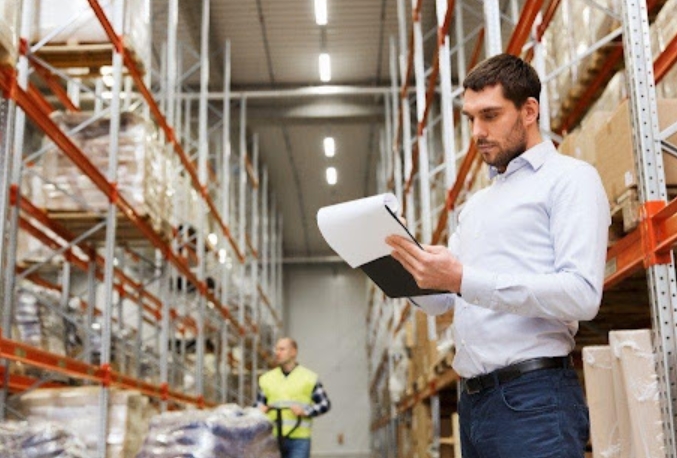 What You Should Consider Before Buying a Stock Picking Ladder Cart
Aside from the essential features that a good stock picking ladder cart should have, there are other noteworthy things one should consider before making a final decision on the cart to buy. Below are essential things to check before purchasing a ladder cart.
Importance of stock picking ladder cart
Stock picking ladder carts are a necessary equipment for warehouses and factories. Although the manufacturing plants produce good and products but they also need to transfer the final products in the storage facility. This storage room is either inside the factory or the company has its warehouse for this purpose. Whatsoever it is, the final products will be carried from one place to another and is done by ladder carts.
Their main purpose is the improvement in the work settings, as they increase efficiency and accuracy of operations in inventories. Furthermore, they help the inventories to run smoothly.
In addition to this, these carts also reduce the risk of damage and accident significantly. It is better to use equipment to do the job effortlessly instead of making workers carry packages. Human involvement increases the risk of accidents and mishaps.
Therefore, ladder carts are simply perfect for picking up the final products and their stocking and restocking.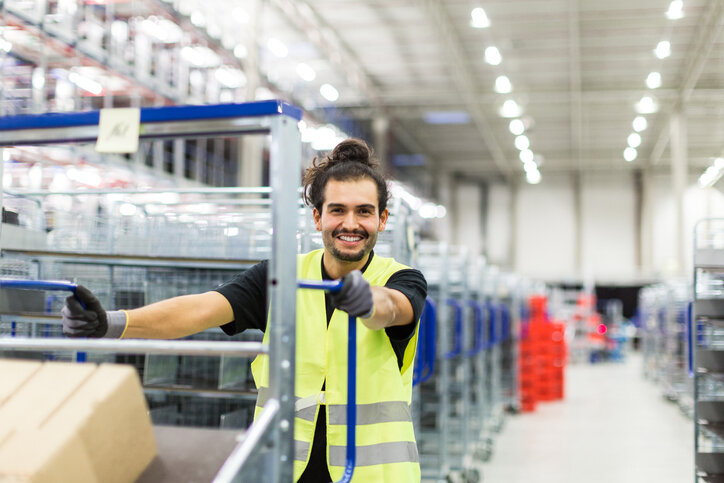 Choosing the right equipment
Your selection of equipment is quite important. For example, you are looking for a car, what will you do? You cannot just go to the market and buy any car from the outlet. Before your purchase, you will do at least a little bit of market research. This include, comparing different brands and looking for the services each one has to offer in a similar price range.
Thus, first of all, you will set your budget that this is the amount that you will use to buy it. Secondly, you will see the material and durability that each brand is offering in a set budget. Afterward, you will look for the designs and safety features.
Purchasing a ladder cart is quite similar too. You cannot just randomly buy any ladder cart. It is an important tool in your work setting. Therefore, you should pay attention to all the important features that include the size that you want, weight, material, design and the safety that it can offer.
So how will you determine which one is best for you? Go through these features and get to know the ladders a bit more.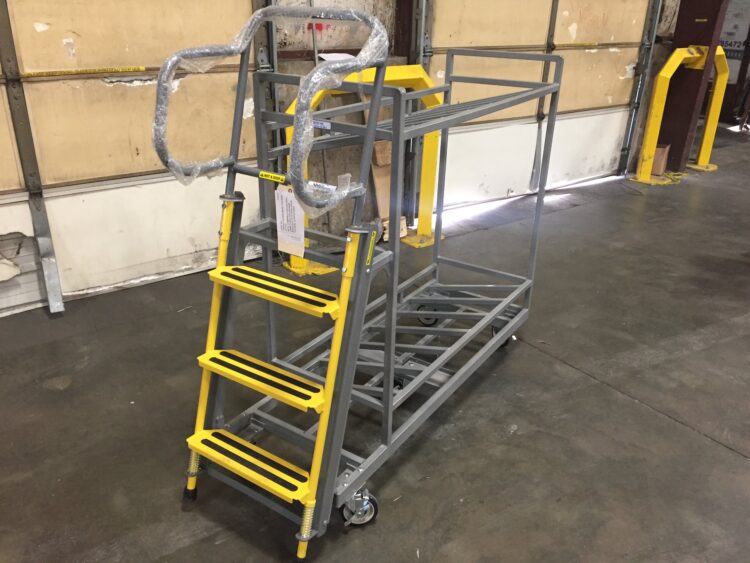 The Type of Items it will Carry
The weight and size of the items that will be carried in the cart are part of significant factors to consider. Heavy and bulky goods may not be suitable for some cart types and may cause them to soil fast.
For example, the carriage used in factories and warehouses that keep building materials should be different from that used where stationaries are kept. The type used for building materials should be designed to carry more weight than that used for stationaries.
The Technological Advancement
When technology has made many things more accessible, it only makes sense that you key into this trend and make your work easier. This equipment comes in two models, the manual and the automated. The latter is a better choice, especially if you are open to technology.
The Size and Space in the Building
This is another essential aspect to look out for because the aisles in some buildings are wide while some are narrow. Measuring the width of the space will help you know what size of cart to buy. It will make no practical sense to buy a wide carriage for a building with a narrow aisle. Similarly, purchasing a little cart for a building with vast space is a disservice to you.
Your Budget
It may appear like an obvious point, but not too many people do proper planning before shopping for items. Knowing how much you have and how much you can invest in your cart will also help guide your decision. After deciding on what your pocket can afford, try to get the best item within your budget.
You must go for the best of things within your financial capacity. This link https://nationalcart.com/products/ladder-carts/ has more on the best options you can get on a budget.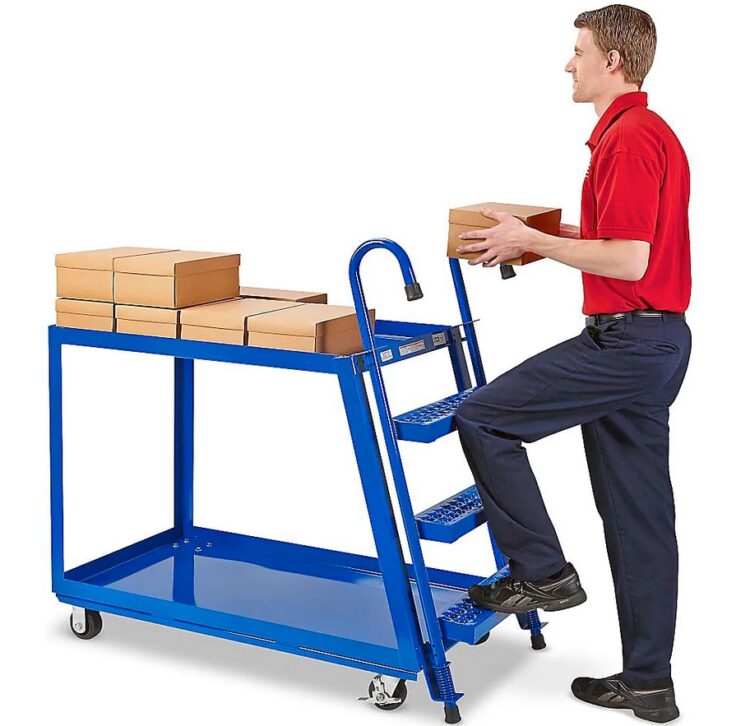 Our suggestions
Go for a lightweight model
A stock picking ladder should not be too heavy otherwise, workers won't be able to use it efficiently. The more lightweight it is, the higher efficiency it will offer. All the workers will be able to use it and manage it. They also need to manage the weight of the goods. So the ladder is not the only weighable object.
Choose the best safety features
Afterward, you need to pay attention to the safety features. If a worker is managing a handy ladder, the risk of trip and fall will be high. Therefore, you should pay attention to the type of wheels, the material of the ladder and the handles. Furthermore, you should also choose the best floorboards and steps. Pay attention to these features will help you out in getting safer equipment.
Final Words
Shopping for a ladder cart is as much of a challenge as shopping for any other item. Sometimes it is hard to tell which is the best or what to look out for when buying these things, especially with the wide range of varieties available in shops these days. For this reason, we have taken time out to give you a few tips that you will find helpful if you want to go shopping for stock-picking ladder carts.