London is the capital of England, but it is also a city where you can find endless opportunities to party hard and get yourself entertained any way you like. Tourists are usually very surprised to see just how vivid the nightlife can be when compared to the way that the city looks like during the days. Depending on your preferences, you will find the best clubs with the music of your choice and drag queens, the strong LGBT community, theaters, disco nights and everything else that you can imagine. Before you go to London, dive into our guide to find out which spots are known for the best entertainment you can find!
Where are the parties?
The nightlife scene in London is pretty diverse and rich, so you can be sure that you can find whatever you are looking for. Every part of the town has something different to give and you can be sure that you will find it any time you want. Even though some bars open at 4 pm, the real party starts pretty late in the evening. If you already know which bar would you like to go to, then checking the opening and closing hours would be the wisest thing to do. Here are some of the most popular clubs: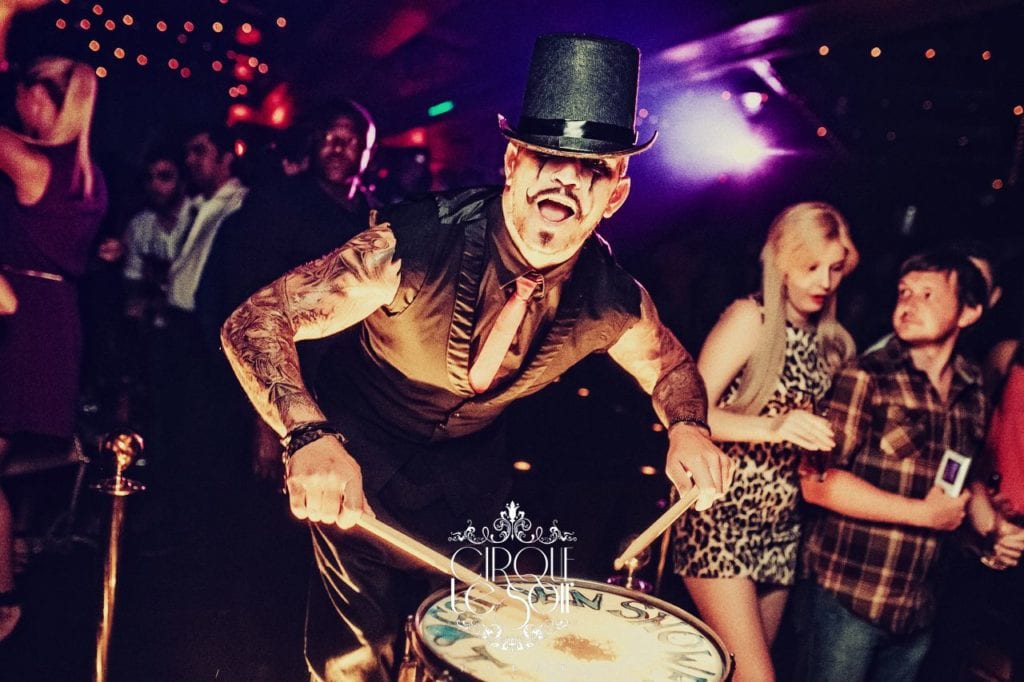 Cirque Le Soir – This is the place to go if you are searching for an exclusive party. This club is a perfect mixture of an extraordinary atmosphere, clowns, acrobats, and magic tricks. With a different show every night, you can be sure that you will be a witness to a magnificent show. The dress code requires all the guests to be dressed as sexy and sleek as possible and the staff doesn't let just anyone in. Be ready to dress to impress everyone at the club and get the chance to enjoy one of the craziest nights you will have in your life.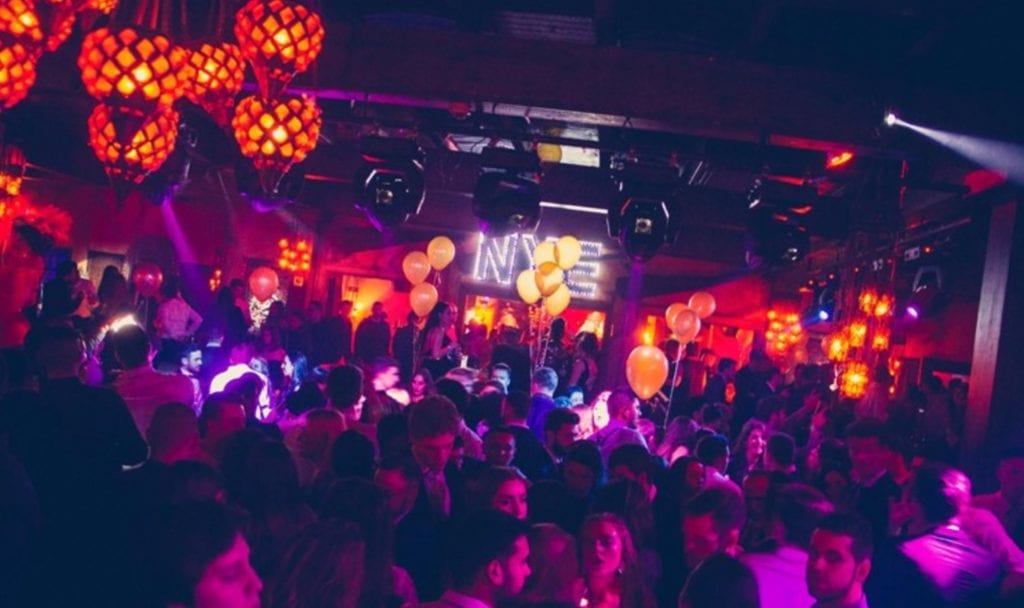 Funky Buddha – this is one of the best clubs in London and it is for the most exclusive audience. If you want to go and meet lots of celebrities, you will certainly find them here. Make sure you are on the guest list to be able to go in because the club only allows people of certain profiles to go in. If you are lucky enough to be famous or have a famous friend, you won't have to worry. With VIP treatment, great music and superior service, a good time is guaranteed.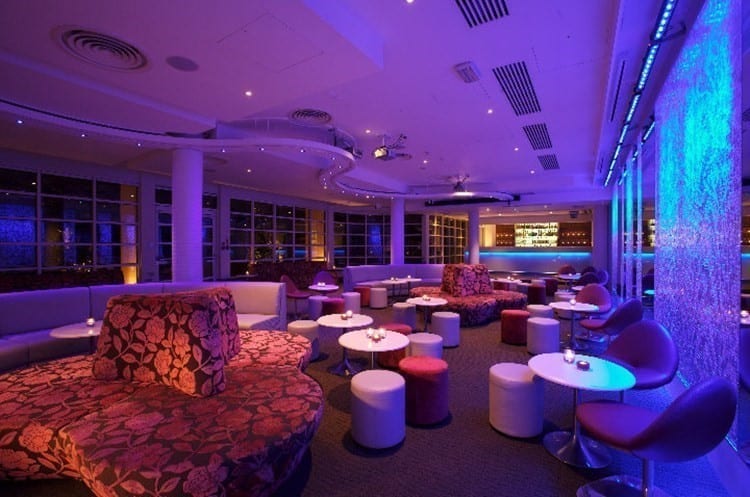 The Roof Gardens – This club is one of the most popular clubs in London and it covers 1.5 acres. It can be visited on Fridays and Saturdays. The clothes you will see on other party goers will be the last word of fashion shows around the world. The most exclusive guests and the best music make one perfect mixture for a party that never stops. It is certainly something you shouldn't miss.
If you are looking for a private party, you can easily find it. Sites like uescort.com offer companionship and sex work can be easily found because adultwork is one of the most important aspects of tourism in London. When you are not in the mood for dancing and looking for the parties around town, this is one of the best ways to get the entertainment you like and get it pretty fast and easy.
What can you expect in London?
With so many places to visit, one thing is certain – you won't get bored! You can party to the last dime in your pocket and go back home with lots of memories to share. As you can see, you can expect the unexpected and the only advice we could give is – open yourself up to everything that London has to offer! You won't regret it, that's for sure. Visit various bars, listen to the music you like, have a cocktail, meet new people and forget about sleeping. Take every chance you get to dance and move until you can barely move. London will not disappoint you in any way.
This is probably the only city in the world where you will see Neon Naked life drawing happening every week in London. It is the opportunity to enjoy a wonderful opportunity to test your drawing skills and enjoy the celebration of the human body in a completely new way. Also, there is a storytime for adults, where tourists can join Vanessa, a professional storyteller. Jazz Verse Jukebox is the place where you can test your vocal potential.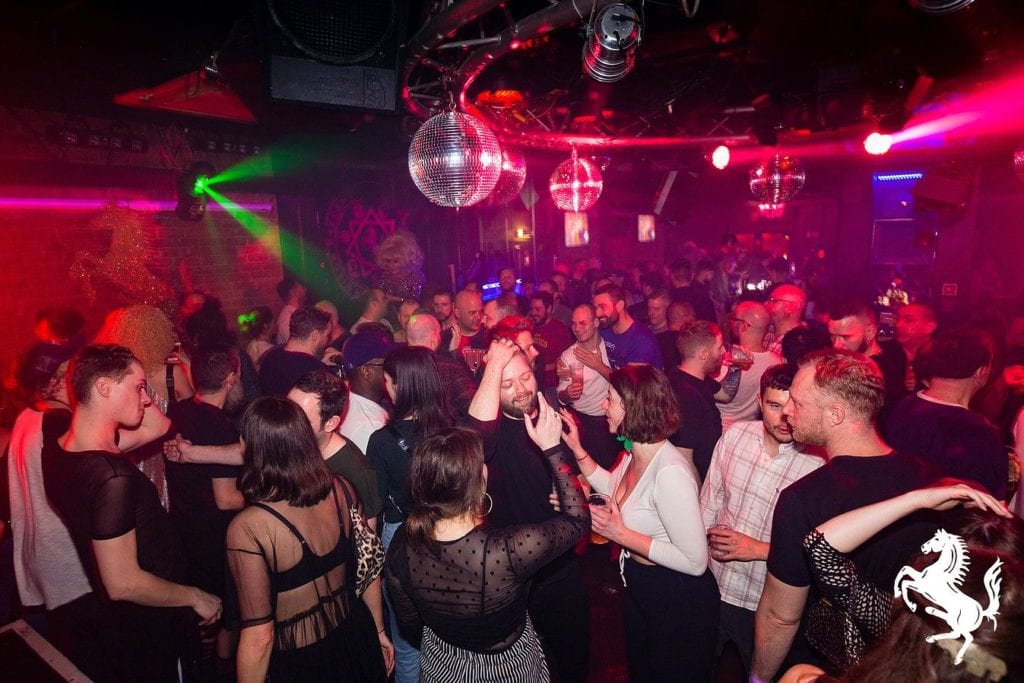 Horse Meat Disco is a place to go if you want to have a great time and don't go bankrupt. Karaoke Hole is an interesting place where you will see drag queens singing at a very affordable price. Tate Modern Lates usually attracts the younger audience with various music, DJs, movies, and talks, so there is something for everyone. Printworks should be your target club if you want to listen to the best DJs and meet many new people. Soho should be on your list since there are many great restaurants, clubs, and bars.
Before you go, make a plan of the places you would like to visit and make sure you plan your budget, because you will quickly realize that all the exclusive places in London are very costly. Perhaps the best advice would be to combine going on free events and going to exclusive places, choosing to go party on some other night, rather than just hitting the clubs on Fridays and Saturdays. Also, don't forget to bring your best clothes to impress everyone. In the end, the most important thing is to get some rest before you go, because you won't have time for sleeping once you get to London. With so many things to see and do, it is really a pity to waste it because of sleeping.
Right from music to dance to theatres to unlimited entertainment, the clubs in London will take care of your rejuvenation. You can either reserve your night amidst the extraordinary atmosphere at Cirque Le Soir or exchange good words with the celebs at Funky Buddha – the choice is yours! If you have some crazy fashion on your mind, nothing would sound better than The Roof Gardens. So, do not delay this opportunity too long; grab on your desktops, browse for
Thrillophilia
's London nightlife adventure and reserve your dates as soon as possible!