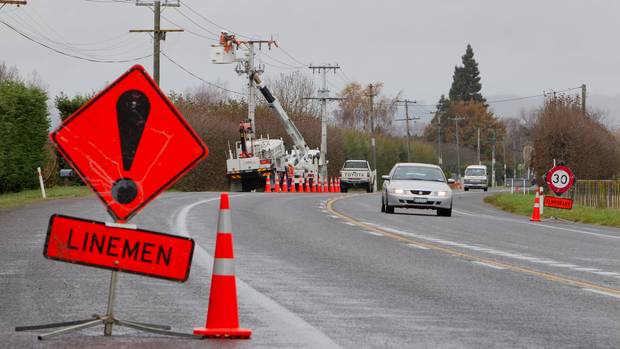 A seven year-old girl has convinced New Zealand's transport agency to replace its "unfair" road signs to include women. "High 5s all round!"
As reported by The Guardian, Zoe had also mentioned in her letter that she didn't particularly want to be a line-worker when she grows up because there are so many exciting things to choose from to do for a living, but she added that some girls might enjoy working on the power lines.
He said the change would be included in the agency's specification approvals soon.
He said: "I commend you for your suggestion and for taking action where you think something unfair should be fixed". Carew wrote. "I think that this sign is wrong and unfair".
As reported by the BBC, Zoe noticed some of the signs as her family was driving along to visit her grandparents in Eastbourne.
The head of the transport agency, Fergus Gammie, agreed to have the signs changed, and wrote back to the young activist, to tell her he would have them replaced with "line crew", when they were due to change with wear and tear.
"So proud of my 7yo".
Facebook finds 'sophisticated' efforts to disrupt USA politics, removes 32 accounts
During the midterms all 435 seats in the US House of Representatives and 35 of the 100 seats in the Senate will be contested. We face determined, well-funded adversaries who will never give up and are constantly changing tactics .
Exotic Cars Which Included Lamborghinis, and Porsche Crushed Under Bulldozer
Philippines President Rodrigo Duterte recently ordered that $5.89 million worth of cars be destroyed by bulldozers. It was Duterte's second visit to Cagayan to witness the destruction of smuggled luxury cars.
Kim Kardashian Criticized For Homophobic Insult On Social Media
Kourtney - the eldest of the clan - stormed off, but that didn't stop Kim for continuing to throw shade her way. I don't care for it personally", adding "She's not real, doctor f**ked up on her right hip".
Her mother, Caitlin Carew, posted her letter on Twitter where it was quickly shared by other users. "Do you agree?" Suggesting an alternative herself, she wrote, "Can you please change the sign to say "line-workers" instead, or something else correct and fair like that".
In the letter, Zoe asked the agency why the sign read "Linemen" when it could be males or females working on the line.
He said the NZTA agreed with Zoe but informed her that her suggestion of "line-workers" would require the size of the signs to be increased.
He warned her it may take some time, but thanked her for speaking up.
The NZTA then announced their decision on social media, stating "great ideas can come from anyone, including seven-year-olds!"
Gammie also wrote that he would like to get a photo of Zoe with one of the new signs.