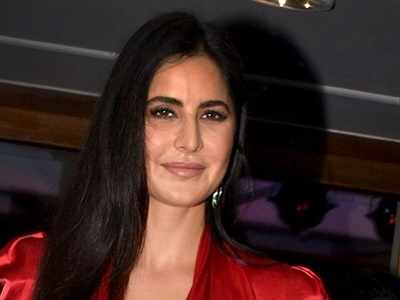 Mumbai:Katrina Kaif says she has always selected films on the "basis of scripts" and this is why she chose to come on board as the leading lady of Bharat after Priyanka Chopra's departure from the project. Apparently, the role was that of a full-on rapid-talking North Indian firebrand or as a source describes it, "Sholay's Basanti on Speed". But we all know Katrina can't play an indigenous Bharatiya nari with that much conviction.
Director Ali Abbas Zafar recently announced that Priyanka had pulled out of the project and had hinted a "very special reason" for the same. He contacted me and said 'Goldfish, I'm gonna send you a script.
Virat Kohli battles to terrific ton on fascinating second day
Continuing his mayhem, Ashwin kept the pressure on with Ishant and they dismissed Stuart Broad (1) and Adil Rashid (13) cheaply. Lokesh Rahul dispatched his first ball to the boundary but dragged his second from Curran on to his stumps.
Willian absent from Chelsea training amid Real Madrid rumours
Roberto Firmino and Alisson have both returned to Liverpool training on Tuesday after also featuring for Brazil at the World Cup. Willian's return to pre-season training with Chelsea has been delayed due to issues relating to the renewal of his passport.
Nicaragua's president Ortega quizzed on country's deadly crisis
The Nicaraguan protesters are demanding democratic reforms after years of fraudulent elections and repression of opposition parties and independent media, the White House said.
"The role was a ideal fit for Priyanka Chopra, and that's why she was signed in the first place". Otherwise, Katrina was the first choice. "But she has stepped in without a moment's hesitation", a source says. That's why she was signed in the first place.
When asked about whether she was apprehensive that she was coming onboard on the back of someone else's exit, she answered "Always, the way that I've chosen my films has always been purely based on the script and the characters". Perhaps some serious Hindi lessons from Priyanka Chopra herself are in order.