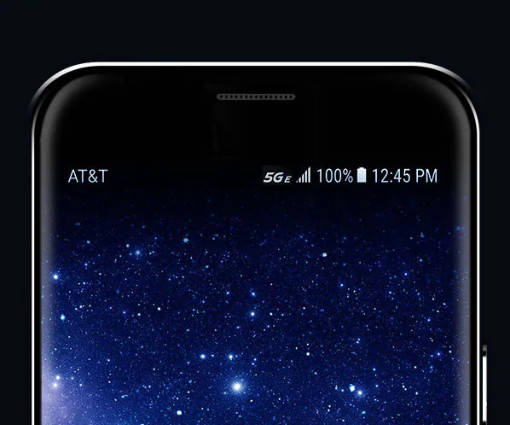 AT&T's plan to "update" its network for 5G service by changing the logo it displays on your phone, as opposed to changing anything about its underlying network performance, reliability, capability, or features, hasn't won the company much support from its customers. Now that 5G E icon has begun rolling out, and T-Mobile chose to poke fun at it. In other words, the presence of that 5G E logo on existing phones that lack the necessary 5G hardware is a little ridiculous. Verizon chief technology officer Kyle Malady penned a letter that calls on the larger wireless industry to resist the temptation to "over-hype and under-deliver on the 5G promise".
The internet, of course, has been having a field day with AT&T's attempt to claim more 5G glory than it deserves, and today, both Verizon and T-Mobile made a decision to get in on that as well.
De Blasio says every resident in NYC will be guaranteed health care
The program marks the Democratic mayor's effort to address the progressive priority of providing universal health-care coverage. It will be fully available across all five boroughs in 2021 at an estimated cost of $100 million a year.
Anushka, Virat celebrate Team India's historic win
In the picture, Virat and Anushka are seen engrossed in the cozy celebration and their happiness is visible through the picture. Not Alia-Ranbir or Malaika-Arjun but Anushka Sharma-Virat Kohli Continued to RULE Hearts in 2018 - See Poll Results .
Woman dies after she was found trapped in donation box in Toronto
A recent death in West Vancouver reportedly prompted charities to pull their donation bins from streets across the city. Police say the woman appears to have died after a medical episode, so the exact cause of death is not yet known.
T-Mobile CEO John Legere addressed the situation in his recent 2019 predictions blog post, saying that AT&T would "basically be lying to their customers" with this 5G E icon and promising that he and the rest of T-Mo "will continue to call them on it".
Meanwhile, Verizon posted a more subtle rebuke in the form of a press release that didn't mention AT&T directly. "Didn't realize it was this easy, brb updating", it wrote under a video showing someone simply taping a "9G" sticker onto an iPhone. Nothing fantastic, actually. According to The Verge, AT&T says 5G Evolution connections will reach "average real-world speeds of around 40Mbps", - which isn't as fast as the 53.3Mbps rates that Verizon's 4G LTE networks hit in our Fastest Wireless Network testing. We ultimately doubt it will, but we'll keep our fingers crossed anyway.