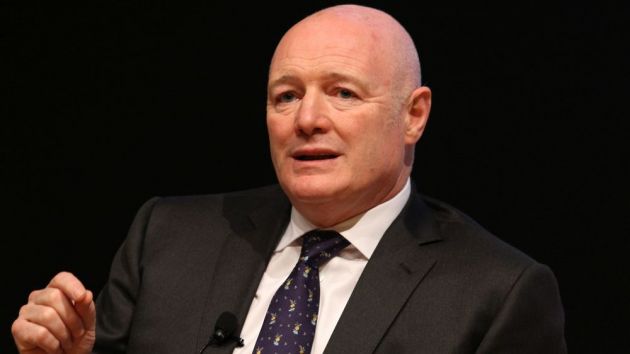 Stop us if you've heard that one before.
Ashley nearly sold the club last season to businesswoman Amanda Staveley but the deal fell through.
Of course, those hopes were shattered in January as talks between the two parties concluded without an agreement. Saturday Dec. 1, 2018.
But earlier today, American outlet AJC revealed the billionaire was NOT the man ready to end Ashley's 11-year reign as owner of Newcastle.
Ashley, who bought the club in 2007 and has been criticised for a lack of investment in the transfer market, said talks were "at a more advanced stage than they have ever been".
Could we finally see Newcastle given the owner they've deserved for a decade or so?
As yet, it remains unclear who the potential buyer, or buyers, are.
Cheetahs in tough pool at Cape Town Sevens
It doesn't matter who's wearing that black jersey, we've got each others' back and we really stepped it up. They missed 55 tackles in six matches in Dubai' which is way below their own high standards.
'Hundreds' of Aussie convictions in doubt after mob lawyer named as informant
They could then appeal against their convictions, meaning their sentences could be reduced or convictions quashed altogether. The revelations were uncovered followed the lifting of a series of court suppression orders.
United Nations chief Guterres calls for more action to tackle climate change
Secretary-General Antonio Guterres warned that we need to act now to combat rising temperatures. The UN climate summit comes at a crucial juncture in mankind's response to planetary warming.
In September, there were reports that former Manchester United and Chelsea chief executive Peter Kenyon was trying to form a consortium to take over at St James' Park.
That is more surprising given that Ashley was said to have been put off the Staveley deal by the way negotiations were played out in public.
"I am hopeful for the Newcastle fans, for the club, for everybody, that I will be able to step aside and we will be able to get an owner in that will please everybody", he told Sky News.
Mike Ashley has ensured Rafa Benitez will have his hands tied once again in the January transfer window after putting the club up for sale once again.
"[Is that] Realistic? It's possible".
The NUFC owner stating that talks with the potential buyer are way beyond any previous talks with anybody wanting to buy the club and that it is "possible" a deal could be done and dusted in December - but "realistic" for it to happen this month might be "too strong a word" to use.