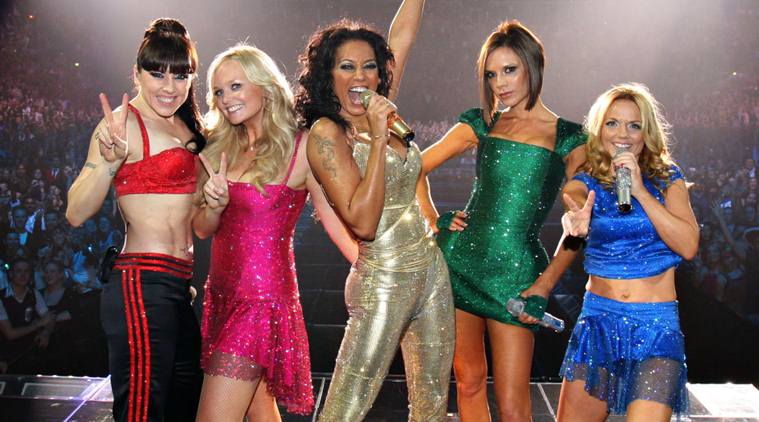 Her post didn't go unnoticed, as Geri Horner - aka Ginger Spice - reposted the shot while Emma Bunton - also known as Baby Spice - shared it with her fans and added a series of love heart emojis.
Brown said the quartet would begin recording a new album next week only for Chisholm to dismiss the idea and say her band mate was "fibbing". That's a big part of our ethos.
"We should though", chipped in a mischievous Mel B.
During their radio appearances on Wednesday, the girls confirmed that it had been Mel B who had been the driving force behind the reunion.
Evans also tried to catch out support act Jess Glynne when she phoned-in to the interview, though Glynne stayed on-message and said she has been booked for six dates.
Cheeky Mel B then interjected: 'But she is joining us at Wembley on June 14th, ' sparking laughter from the rest of the group'.
Red Sox haven't decided on White House visit, manager says
The manager got a hero's welcome, starting with a greeting by Puerto Rico Governor Ricardo Rosselló at the airport. During the postgame celebrations, Cora asked Red Sox management to take the championship trophy to his hometown.
Rihanna doesn't want Trump playing her songs at his rallies
But as Rihanna declared in a tweet , she or her representatives wouldn't ever attend those "tragic rallies". Such use is therefore improper", the letter continued ( Rihanna's real name is Robyn Rihanna Fenty).
Patients must "take greater responsibility for managing their own health"
Health Secretary Matt Hancock says that employers need to do more to "check in on" sick workers. At present, some £97 billion is spent on treating disease but only £8 billion on prevention.
Victoria Beckham has bolted out of the city following the news she won't be joining her former bandmates on the road.
Brown later told the DJ: "Can I just rectify something?"
And when Evans asked who would be "driving the bus", he said of his ex-girlfriend: "I know she's not a good driver, that was one of our issues. I'm quite rich. I'm just doing it because I love you girls".
After Mel B joked that Posh would join them at Wembley Stadium, Sporty added that it's "gonna be unusual, because none of us can watch the Spice Girls on stage, but she will be able to".
Since the smash hit was released in 1997, debate has raged for years over whether the pop group were singing "Hi C Ya" or "I See Ya".
They appeared on Heart's breakfast show, which Emma usually co-hosts with pal Jamie Theakston, and her fellow presenter had prepared a game to test how well the girls really know each other. "It would have really bothered me if I didn't say that".