The days of flipping through an Argos catalogue could well and truly be over.
Argos has become the first ever United Kingdom retailer to offer a shopping service using Google Home and Google Assistant, likely in response to increased competition from online commerce sites like Amazon.
Customers can also ask Google to search for products and check stock availability, as well as using the technology to locate a store by saying: "OK Google".
Voice-enabled technology is viewed by many in the retail industry as a more natural and efficient way of facilitating online search and answering customer queries, and the machine learning part of Google's technology is created to get more sophisticated the more it is used and the more data it processes.
Many retailers are now going out of their way to provide a good customer experience in an attempt to encourage brand loyalty, with some increasingly offering the opportunity to order products through voice-enabled mediums such as Siri or the Amazon Alexa.
If you spot something you like in the Argos catalog, you can now reserve it using the retailer's new voice shop service. For example: "OK Google, ask Argos to find me a new kettle".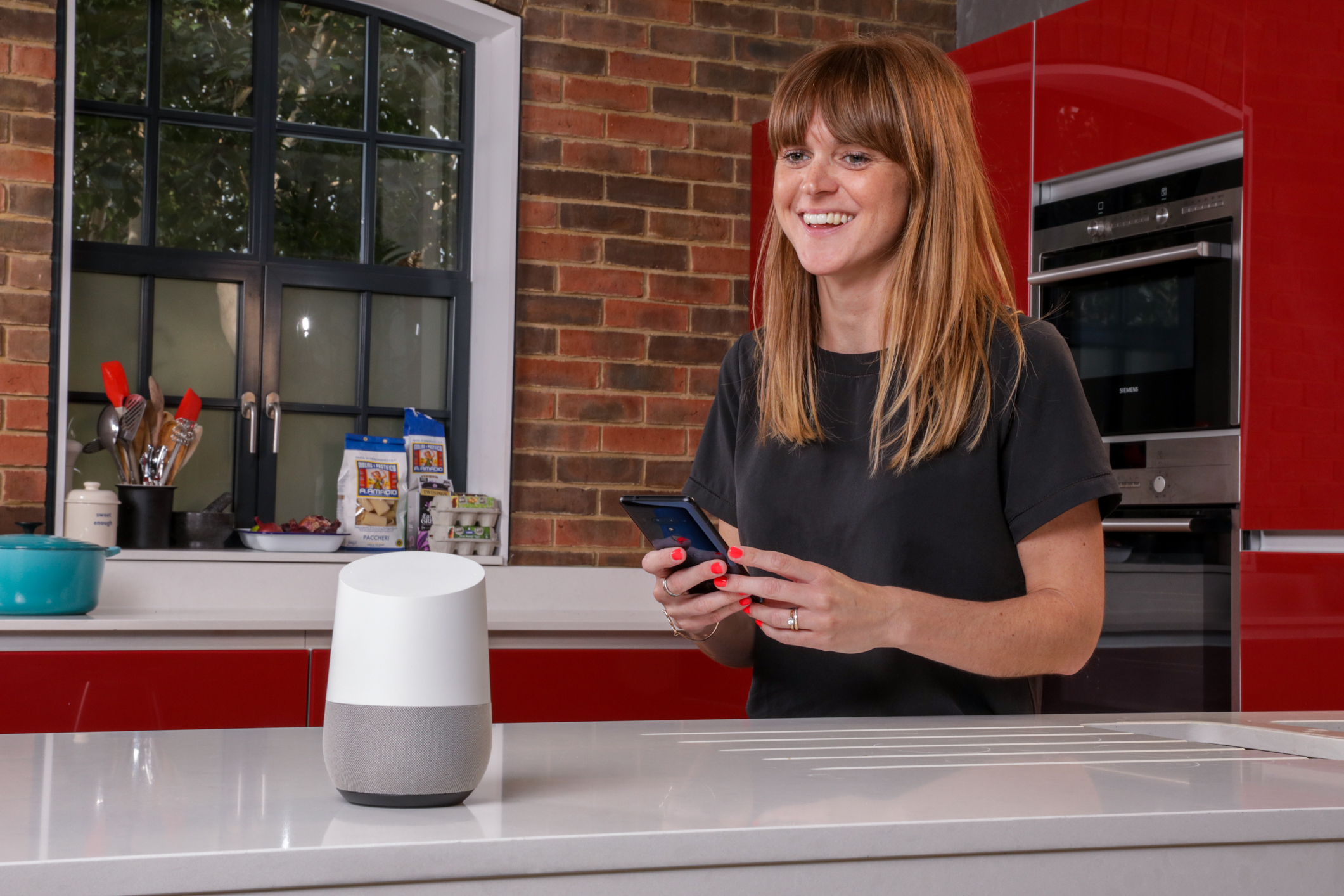 John Rogers, CEO at Argos, swooned: "Voice technology has the potential to revolutionise how we shop in the future".
"We predict that the Voice Shop service will be a big hit and we will develop and refine the offer further as we get feedback from our customers". Argos has even sold thousands of devices powered by Amazon's Alexa voice technology, but does not have a voice app on the platform.
The firm says the rise of smart speakers in the United Kingdom is partly behind its decision to introduce voice-based shopping, pointing to an increase of 151% year on year in the number of smart speakers sold by Argos.
Naji El-Arifi, Global Head of Innovation at Salmon commented on why brands and retailers are quickly jumping on the voice commerce bandwagon, why it's so important to launch this technology early and how consumers really feel about voice shopping. "Our own research showed 55 per cent of shoppers said they like purchasing through voice-activated devices and is nearly certainly why Virgin Trains made the leap to voice shopping earlier this year by selling tickets on Alexa". However, it does represent a sea-change in how eCommerce companies should be approaching innovation and communication, and these numbers will surely subside as shopping via Google Home and Amazon Echo becomes easier and smarter.
A heavy focus on technology is becoming a huge part of retail as a result, as customers are using digital technologies and omni-channel behaviour to shop when and where they want to.
Woman mistakes dynamite for candle during power outage, loses several fingers
The victim lit a quarter-stick of dynamite and suffered serious injuries to her face and loss multiple fingers in her hands. The 30-year-old mother of two tried to light what she thought was the candle, setting off the dynamite.
Ex-Trump Campaign Adviser George Papadopoulos Sentenced to 14 Days In Prison
Federal sentencing guidelines under Papadopoulos's plea deal called for a penalty between probation and six months in prison. Papadopoulos had sat down for a media interview about the case. "He called Mueller's team "professional" and well-prepared".
Tesla shares tumble after Elon Musk smokes weed on comedian live webcast
Musk raised eyebrows on social media after accepting what Rogan said was a joint of marijuana and tobacco and taking a puff. Elon Musk has never been a conventional CEO, but his behavior has seemed increasingly erratic in recent weeks.