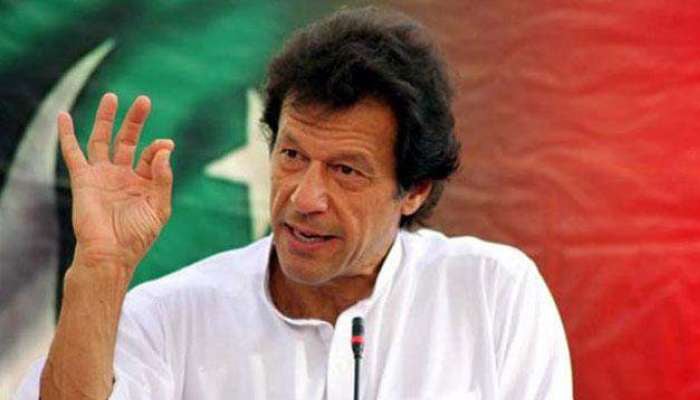 Pakistan Tehreek-e-Insaf chairman and the Prime Minister in Waiting, Imran Khan has been summoned by the National Accountability Bureau in use of state-owned helicopter case.
Pakistan Tehreek-e-Insaf (PTI) chief Imran Khan has told Britain he will retrieve wealth looted from Pakistan and stashed in the United Kingdom by corrupt Pakistani politicians, The Telegraph reported. The 65-year-old leader is expected to take oath on August 11.
According to the National Accountability Bureau (NAB), Imran has stated in his official documents that he used the helicopters for 74 hours while in reality he used them for 166 hours.
His party's former chief minister of Khyber Pakhtunkhwa, Pervez Khattak, and four senior bureaucrats have already recorded their statements in the case.
Chairman Imran Khan on Friday completed consultation on the names for the slots of federal ministers and provinces chief ministers. He also said that NAB was most welcome to examine the issue.
Kohli accepts defeat, credits 'relentless' England
Sam Curran's half-century provided the much-needed boost to England and ensured that the bowlers had something to play for. Kohli has now scored a Test hundred in every country he's played in, except Bangladesh where he has played only one Test.
Mother charged with murder of daughter, 4, thrown into river
The chief said they quickly found Denson walking southbound on Rome Avenue and she was taken into custody. Once in the water, Denson allegedly threw her daughter into the river and began to walk out.
Google Maps now shares battery life when sharing locations
So, when a user will share their location then they will also share the battery level of their smartphone with everyone to see. You can also set the duration of location sharing to a few hours or even indefinitely.
The PTI had taken the decisive lead by winning 116 seats against former prime minister Nawaz Sharif's Pakistan Muslim League-Nawaz (PML-N) and former President Asif Zardari's Pakistan People's Party (PPP) which won 64 and 43 seats, respectively.
The NAB is investigating the cricketer-turned-politician for causing Rs 2.17 million loss to the provincial exchequer by using the government's helicopter for over 72 hours.
About formation of the government, he said that PTI would form the government in Centre and Punjab. One of the helicopters broke down due to excessive use.
However, in its documents, the administration department mentioned the goal of the flights as "official use and urgent nature of work".